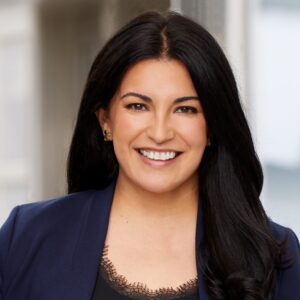 Johnna Muscente
VP, Communications and PR - The Corcoran Group
A strategic communications executive with over 17 years of experience, Johnna Muscente has served as a trusted advisor to some of the most prominent brands across the travel, lifestyle, entertainment, and real estate industries. Known for big picture thinking and consistent results, she is currently Head of Communications for The Corcoran Group – the top residential real estate brokerage in New York City – where she leads a team of public relations strategists charged with promoting the firm's brokerage strength, global affiliate growth, and business priorities.
Her public relations career began at BPCM, where she worked on a roster of fashion clients including Derek Lam and Christian Lacroix. She then moved on to the venerable Hearst Corporation, where she oversaw the communications efforts for luxury lifestyle titles like Harper's BAZAAR, ELLE, and the Oprah Magazine, securing national media opportunities for journalism greats like Oprah Winfrey, Gayle King and Glenda Bailey. Most recently, she led Vail Resorts' Global Communications department, where she drove international PR efforts for the ski industry giant across Australia, Europe, South America, and the United Kingdom, increasing awareness of the company's leadership, destinations and consumer products around the world.
An active member of Ragan & PR Daily's Advisory Board, Johnna is a passionate advocate of the communications industry. A proud graduate of the University of Colorado at Boulder, she frequently lends her expertise to their College of Media, Communication & Information graduate program, and also guest lectures at New York University. Johnna lives in New York and loves traveling and spending time with her husband, one-year-old daughter and their very spoiled shelter pup.