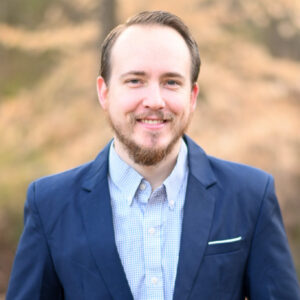 Jordan Weathers
Manager of Communications - Southwire
Jordan Weathers is Manager of Communications at Southwire. Since joining the organization in
2012, he has served in a variety of roles — editing the company's printed newsletter and leading
the transition to an online format, sending the company's daily email blast with an audience of
more than 3,000 employees, writing articles and executive communications, leading the visual
production team, providing HR support for Southwire's functional teams and international sites
and acting as project manager for the entire communications department.
In his current position, Weathers oversees a talented team of writers and graphic designers — and
manages relationships with a number of vendors — to achieve Southwire's internal and external
communication objectives. In 2022, he coordinated a successful relaunch of quarterly town hall
events for President and CEO Rich Stinson and other executive leaders and led the roll-out of a
quarterly "continuous listening" cadence for the company's engagement survey. Most recently,
he managed the release of the company's mobile app and communication platform, Southwire
Circuit.
Weathers holds a bachelor's degree in mass communications from the University of West Georgia
(UWG), where he served as News Editor for the college newspaper, and he has been an election
stringer for the Associated Press for more than 10 years. Outside of work, he likes to read, build
LEGO, play board games, visit National Parks and have fun with his wife and two young children.