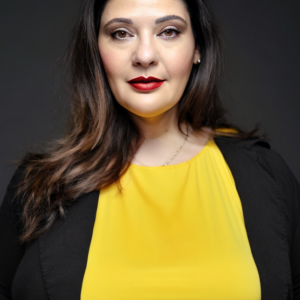 Katherine Ide
Vice President of Corporate Communications and Corporate Social Responsibility - Audacy
Katherine Ide is a Vice President of Corporate Communications and Corporate Social Responsibility at Audacy. She is a strategic and results-oriented leader with a proven track record of success in developing and executing communications strategies that engage employees, build brand awareness, and drive business results.
Ide has over 20 years of experience in the media and communications industry. She began her award-winning career as an on-air talent, program director, and operations manager for various radio companies in Texas. She later moved into the corporate side of the business, where she held various roles in marketing, communications, e-commerce, and operations.
At Audacy, Ide has led the development and execution of several high-profile communications initiatives, including the project management of the company's rebrand and the refining of the corporate social responsibility strategy. She also launched and now oversees the company's internal communications and is a strategist for employee engagement.