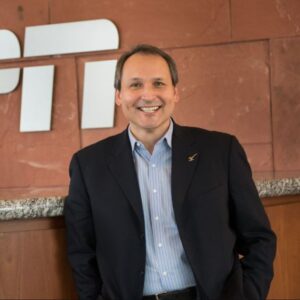 Kevin Martinez
VP, Corporate Citizenship - ESPN
Kevin Martinez, ESPN's vice president of Corporate Citizenship, oversees all aspects of the company's citizenship initiatives including corporate giving, volunteerism, cause marketing and sustainability. As an industry veteran, Martinez is responsible for ESPN's strategic programs that enable both greater access to sports and leadership through sports. He leads ESPN's sponsorship of Special Olympics, which has helped more than 1.6 million athletes, teammates and coaches join the Unified Sports movement.
Additionally, Martinez manages ESPN's ongoing collaboration and fundraising efforts with the V Foundation, which have generated nearly $100 million toward cancer research programs. He also successfully launched the inaugural Sports Humanitarian Awards, celebrating and honoring athletes, teams and nonprofits for using the power of sports to make a positive impact on society.
ESPN named Martinez vice president of Corporate Citizenship in February 2013. He joined the company in 2011 as senior director, Corporate Outreach, where he led the company's global volunteerism efforts and cause-marketing projects.
Prior to ESPN, Martinez served as executive director, corporate social responsibility, for KPMG where he led efforts to integrate philanthropy, the KPMG Foundation, sustainability and global development. Martinez previously served as president of The Home Depot Foundation and vice president of community affairs, leading a 20-member North American community affairs team and managing global giving strategies including their nationally recognized response to disasters.