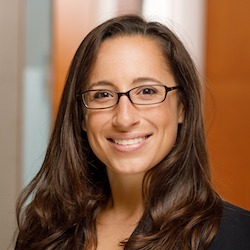 Laura Elkayam
Associate - Much Shelist, P.C. 
Laura Elkayam helps employers implement best practices to promote compliance with federal, state, and local labor and employment laws, while remaining mindful of each company's unique business strategies and objectives.
Laura advises employers on matters pertaining to nearly every aspect of the employment relationship, including hiring, termination, leaves of absence, COVID-19 safety protocols and practices, biometric privacy, and wage and hour issues. She counsels clients on compliance with a variety of employment laws, including Title VII, the Americans with Disabilities Act (ADA), the Family and Medical Leave Act (FMLA), federal, state, and local COVID-19 guidelines, and the Illinois Biometric Privacy Act. Laura also drafts and revises employee handbooks and drafts and negotiates employment agreements, separation agreements, and restrictive covenants.