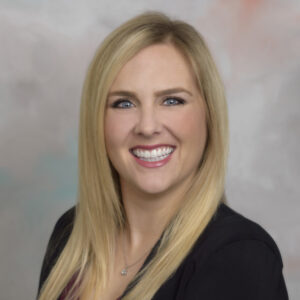 Mary Beth McCloy
Director, Corporate Communications - The Goddard School
Mary Beth McCloy is the director of corporate communications at Goddard Systems, LLC, the franchisor of The Goddard School®. McCloy leads internal communication and public relations strategy and execution in support of Goddard Systems and the more than 600 independently owned Goddard Schools across the country. In this role, she provides strategic communication counsel to executives and leads a team responsible for championing the Goddard story to engage internal audiences and protect the reputation of the brand.
McCloy has served in several corporate communication leadership roles throughout her 17-year career in healthcare, the nuclear energy industry and various small non-profits. She formerly served as regional director of communications for Trinity Health Mid-Atlantic healthcare system, responsible for internal communication, media relations and brand management across five acute-care hospitals and associated physician practices.
McCloy holds a master's degree in public relations and mass communications from Kent State University and a bachelor's degree in journalism from Ohio University. She resides in the greater Philadelphia area with her husband and two young children and enjoys playing Gaelic football in her limited free time.