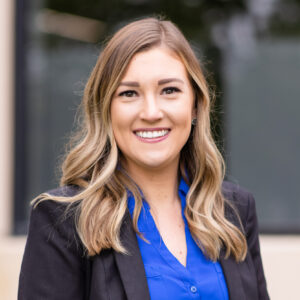 Molly Cape
Marketing Manager - MTech Mechanical
Molly Cape is the current Marketing Manager for MTech Mechanical overseeing all marketing & communications efforts for the organization. She has a passion for strategic planning, driving team culture and engagement & event planning.
In addition to marketing communications, Cape leads community engagement within MTech's new initiative, MTech IMPACT, a strategic endeavor to focus the organizations efforts within the wellness, inclusion/belonging & community giving spaces. She created a "20 for 20" campaign, supporting 20 Colorado-based charities throughout 2022. For the past three years, Cape has chaired MTech's Samborski Memorial Clay Shoot, raising over $175,000 for suicide prevention & awareness in Colorado.
Cape holds a Bachelor of Journalism in Advertising & Public Relations from the University of Nebraska-Lincoln. In her free time, she enjoys reading, cooking, being outside, traveling and exploring new breweries with her husband Derrick and 90-pound Bernedoodle, Ziggy.