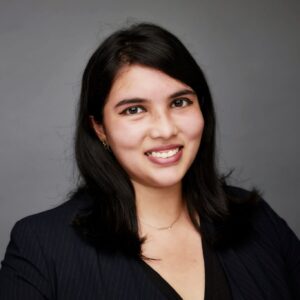 Mrinali Menon
Corporate, Intellectual Property & Technology Law Attorney and Columbia University Instructor - Columbia University
Mrinali Menon is a highly skilled and experienced attorney specializing in Intellectual Property and Technology Law in New York. With a dual degree in law, including an LL.M. from Columbia Law School, New York, and a bachelor's in Law from India, she brings a wealth of knowledge and expertise to her practice. Menon's extensive experience includes representing prominent global corporations before Federal courts in complex and cutting-edge IP & Technology law issues.
As a seasoned trial attorney and corporate counsel, Menon has contributed to landmark IP proceedings of first impression, advising on high-stakes technology transactions in the fast-paced jurisdictions of the United States and Asia. Additionally, she serves as a part-time Instructor at Columbia University, New York, where she imparts her in-depth knowledge of Law and Technology to aspiring legal professionals.
Menon's practice encompasses a broad range of legal matters, including acquisition, licensing, technology transfer, artificial intelligence, social media, data privacy, cybersecurity, GDPR, and medical malpractice. She has been involved in numerous lawsuits pertaining to infringement, media and entertainment, cybersquatting, online counterfeiting, and other areas of IP and Technology Law. Her extensive experience and cross-jurisdictional acumen have proven to be instrumental in her successful representations, earning her a reputation as a distinguished and effective advocate for her clients.