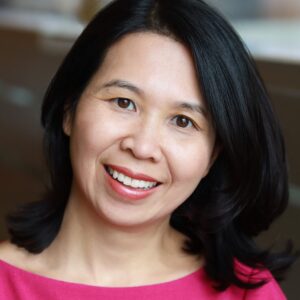 Na Eng
Chief Communications Officer - People For the American Way
Na Eng is a social impact executive and Emmy Award-winning storyteller
As Chief Communications Officer for People For the American Way, she oversees teams with a portfolio that includes research, creative content production, media relations, and digital organizing.
Previously, Na directed external affairs for the McKnight Foundation. Under her leadership, the Foundation advanced its thought leadership in diversity, equity and inclusion (DEI), and she led board-staff work groups to revise its strategic framework and cast a vision to transform the foundation's policies and practices on DEI.
Na refined her instinct for storytelling over two decades as a journalist in New York City. Producing for PBS and CNBC, she traveled the globe to translate complex economic trends and social issues into understandable human narratives.
She is a graduate of Columbia University.