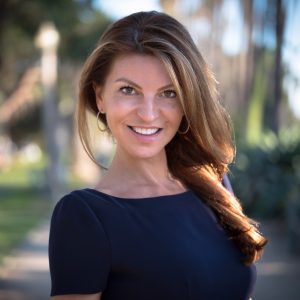 Raffaella Camera
Head of Brands & Advertisers Solutions, Unreal Engine - Epic Games
Raffaella Camera is the Head of Brands & Advertisers Solutions for Epic Game's Unreal Engine. In her role she is responsible for the creation of new solutions and opportunities for brands and advertisers to expand their presence and engagement with consumers in the metaverse.
Previously, Ms. Camera was a Managing Director for the Accenture XR practice where she served as Global Head of Innovation & Strategy. At Accenture, she started and grew the worldwide practice; defined the companywide XR positioning and growth strategy; identified and executed growth plans for ecosystem alliances and content creation; created XR-based offerings; and built the Accenture XR brand, disseminating thought leadership worldwide. Prior to that she held leadership positions at major digital & traditional advertising agencies, emerging technology and eCommerce companies.
Ms. Camera regularly serves as a subject matter expert on Spatial Computing and Innovation, speaking at industry conferences such as CES, Cannes Lions, SXSW, WMC, AWE and Snapdragon Summit. She is sought by the media with articles published in Harvard Business Review, Forbes and Venture Beat among others and was featured as a "market illuminator" in The Infinite Retina, a book on spatial computing with Steve Wozniak's foreword. Currently she is also an advisor to the Women in XR Fund and a board member of the Advanced Imaging Society.
Ms. Camera has won multiple awards in advertising and emerging tech, including VR FEST's Best VR Branded Entertainment, Communication Arts, Lumiere Award for VR, Webby, IDG's DEMOgod Award for Best AR Retail Shopping. She combines her creative and analytical skills with an MBA from the University of Southern California (USC) Marshall School of Business and a Masters of Piano Performance from the USC Thornton School of Music. She is a member of the Screen Actors Guild.