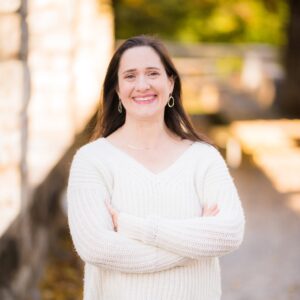 Sara Whitman
Chief People Officer & Founder - Hot Paper Lantern & At The Start
Sara Whitman has built her 25-year career around the intersection of strategy, culture, communications and people. She is the founder of At The Start, a consultancy providing fractional HR and internal communications support, as well as executive coaching and leadership training.
Whitman also applies her experience as a coach to help young adults and their parents through life's major transitions into adulthood. Her vision is for everyone — from executive leaders to young adults — to feel confident in their decisions and to develop themselves, their teams and their organizations to be their best.
Additionally, Whitman was a founding executive of and Chief People Officer at Hot Paper Lantern, a marketing communications agency, where she led the talent management and human resources function at the organization. In that role, Whitman married the organization's business strategy, vision and structure with the skills, experience and interests of its people.
A strong advocate for suicide prevention and education, Whitman chairs the annual "Out of the Darkness" walk in Westchester County for the American Foundation for Suicide Prevention. She is a member of the International Coach Federation and the Society for Human Resource Management. Whitman holds a PHR certification and is a graduate of the Erickson Coaching International coaching program.