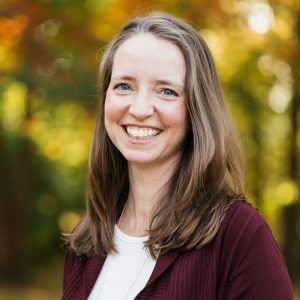 Sarah Hay
Director, Internal Communications - American Tower Corporation
Sarah Hay has nearly 20 years of experience in communications, with a focus on employee communications and the employee experience. As Director, Internal Communications, she oversees internal communication for the largest of American Tower Corporation's global divisions, U.S. Tower. She's passionate about bringing to life the organization's goals and values through strategic communications and engaging leaders as champions of culture-building programs. In her current role, she owns the development and execution of high-impact employee communications in support of American Tower's strategy and business objectives while in a highly visible, cross-functional leadership role. She has also been up to her eyeballs in pandemic and return-to-work communications since March 2020.
Before joining American Tower in 2016, Hay spent nearly 12 years with Citizens Bank in Communications Manager roles of increasing responsibility, most recently managing a shared services team of communications professionals supporting the bank's Consumer division. Her experience at Citizens included roles leading communications and engagement efforts in the home mortgage, consumer lending, communications & marketing, and operations/back-office functions of the bank.
As a broke, recent college graduate in the early 2000s, Hay held a brief, unpaid internship working on the Academy Award winning documentary, The Fog of War, directed by Errol Morris.