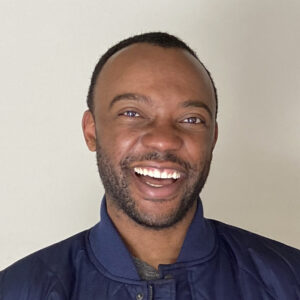 Sean Langston, Jr.
Head of Internal Communications - Reddit
Sean Langston, Jr. leads internal communications at Reddit, and having spent the past ten years submerged in all things organizational communications, he calls it a passion and a hobby more than a career. He has partnered closely with c-suite executives and senior leaders to build, scale, and transform organizational communications programs at Autodesk, Glassdoor, A.P. Moller-Maersk, Paypal, and eBay. Langston, Jr. thrives in fast-paced and high-stakes growth environments and quickly positions himself as a cross-functional advisor and catalyst for change within highly diverse, globally dispersed organizations. Beyond his work with large enterprises and late-stage companies, he's also advised tech startups, marketing agencies, food and health brands, and e-commerce businesses. He's passionate about helping founders and small businesses drive impact at scale.
Langston, Jr. earned his BA in organizational communication from North Carolina State University in Raleigh. He is devoted to mentoring young, aspiring technologists from marginalized communities, when not entrenched in all things communications. You may also find him playing competitive soccer or chess, searching for the best Pad See Ew, or anxiously working through how to not need to check a bag for an upcoming trip with friends or family—he aspires to one day under-pack, with particular focus on shoes.