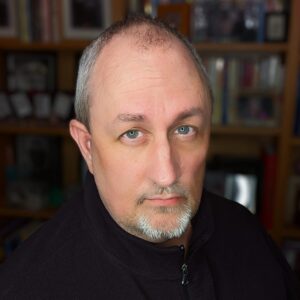 Steve Neruda
Operations Lead, Global Communications - Motorola Solutions
Steve Neruda is a corporate communications professional with over 30 years experience.
Neruda has spent his entire professional career at Motorola Inc. and Motorola Solutions (with a short detour at Google when it bought Motorola's Mobility business). After a quick and forgettable decade in Finance, he changed his focus from numbers to words, and has never regretted the decision. In his current role, on any given day he may serve as writer, publisher, content developer, tech support, grammar police, HTML and graphic designer, live event wrangler, statistician, video production crew, Oxford comma defender, or town hall host. He likes his gig.
Recently, Neruda managed the implementation of a broadcast email design-and-delivery tool (10 million emails delivered to employees in its first 13 months), and oversaw the re-design and migration of our corporate newsroom to bring its hosting in house.
Neruda earned a BA in Political Science from the University of Illinois, and an MBA from the Lake Forest Graduate School of Management. Outside of work, he is an 80s hairband enthusiast, visits Las Vegas on the regular, and lives vicariously through his two adult daughters.