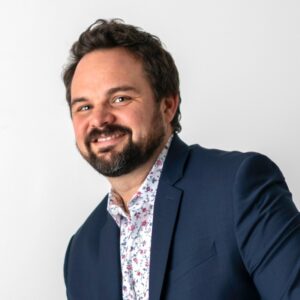 Steve Winkel
Sr. Director, Talent, Development & Engagement - Constant Contact
Steve is the senior director, talent, development & engagement at Constant Contact – an online marketing technology leader enabling small and medium-sized businesses. In his role, Steve leads Constant Contact's multinational strategy for employee development, engagement, culture, diversity and inclusion.
Steve's career has spanned HR consulting, talent leadership, operations leadership, research, and sales roles. Most recently, Steve was founder and principal consultant of strength in talent Inc. – a human resources consultancy helping executives convert business and people strategies into specific, attainable programs for talent and culture. Under Steve's leadership, Strength in Talent developed a multinational client base spanning manufacturing, health and safety, legal, and technology. Steve also served as Head of People and Culture at Inspira Marketing Group and its sister agency, Enthuse. In those five years, Steve built and led a human resources strategy to match Inspira's award-winning experiential work, contributing to double-digit growth and continued accolades such as Forbes Small Giants.
Steve is currently pursuing his Doctorate of Business Administration at the University of Rhode Island. Previously Steve completed the Wharton School of Business's Chief Human Resources Officer Program, his Master's degree in Industrial / Organizational Psychology from Fairfield University, and a dual Bachelor's degree in Organizational Communication and Vocal Performance from Fairfield.
Above all, Steve's greatest passion is for his family – his wife Kara and their two beautiful children.