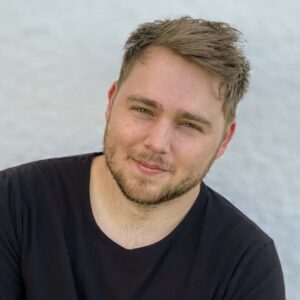 Timmy Bauer
Founder - Dinosour House
Timmy Bauer is an entrepreneur, author, and illustrator. When he turned eighteen he decided to write and illustrate his first book Billy the Dragon, to connect with his four-year-old little brother.
He worked at the Walt Disney Company for ten years and was encouraged to publish his book that became a success among schools. Up next, he created The Poisonous Woods, Zoe to the Rescue, Harper Hears No, and #1 bestselling book series Lucas the Dinosaur Entrepreneur.
He hosts two podcasts called The Purpose-Driven Entrepreneur and The Literacy Advocate. And he is the owner of the kids' media production company Dinosaur House, which helps industry leaders become kids book authors.
Timmy's personal mission is to entertain, influence, and leave a legacy to millions of kids throughout the world, inspiring them to think more creatively about their life.