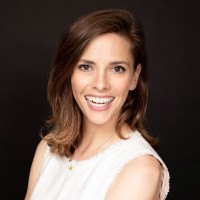 Tristyn Hassani
Chief of Staff - Axios HQ
Tristyn Hassani is chief of staff at Axios HQ. She's been a part of the team since day one and partners with stakeholders across the organizations to set strategy, improve operations and help the entire organization be more efficient and effective. She currently leads the strategy and operations team and oversees internal and executive operations.
Hassani joined Axios Media in 2019 to support its three co-founders and was quickly promoted to Deputy Chief of Staff — she played a critical role during the sale of Axios to Cox Enterprises and then moved over to Axios HQ full-time.
Prior to Axios, Hassani has over a decade of experience across the finance, consulting, and technology sectors.