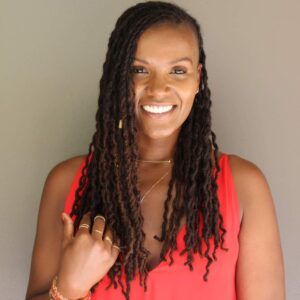 Tulani Elisa
Global Lead, Social and Editorial - Prime Video
Tulani Elisa is the Global Lead, Social and Editorial at Prime Video. She works on global social/digital data and analytics, campaign planning and cohesive messaging. Additionally Tulani works across social editorial including collaborating with the emerging audiences and genre teams to effectively market the PV brand and titles available on the platform.
Tulani has worked in the digital space for the last 12+ years with most of her career spent working at agencies in New York and Washington DC. Prior to working at Amazon, Tulani was the Vice President of Social Media at FOX Entertainment.
Tulani has created social storytelling and marketing campaigns across sectors, including in government, non-profits, entertainment and consumer, giving her a holistic perspective on the importance of tech and digital, and the impactful role that social media marketing plays in any project. She has a Bachelor of Arts in History from Spelman College in Atlanta, Georgia, and a MALD (Master of Arts in Law and Diplomacy) degree from The Fletcher School at Tufts University.