Robinhood scrambles after outage; Amazon, Walmart fight COVID-19 price hikes and bogus info; and it's National Grammar Day
Also: Twitter beefs up its Lists feature for Android, BB&B taps Walgreens exec, key stats on podcasting, Ragan's 2020 Salary & Workplace Culture Survey, and more.
Good morning, PR pros:
 Today is National Grammar Day, and communicators and organizations alike are joining the conversation on Twitter. Dictionary.com even chose "sic" as its word of the day.
Sic is the #WordOfTheDay. We chose it intentionally. #NationalGrammarDay

See where it came from: https://t.co/zzsN7dP9A4 pic.twitter.com/jog0mKITC4

— Dictionary.com (@Dictionarycom) March 4, 2020
Are you a podcast fan? Are you grammar-curious on this lovely National #GrammarDay? Well, our wonderful intern made this great @Spotify podcast playlist to get you started! Thanks, Liam! https://t.co/oxPJwze0BP

— Mignon Fogarty (@GrammarGirl) March 4, 2020
As today is National Grammar Day… #NationalGrammarDay #GameOfThrones pic.twitter.com/dvxkxLe138

— Horror31 🎃 (@Horror31) March 4, 2020
Good grammar is knowing the difference between, "Let's eat Grandma," and "Let's eat, Grandma." Happy #NationalGrammarDay!!!! pic.twitter.com/gxC2Bqgftu

— Alicia Chapman – freelance writer (@aliciahchapman) March 4, 2020
Here are today's top stories:
Robinhood grapples with criticism over outage
Online brokerage platform Robinhood Financial is scrambling in the wake of outages Monday and Tuesday that blocked many users from trading. The app crash coincided with "the Dow logging its biggest point gain in history," CNN Business reported. "The S&P 500 gained $1.1 trillion Monday."
During the outages, caused by a massive user surge that shut down its server, Robinhood's customer service Twitter account shared updates:
Our system is experiencing downtime issues that are affecting all functionalities on our platform. We are aware of the issue and are working to have all systems up and running as soon as we can. We're so sorry this is happening!

— Robinhood Help (@AskRobinhood) March 2, 2020
We are still experiencing system-wide issues. Our team is continuing to work to resolve this and we'll provide updates as they become available.

We apologize again for the trouble this has caused and appreciate your patience with us as we work to resume service.

— Robinhood Help (@AskRobinhood) March 2, 2020
We take any interruption in service seriously. We appreciate your patience and will work hard to continue earning your trust.

— Robinhood Help (@AskRobinhood) March 3, 2020
When it comes to your money, issues like this are not acceptable. If you're a customer, we're sending you info on how to contact us so we can work with you directly to address your concerns.

— Robinhood Help (@AskRobinhood) March 3, 2020
Our systems are currently experiencing downtime. We're determined to restore full functionality as soon as possible. We'll be sharing updates here and on https://t.co/ZS733Gooqj.

— Robinhood Help (@AskRobinhood) March 3, 2020
Robinhood is now fully restored. We know this has been frustrating and we will work diligently to provide the level of service you deserve.

— Robinhood Help (@AskRobinhood) March 3, 2020
Robinhood is giving affected customers credits and free months of service, which critics say doesn't come close to the money its users lost through the inability to conduct trades.
In a company blog post, Robinhood co-founders and co-chiefs Baiju Bhatt and Vlad Tenev wrote:
Multiple factors contributed to the unprecedented load that ultimately led to the outages. The factors included, among others, highly volatile and historic market conditions; record volume; and record account sign-ups.

Our team is continuing to work to improve the resilience of our infrastructure to meet the heightened load we have been experiencing. We're simultaneously working to reduce the interdependencies in our overall infrastructure. We're also investing in additional redundancies in our infrastructure.

… We take our responsibility to you and your money seriously. We recognize that many of you have questions, and we're working to respond to them as quickly as possible.

Many of you depend on Robinhood for your investments, and we're personally committed to doing all we can to operate a stable service that's available when you need it the most.
Why it matters: Though technical crises such as server outages and data breaches don't happen every day, you'd be wise to include them within your crisis communications plans just in case. When attempting to calm angered customers, the last thing you want to do is scramble for answers and recompense.
---
MEASURED THOUGHTS
Is a podcast audience the right fit for your message? Whether you are creating your own or buying ad time on a popular show, it's important to know who is listening and whether that demographic dovetails with your target audience.
According to Podcast Insights, over 30% of the U.S. population listened to podcasts last year, and that segment tends to be affluent, loyal and educated.
Many listeners also report consuming the entire episode, though audience numbers are certainly higher earlier on. That means a message in an early ad slot or pre-roll is much more effective than one in later slots.
Check out the infographic for more.
---
Amazon, Walmart, eBay and Etsy fight COVID-19 price surges and misinformation
The retailers have been struggling to remove third-party listings for what CNBC called "price gouging or misleading medical products." Both practices are not allowed on any of the companies' platforms, but the volume of such listings are proving a challenge for them to remove as well as stave off criticism. ABC News reported that Amazon has already removed more than 1 million products from its marketplace for either including misleading information or hiking up the price.
Why it's important: As consumers' fears over COVID-19 rise, you can help by providing information and fighting fake news. You might not have to struggle with supply and demand as retailers and grocers do, nor have to remove product listings that violate your company's terms of service, but misinformation can hurt everyone and make your job as a communicator more difficult.
---
TAKE OUR SURVEY
What's the career path of a social media communicator?
Ragan Communications and PR Daily, in partnership with the Institute for Public Relations and the University of Florida, will deliver the answer through the inaugural Social Media Career Survey. You can participate by sharing your views about social media's function and future.
Click here to take the survey, which closes March 6. To thank you for participating, we'll send you the full findings and enter you in a drawing to win one of three $50 gift cards. We'll also announce the findings this spring, with a sneak peek at our Social Media Conference at Disney World, March 11-13.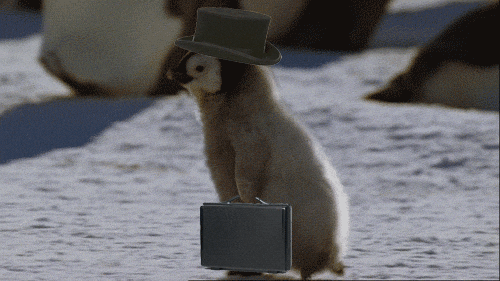 ---
EXECUTIVE COMMUNICATIONS
Walgreens' chief merchandising officer, Joe Hartsig, is moving to Bed Bath & Beyond to fill the same position. What's notable is that Hartsig is the first executive hire of Bed Bath & Beyond's chief executive, Mark Tritton. In December, Tritton fired five executives: the company's chief administrative officer, merchandising officer, digital officer, marketing officer and general counsel. BB&B's chief brand officer resigned a week before the others were ousted.
For a struggling retailer desperate to stay afloat in an increasingly competitive marketplace, Hartsig represents a fresh perspective and path.
"To rebuild our business, we need leaders of change," Tritton said in a statement. "Improving the curation and differentiation of our assortment is our number one strategic priority, and Joe will be the driving force behind our ambition to make it easy to feel at home with Bed Bath & Beyond, while also providing the leadership and vision needed to grow our Harmon business."
Twitter offers beefed-up Lists feature
 The social media platform announced an update that enables Android users to pin Twitter Lists to the app's home screen, so catching up takes only a swipe:
On Android? Now you can pin Lists to swipe over to them from your Home tab too!

We're rolling this out starting today. https://t.co/jbLZpi4joG

— Twitter Support (@TwitterSupport) March 3, 2020
Why you should care: Though Twitter's List feature isn't new, it's an underused resource for many PR, marketing and social media pros. Here are a few ideas to jump-start your use of the tool:  Create customized lists to follow journalists and editors and help build media relations relationships, add leaders and employee ambassadors to a list that you can then share across your intranet for increased engagement, or offer lists for your upcoming events for greater networking opportunities. For example, here's our Twitter list of speakers for our Social Media Conference at Disney World.
---
WHAT YOU SAID
 We asked for the most valuable skill that younger PR pros should sharpen, and about three-quarters (73%) of you said writing and editing are crucial abilities to power a communications career. Eleven percent said media relations skills are important, and more than 10% said younger communicators should enhance their skill sets with video editing and graphic design capabilities.
What's the most valuable skill you'd advise younger PR pros to hone?

What's your guidance? Would you recommend a skill not on the list? Share your thoughts below and under #MorningScoop, and we'll share in tomorrow's article!

— PR Daily (@PRDaily) March 3, 2020
Michelle Garrett, owner of Garrett Public Relations, said outstanding writers are in short supply, so by honing those skills, you can get ahead of the competition:
They're all important, but #writing is a skill that's always in demand – and it's tough to find good writers.
"Please make sure they have good writing skills! That is so important and yet missing in most college grads." –https://t.co/JEyDIouNOF

— Michelle Garrett (@PRisUs) March 4, 2020
Though CBRE's Mountain/Northwest communication specialist Liz Kamper also agreed, she said younger communicators should also brush up on their digital media skills, especially with learning new tools. (Note that many she suggested are measurement related.)
I think writing always comes first, but my top additional skill I suggest is digital media! Learning new technologies – whether it's @Meltwater, @Sendible, @GoogleAds, @googleanalytics, @coveragebook, @WordPress, @Mailchimp – to leverage reach, reporting & scheduling. pic.twitter.com/8STxwb1ZFl

— Liz Kamper (@LizKamperPR) March 3, 2020
James Rubec, regions director of product management at Cision, said data analysis is another crucial skill to have in your toolbelt:
Data analysis. Not joking. If you can't understand the stories the data is telling you, how can you communicate that to the public or convince the ELT that there is a problem?

— James Rubec (@JamesRRubec) March 4, 2020
Chris Floore, assistant to the county manager for public affairs in Macon-Bibb County, Georgia, agreed that writing skills are important. However, acheiving a solid work-life balance is tough to master, even for veteran PR pros.
Definitely writing and editing because it's the basis for the others, but from a larger perspective, the hardest skill to learn is how to take it easy. They've got to find their balance in order to focus better.

— Chris Floore (@ChrisFloore) March 3, 2020
---
SOUNDING BOARD
What would you like to see more coverage of in our morning roundup?
What would you like to see more coverage of in our #MorningScoop?

Comment below to tell us what you'd add to this list, too!

— PR Daily (@PRDaily) March 4, 2020
Share your thoughts below and under the #MorningScoop hashtag.
PR Daily News Feed
Sign up to receive the latest articles from PR Daily directly in your inbox.
COMMENT