SoftBank tries to rebuild its reputation, Airbnb vaguely vows to verify listings, and how social media magnifies a crisis
Also: Krispy Kreme partners with a viral delivery guy, takeaways from Meredith's Jill Davison, how PR pros see the future of communications, and more.
Good morning, PR pros:
Krispy Kreme has found the silver lining in a news story that could have become a mega-storm.
When a Minnesotan man gained notoriety for repeatedly driving 250 miles to Iowa to buy boxes of Krispy Kreme doughnuts to resell in Minneapolis, the company told the much-traveled entrepreneur to shut down operations.
Its reasoning at the time was that the doughnuts wouldn't meet the restaurant's quality standards after such a long car ride.
Now the company is working with Jayson Gonzalez to make him an official independent contractor for the company.
"Today, we reached out to Jayson to express our appreciation for his love of Krispy Kreme and admiration for his entrepreneurial spirit," a spokeswoman for Krispy Kreme tells CNN. "We are going to help him achieve his goals, which include being debt-free when he graduates in 2021, in part by selling Krispy Kreme Doughnuts.

"We wish Jayson great success and we're thrilled to help him achieve it by donating 500 dozen doughnuts when he re-starts his business."
That works out to a lot of dough.
The incident is a reminder for brand managers dealing with exuberant fans: Find a way to partner with them, or risk consumer wrath online.
Here are today's top stories:
SoftBank plays defense after WeWork debacle
After coming to the rescue of the coworking space company, which was in dire straits after its IPO fell apart, the investment group is struggling to convince stakeholders that it will make better decisions with its money going forward.
Many have seen the continued investment in WeWork as sending good money after bad, or at the very least a costly maneuver on the bank's part to avoid humiliation.
Now CEO Masayoshi Son is trying to rebuild the brand's reputation.
SoftBank will make "no investment for the purpose of rescue," Son told investors on Wednesday, after the Japanese conglomerate reported its first quarterly loss in 14 years. He said portfolio companies must be "self-financing," and "that's something that I would like to clearly extend my message to you."
Why it matters: When it comes to protecting your reputation, actions matter more than words. SoftBank's leaders can try to frame their current predicament with whatever verbiage they want, but as long as their WeWork partnership is in the news, they will have a hard time changing the narrative.
---
MEASURED THOUGHTS
In a new report from Crisp, social media is revealed to have a far greater impact on crisis communications than you might think. According to the data, users are much more likely to share a crisis story on social media than when talking to friends.
Users on social media are also highly susceptible to false reports.
To learn more, read the full report.
Airbnb announces plans to verify 100% of listings
The company has had a couple of crises, and now it is hoping drastic action will help restore consumer confidence.
The tech company—which helps property owners rent rooms, apartments and houses to travelers—says it will verify all the listings on its platform. It's a bold plan, and the company has yet to offer details on how it plans to accomplish its goal.
Speaking at The New York Times' DealBook Conference on Wednesday, Chesky said that verification would be carried out by "a combination of the company and the community."

"I think many of us in this industry over the last 10 years are going from a hands-off model where the internet's an immune system to realizing that's not really enough," said Chesky. "That we have to take more responsibility for the stuff on our platform, and I think this has been a gradual — maybe too gradual — transition for our industry."
Why you should care: Crisis communications thrives on bold plans and specific details. Help build trust by offering specifics about how you plan to accomplish any reforms or enforce new standards to ensure consumer satisfaction and safety.
---
FROM OUR EXPERTS
At Ragan's Future of Communications conference, Jill Davison, VP of corporate and brand communications for media powerhouse Meredith, shared lessons and takeaways from her long career in communications. PR Daily Editor Ted Kitterman offers highlights of her general advice and her specific suggestions for growing into an industry leader in your own right.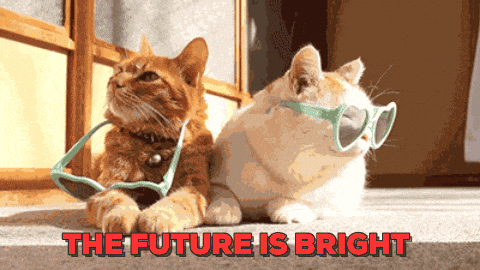 McDonald's chief people officer departs
After CEO Steve Easterbrook resigned over an inappropriate but consensual relationship with a subordinate, the company's chief people officer is also decamping.
While the move is easily traced in the imagination to Easterbrook's departure, the company has refused to comment.
McDonald's declined to comment further, citing company policy to not comment on personnel matters or disclose the specifics of company policy.
What you should know: If you are going to decline to comment, it's helpful to have a policy or reason for your silence. Being able to cite a rule, such as a company policy against making statements on employee departures, can be helpful for a communications team.
For your crisis communications plan, decide ahead of time what you won't comment on, and be willing to share those rules with the public.
---
WHAT YOU SAID
Beki Winchel has been asking Twitter users to fill in this blank: "The future of communications is _____."
What do you think 2020 holds for PR, marketing, social media and employee communications pros? Fill in the blank: "The future of communications is_________." I'll share during #RaganFuture!

— Beki Winchel (@bekiweki) November 5, 2019
Many PR pros had a lot to say about this topic:
…all about the engagement your community has with your brand.
With social becoming one of the most "here and now" forms of communication, the conversation is no longer one-sided.
The challenge is, will we be able to keep up with the non-stop chatter?

— Megan Scharf (@MeganScharfpr) November 5, 2019
Many were optimistic:
"The future of communications is…expanding!" #RaganFuture

— Liz Kamper (@LizKamperPR) November 5, 2019
Others had concrete advice for their colleagues:
Integrated. We need to do a better job of integrating all aspects of the communicator's role – marketing, PR, social media, content. #RaganFuture

— Michelle Garrett (@PRisUs) November 5, 2019
The future of communications is transparency. #raganfuture

— Tracy Pullman (@tpullman) November 5, 2019
---
SOUNDING BOARD
What are you most excited about for 2020? What changes will come to the industry that you wish would just hurry up and get here?
Share your thoughts with the hashtag #MorningScoop.
What are the changes that are coming to the industry that make you most excited for 2020? Share your answers with our hashtag #MorningScoop!

— PR Daily (@PRDaily) November 7, 2019
PR Daily News Feed
Sign up to receive the latest articles from PR Daily directly in your inbox.
COMMENT
No Responses to "SoftBank tries to rebuild its reputation, Airbnb vaguely vows to verify listings, and how social media magnifies a crisis"
Ronald N. Levy

says:

A financial house that has had a huge reversal like SoftBank's must usually do five things:

.1. Admit the mis-step, an admission that ends what could otherwise be a continuing and reputation-damaging argument over whether the company was guilty or not guilty of a blunder.

.2. Install such magnificent management that stakeholders and the public are satisfied that now the company can move forward.

.3. Do what needs doing to hold down damage from the blunder that was made.

.4. Take an action that gets stakeholders and the public to be emotionally on the company's side, not just spectators but fans who are deep down cheering for the company's success.

.5. Make what is urgently needed, a Major Move demonstrating that sure enough, this company still has the skills and magic it used to have, the ability to achieve successes that are extraordinary and even breathtaking.

Step #1, the admission, has already been made and very well. Often a company's top executive is deep down almost unable to admit such serious error but Masayoshi Son has done this beautifully with impressive candor.

Step #2 is also done because Masayoshi Son is widely recognized as an investment genius, one of the greatest ever. Even an Albert Einstein or Thomas Edison of investment management isn't expected to never make a single error and remains clearly brilliant despite an error that has been made.

Step #3 is clearly going to be made now that Masayoshi Son has made clear firmly that SoftBank is not going to kiss away good money after bad in this situation.

Step #4 will be accomplished when PR executives at SoftBank or at a great PR firm guide the company to win massive public acclaim with a Cone-style CSR project that PR Daily h written about. If the company donates an anti-cancer research lab to America's Memorial Sloan Kettering Cancer Center—a lab that my save over a million American lives a year—could SoftBank promptly win over 100 million American fans?

Step #5, the Major Move in finance, may be far tougher to achieve than the first four steps combined. But when we look at what Masayoshi Son has already accomplished for SoftBank, it seems reasonable to guess that he can keep doing it, and that step#5 will be well within his ability.