South Dakota meth PSA goes viral, Chick-fil-A drops donors after LGBTQ protests, and 72% of consumers switch to competitors after bad service
Also: T-Mobile chief to resign in April 2020, Taco Bell offers an oddball Thanksgiving bisque recipe, tips to align your PR strategy with legal advice, and more.
Good morning, PR pros:
South Dakota's new PSA combatting the state's growing methamphetamine addiction is making the rounds online:
The "Meth. We're on it." campaign cost the state nearly $449,000 this year, with a contract with marketing and ad agency Broadhead Co. through May 2020 that "shouldn't exceed $1.4 million," Argus Leader reported. The ad went viral as Twitter and other social media users ridiculed the slogan.
Did meth write this? https://t.co/upXJHY7vR0

— Josh Barro (@jbarro) November 18, 2019
Hey #SouthDakota, you might want to re-think your campaign against #meth…. https://t.co/AsY8hRpy7a

— Dr. Dena Grayson (@DrDenaGrayson) November 19, 2019
However, South Dakota Governor Kristi Noem tweeted that the campaign is fulfilling its purpose of getting people talking about the issue:
Hey Twitter, the whole point of this ad campaign is to raise awareness. So I think that's working… #thanks #MethWeAreOnIt

⬇️⬇️⬇️https://t.co/hopPjqa95w

— Governor Kristi Noem (@govkristinoem) November 18, 2019
What do you think of the campaign? Share your thoughts with us under the #MorningScoop hashtag.
Here are today's top stories:
Chick-fil-A narrows donor list after LGBTQ protests
The fast-food chain announced the details of its 2018 charitable donations along with its "more focused giving approach" for 2020. In its statement, Chick-fil-A said it "takes the utmost care to thoughtfully select and ultimately fund nonprofit organizations that support a diverse array of programs and charities nationwide."
Though they stopped short of calling out the organizations absent from the list, reporters quickly noted that the Salvation Army and Fellowship of Christian Athletes are missing from Chick-fil-A's new vision, which includes partnering with organizations that focus on education, homelessness and hunger. The excluded organizations have previously taken stands against homosexuality and same-sex marriage.
Chick-fil-A's president and chief operating officer, Tim Tassopoulos, made the connection between expansion and the new approach to charitable donations explicit in an interview published on Monday.

"There's no question we know that, as we go into new markets, we need to be clear about who we are," Tassopoulos told real-estate publication Bisnow. "There are lots of articles and newscasts about Chick-fil-A, and we thought we needed to be clear about our message."
The Salvation Army responded to Chick-fil-A's decision with a statement that claimed the nonprofit is "the largest provider of poverty relief to the LGBTQ+ population," warning people to "seek the truth before rushing to ill-informed judgment."
We love all. We serve all.
Read The #SalvationArmy's full statement in the image and here: https://t.co/F079r7lbMX pic.twitter.com/0jJv0Ed2zP

— Salvation Army USA (@SalvationArmyUS) November 18, 2019
Why it matters: As Chick-fil-A expands its locations, the chain is attempting to walk the fine line between staying true to its values while also appeasing critics. This is especially important following protests in Toronto and the United Kingdom—which could repeat as it opens locations in New York City and beyond. Though Chick-fil-A's messaging is on point with its brand voice and vision, it remains to be seen whether consumers will take this as a welcoming move or merely clucking to attract attention.
---
FROM THE EXPERTS
Knowing how to align your legal strategy and crisis response can be a tough problem for communicators facing public recrimination. That's why it's helpful to have guidelines to direct your decision making and help convince skeptics in your organization.
Richard Levick, chairman and CEO of the PR firm LEVICK, shares eight essential guideposts for answering questions like "Just how much of the story should we comment on?" or "How can we use the concept of privilege to protect our reputation?"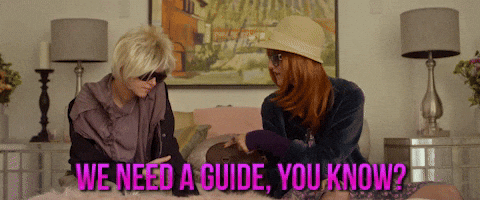 ---
MEASURED THOUGHTS
The Northridge Group's State of Customer Service Experience 2019 report revealed that 72% of consumers are likely to switch to a competitor after only one negative customer service experience. Considering that just over half (53%) of consumers resolve their issues the first time they contact an organization—and 86% said they tell others about bad customer service—organizations stand to lose a lot more than one customer when a situation turns sour.
T-Mobile chief to step down
The company's outspoken chief executive, John Legere, will leave the company in April 2020 after his contract expires. Mike Sievert, T-Mobile's president and chief operating officer, will take the reins following Legere's departure.
Legere told analysts that he never talked with WeWork about becoming its new chief and that the rumors about him joining the beleaguered startup caused the departure strategy to become "awkward."
Why you should care: Executive departures can quickly make headlines, sometimes sparking PR crises that can make reputation management more difficult or even tanking stock price numbers. Legere's no-nonsense language addressing the rumors helped to set the record straight and gave T-Mobile a chance to take control of the narrative again—which is especially important as it seeks to merge with Sprint. Prepare for executive departures well ahead of time and shed corporate speak when answering questions and concerns. Your transparency can also bolster trust.
---
TACTICALLY SPEAKING
As Thanksgiving draws near, so do the number of organizations jumping onto the bandwagon and hoping to grab both online buzz and media coverage.
Enter Taco Bell. The fast-food chain recently shared a recipe for Rolled Chicken Tacos Bisque, which you can add to past concoctions like Nacho Fries Au Gratin. If you're feeling adventurous, all it takes is Taco Bell's Rolled Chicken Taco party pack, onion, heavy whipping cream, cilantro, garlic and broth—oh, and a strong stomach.
(Image via)
---
WHAT YOU SAID
We asked how you focus on retaining top talent within your organization, and 43% of you said perks like flexible hours persuade employees to stay. Twenty-five percent said managing or avoiding burnout is crucial, with the remainder split between fostering office culture (20%) and offering training programs (13%).
What is the focus of you efforts to retain top talent? What are the tactics most likely to convince workers to stay? #MorningScoop

— PR Daily (@PRDaily) November 18, 2019
Share your thoughts with us under #MorningScoop.
---
SOUNDING BOARD
We're quickly approaching 2020, which means evaluating both goals and strategies to succeed in the year ahead. What do you see as the biggest trend driving the future of communications?
As we approach 2020, what do you see as the biggest trend driving communications' future?

Share your thoughts (along with what we missed) below and under the #MorningScoop hashtag.

— PR Daily (@PRDaily) November 19, 2019
Share your thoughts, along with trends you'd highlight, with the hashtag #MorningScoop.
PR Daily News Feed
Sign up to receive the latest articles from PR Daily directly in your inbox.
COMMENT
One Response to "South Dakota meth PSA goes viral, Chick-fil-A drops donors after LGBTQ protests, and 72% of consumers switch to competitors after bad service"
Ronald N. Levy

says:

Thank God for Chick-fil-A!

Millions of Americans are better off because of what no one denies: Chick-fil-A supplies excellent food at low prices for Americans who need that nutritious food and those low prices.

Thousands of Americans get money they need and experience they need because Chick-fil-A gives them jobs, buys from their companies and pays taxes to their communities.

Desperate Americans—hungry and sometimes homeless, shunned because they are alcoholic, pregnant, mentally slow or odd in behavior—have been helped by the Salvation Army which was supported generously by Chick-fil-A. With Chick-fil-A's support, Salvation Army has helped these people with sustenance and in some cases by teaching the saving force of faith.

Chick-fil-A like all of us can't possibly support ALL the good causes each of us can help but much to Chick-fil-A's credit they've given millions to Covenant House, Fellowship of Christian Athletes, Junior Achievement, and less well-known City of Refuge which received $1 million last year to provide shelter, food, education, job training, youth development opportunities and more.

Is it ridiculous and unreasonable to blame Chick-fil-A or any other generous company for giving millions to some good causes but not to others?

Any company can be blamed and attacked so PR prudence is not just to help good causes but encourage good causes to help you. Judge whether it could be protective if a company's annual meeting gives three minutes each to top medical officers of Lymphoma Research Foundation and a few other health-protection groups who tell how much the company may be helping America and the whole world by supporting medical research.

I can imagine well-intentioned top executives at Chick-fil-A and other top companies saying "I want us to help good causes but not try cash in on what we do." Judicious PR advice could be "Boss, we're going to be judged no matter what e want by the good things we do and by the mistakes we make. So it may be protective to point out the quality of our products, our people and the help that our customers enable us to give to good causes.

It could make our customers and people happy, and they deserve the happiness. Some people may feel we should help some causes more and some less but we can be proud of what we do and be hopeful that we can do even more in the future.

It's true and PR wisdom is to say so. God bless Chick-fil-A.