Starbucks to close more than 8,000 stores for racial-bias training
The announcement is in response to a growing backlash after two black men were arrested in one of the coffee chain's Philadelphia locations. The move was met with praise.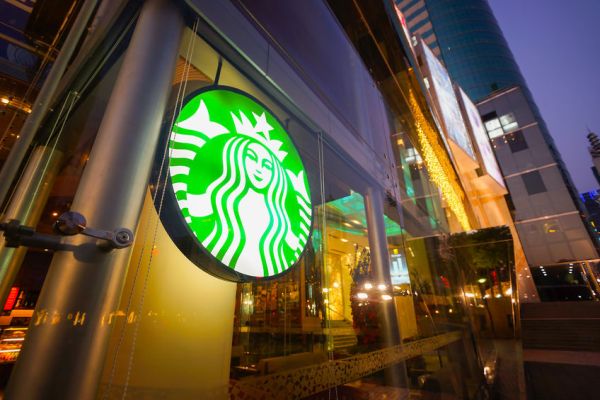 Starbucks is plowing ahead with its crisis response—and being applauded for its efforts.
On Tuesday, the coffee chain announced that on the afternoon of May 29, it's shutting down more than 8,000 stores in the United States for racial-bias training.
The move follows both a written and video apology given by the company's chiefexecutive, Kevin Johnson, after two black men were arrested in one of Starbucks' Philadelphia locations. The video of the arrests went viral last week, and the company has been in crisis mode since then.
The closures affect company-owned locations, which account for more than half of all Starbucks stores nationwide. Nearly 175,000 employees will go through the training.
That could set back the company, which booked $22.4 billion in revenue last year, a mere $16.7 million in lost sales, according to Bloomberg calculations.
Starbucks said the training curriculum planned for its employees next month will be developed with input from national and local experts on confronting racial bias. They include Bryan Stevenson, founder and executive director of the Equal Justice Initiative; Sherrilyn Ifill, president and director-counsel of the NAACP Legal Defense and Education Fund; former U.S. attorney general Eric H. Holder Jr.; Heather McGhee, president of policy center Demos; and Jonathan Greenblatt, chief executive of the Anti-Defamation League.
Bloomberg reported:
Starbucks' shares haven't seen much of an effect, but the company has called the arrests a "reprehensible outcome" and vowed to do better. The gesture may also not affect too many customers on the day seeking a blonde espresso or caramel macchiato, though: About 41 percent of locations aren't Starbucks-owned and may still remain open.
The training announcement is just the latest in a series of steps Starbucks is rolling out to repair its image.
Johnson … said on Monday that he wanted to apologize to the men in person.

"I'd like to have a dialogue with them so that I can ensure that we have opportunity to really understand the situation and show some compassion and empathy for the experience they went through," he said in an interview on ABC's "Good Morning America." "Finally as we're working to solve this, I'd like to invite them to join me in finding a constructive way to solve this issue."

The company has also confirmed that the manager who called the police is no longer working at that store. Starbucks would not comment on other reports that she has left the company by mutual agreement. In his "Good Morning America" appearance, Johnson refused to say whether she had been disciplined, saying he didn't want to "point blame."
Starbucks' crisis response seems especially smart after The Washington Post published a story bringing additional allegations of racial bias at Starbucks.
The situation—which was first posted online in January—was also recorded on video, which went viral following the arrests in Philadelphia.
In the California incident, the black man recording the video — whom KABC-TV identified as 26-year-old Brandon Ward — asks a white customer who used the bathroom if he had any trouble obtaining the entry code. Ward wasn't able to himself.

… The video, which Ward posted to his Facebook page two days after the Philadelphia incident, had nearly 5,500 views by Tuesday evening. Activist Shaun King posted it to Twitter, where it was retweeted nearly 50,000 times.
Many are also taking note of the way Starbucks and its chief are handling its crisis response due to its initiatives around social issues such as gender and race, which some say has put the company under increased scrutiny.
Starbucks has continued to champion progressive causes in the workplace. Last month, it claimed it had achieved 100% pay equity across gender and race for all its US employees, and committed to doing the same for its overseas operations, an initiative publicly backed by equality activist and tennis legend Billie Jean King.

Communications experts said such policies meant Starbucks had to hold itself to high standards in all its stores.

Jacinta Gauda, the head of the Gauda Group, a New York strategic communications firm, said: "The more your brand is trying to connect emotionally to people, the more hurt people feel when these kinds of things happen. They are breaking a promise. That's what makes it hurt deeper."
Another communications expert praised Johnson for meeting with the men who were arrested.
"That's very rare," Aaron Allen, founder and CEO of global restaurant consulting firm Aaron Allen and Associates, told CNBC. "And it sends a message not just externally, but a strong message internally."

Allen said that for the majority of companies, the initial inclination is to "batten down the hatches" and stall for time to figure out a solution.

One sign of the success of its strategy is that Starbucks stock has remained relatively stable throughout the whole incident.
Though some criticized Johnson for avoiding race in his first statement, communicators said the training highlights the actions Starbucks is willing to take to effectively handle its crisis.
CNBC reported:
"The CEO was slow to address race, which remains a big stain on Starbucks' brand trust," Eric Schiffer, chairman of Reputation Management consultants, told CNBC via email. "But, the closing of Starbucks stores for racial-bias training is the single smartest move they can make. It shows through action, not talk that they get it and they value doing the right thing over earnings and customer cash."
What do you think of Starbucks' recent moves to handle its crisis, PR Daily readers?
(Image via)
COMMENT