FREE WORKPLACE WELLNESS WEBINAR ON DEMAND
How Data Can Improve Well-Being Programs and Reduce Costs
In partnership with ...
Employee Wellness • Human Resources • Employee Benefits
Internal Communications • Employee Engagement
Population Health • Finance • Total Rewards
Employee well-being programs have been growing across organizations as they seek to create a healthier and more engaged workforce and ultimately reduce the cost of health insurance benefits. Predictive analytics can dramatically enhance those efforts. By identifying behaviors responsible for driving up benefits costs, and gaining insights on future risks, organizations can make existing employee well-being programs more effective and roll out new ones as needed.
Watch this free webinar exploring how predictive analytics can be a game changer for your organization. In particular, discover how Virgin Pulse's revolutionary Poindexter analytics platform raises the bar through the use of data and actionable health intelligence to successfully uncover and address benefits costs.
This free webinar will provide you with the ability to understand the importance of predictive analytics for your HR, benefits and wellness programs. In addition, you will learn how to better communicate this information to your entire workforce, while concentrating on behaviors that reveal a higher level of health risk.
In this FREE Webinar, you will: 
Learn why you need to use predictive health analytics

Understand how you can create customized risk assessments for your workforce

Be able to support decision-making for your benefits and wellness programs through data-driven evidence

Drive wellness initiatives that will help your employees where they need it

Understand how analytics empowers leadership to make decisions

Gain ideas as to how to develop messaging to communicate to the most at-risk employees

Develop a roadmap to success for developing cost-effective wellness and benefits programs
PRESENTERS
SVP of Population Health and COO
Advanced Plan for Health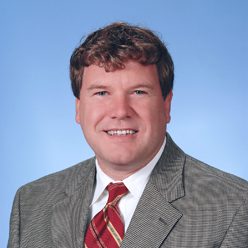 Vice President, Claims, UM and Business Analysis
Amwins Connect Administrators
MODERATOR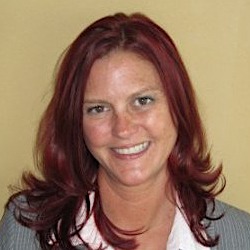 Strategic Program Manager
Ragan Communications
Top reasons to watch this webinar:
It's FREE.

You'll get access for you and your entire team to watch.

You'll have access to the recording for 12 months.
PRESENTERS
Taylor Godbey
SVP of Population Health and COO—Advanced Plan for Health
Taylor Godbey, SVP of Population Health and COO, Advanced Plan for Health
Taylor Godbey's healthcare industry experience includes business-to-business healthcare risk, cost and quality consulting for self-insured employers, hospitals and healthcare systems on a national scale. He is the primary strategy driver for Virgin Pulse's APH Poindexter advanced and predictive analytics platform and has been leading the overall product roadmap for over a decade. Godbey was instrumental in expanding APH's integrated data platform to include: Workers Compensation Integration, Health Risk Assessment, Biometric Screenings, Enhanced Analytic Reporting and ROI Analysis and Measurement. Godbey was also instrumental in implementing a multi-state Population Health Management program for a large national employer and continues to lead the strategic relationship with this client.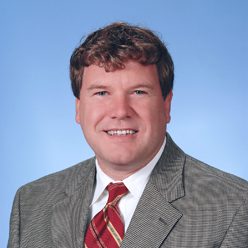 Lewis E. LeBrun II
Vice President, Claims, UM and Business Analysis—Amwins Connect Administrators
As Vice President of Major Accounts, Lewis brings with him over 35 years-experience in the health care industry, and he has been in this role with Amwins Connect Administrators since 1997. His primary responsibilities include managing the Claims & Customer Service, Enrollment & Billing, Account Management, Business Analysis, and Data Analysis departments for Amwins Connect Administrators self-funded business segment. Prior to joining Amwins Connect Administrators, Lewis served as Director, Practice Management at Upper Chesapeake Management Services Organization. In this capacity he played a vital role in the management and administration of Medicaid and Medicare full-risk contracts. Additionally, Lewis served 10 years at Blue Cross & Blue Shield of Maryland where he played an integral role in the development of a new claims adjudication system. From there, Lewis joined Prudential Health Care Plan of the Mid-Atlantic (PHCP) where he served in a dual role as Manager of both Claims Administration and Health Care Expense Analysis.
MODERATOR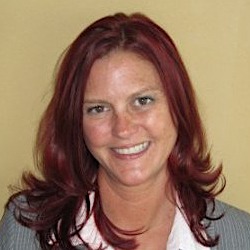 Amanda Jorgensen
Strategic Program Manager—Ragan Communications
As the Strategic Program Manager for Ragan Communications, Jorgensen is responsible for creating content and developing speaker line-ups for webinars, workshops and conferences in the areas of Communications, Crisis Management, Media Relations, Diversity, Equity & Inclusion and Employee Wellness. She has more than 20 years of experience in the conference and events industry, spanning content, program production, operations, sales and marketing through her work with organizations across North America, the Caribbean and Europe. In recent years, she brought her considerable expertise of building and starting new conferences, product lines, opening new regions and offices to senior-level positions with organizations like: M&A Advisor, Public Sector Network, EUCI, Momentum Events, IQPC, The Connex Group, Argyle Executive Forum, ISG, and Marcus Evans. She was also the Co-Founder and Managing Director for MSE Partners where she coined the phrase "Eliminating the Conference Coma," which has now become her event mantra. She is also a member of Ragan Communications' DEI Committee.
ABOUT VIRGIN PULSE:
| | |
| --- | --- |
| | Virgin Pulse, founded in 2004 as part of Sir Richard Branson's Virgin Group, designs technology that cultivates good lifestyle habits for your employees. Configured to complement your culture, our technology, and the overall wellbeing experience we deliver, drives superior outcomes for your people and your business. Virgin–one of the world's most recognized and respected brands–is known for creating unrivaled consumer experiences. Conceived in 1970 by Branson, the brand believes in insatiable curiosity, smart disruption, heartfelt service and delightful experiences. We take those values to heart at Virgin Pulse. We drive more meaningful habits, for more employees, than anyone else. And we're proud to say we're changing lives. www.virginpulse.com |
WHO SHOULD WATCH THIS WEBINAR?
You should watch this FREE webinar if you spend at least a quarter of your time in any of these areas:
Human Resources • Employee Benefits • Employee Wellness • Employee Communications • Executive Communications • Corporate Finance • HR Communications • Employee Engagement • Employee Experience • Workplace Wellness • HR Analytics • Population Health • Total Rewards • Finance Analytics • Employee Analytics
For questions, please contact customer service at
FREE WEBINAR ON DEMAND FAQ