Study: 53% of workers got a job in a new industry after firing
Getting canned is never fun, but new research shows the surprising upsides of being 'downsized,' including a higher salary and position.
Getting fired creates a pivotal moment in your career.
A pink slip can certainly send you sideways, but fresh research from ResumeLab reveals that getting the boot can reboot your career in wonderful, unforeseen ways.
Let's consider how workers navigate the fallout of a firing. Nearly 46% of ResumeLab's 1,000 respondents said they did not admit to being previously fired during the interview process for a subsequent job. Despite 70.5% of respondents saying they did not receive recommendations from their former employer, "45% of people were hired at the first job they interviewed for." ResumeLab also found that 28.4% of female employees (and 25.1% of males) found work within the first month of their job search.
You might rightfully be concerned about taking a significant hit to your salary and title in the wake of a firing, but you could stumble into a much more fortuitous situation. Nearly 38% of respondents said they landed a "higher ranking position" after being canned. However, female respondents did report a 34% percent dip in salary at the next gig compared with a 2% decrease for men.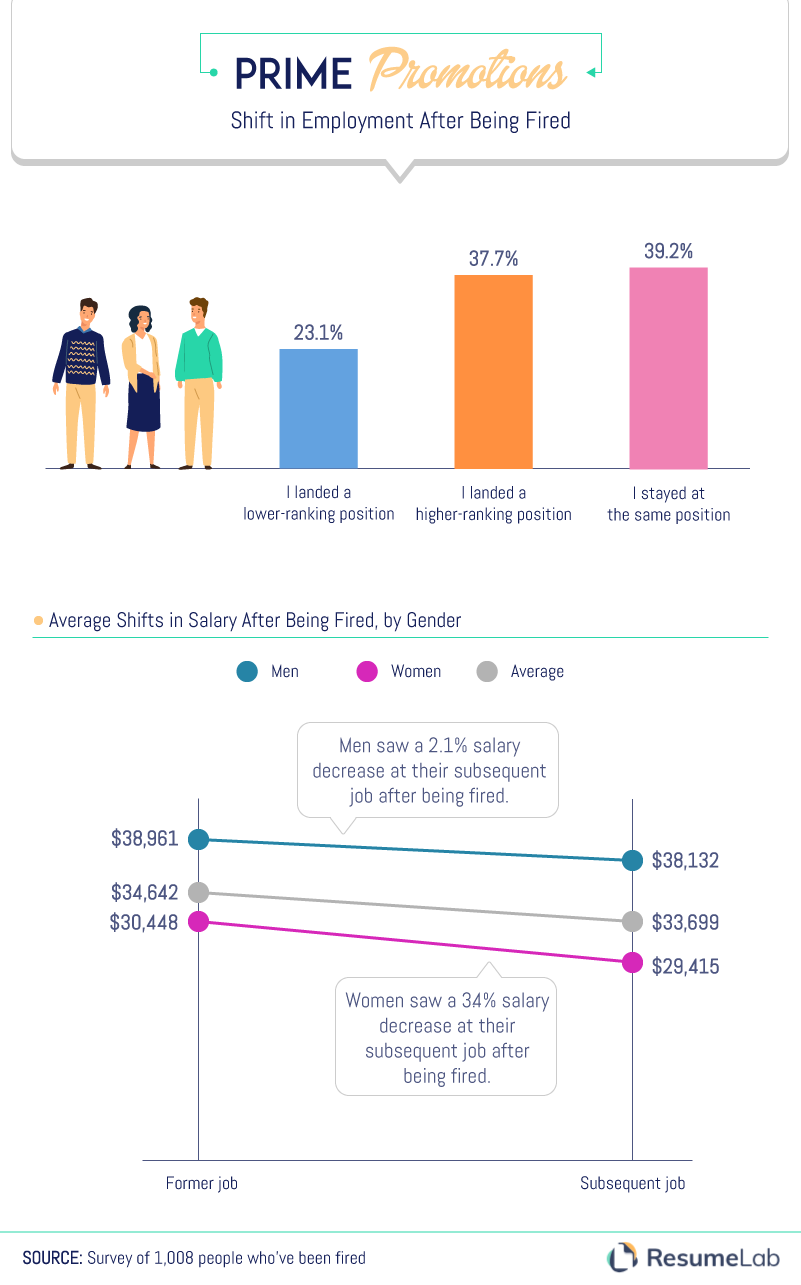 Shaking loose from your current milieu could be a professional boon, too. Fifty-three percent of participants reported finding work in a new industry after being fired. Most got a bump in pay and position as a result. ResumeLab writes, "Of respondents who found a job in a new industry after being fired, 57% received a higher-ranking position." Twenty-seven percent of workers also claimed that their first job after a firing was a remote position—which could lead to increased productivity and job satisfaction.
If you do get fired, try to remember that it's not the end of the world—nor your career. Keep the big picture in mind, and don't be shy about embracing those emotions of disappointment, anger, stress and sadness (the four "most commonly evoked negative feelings after a firing," according to the study). You can also take heart from the respondents' "top positive emotions evoked after a firing."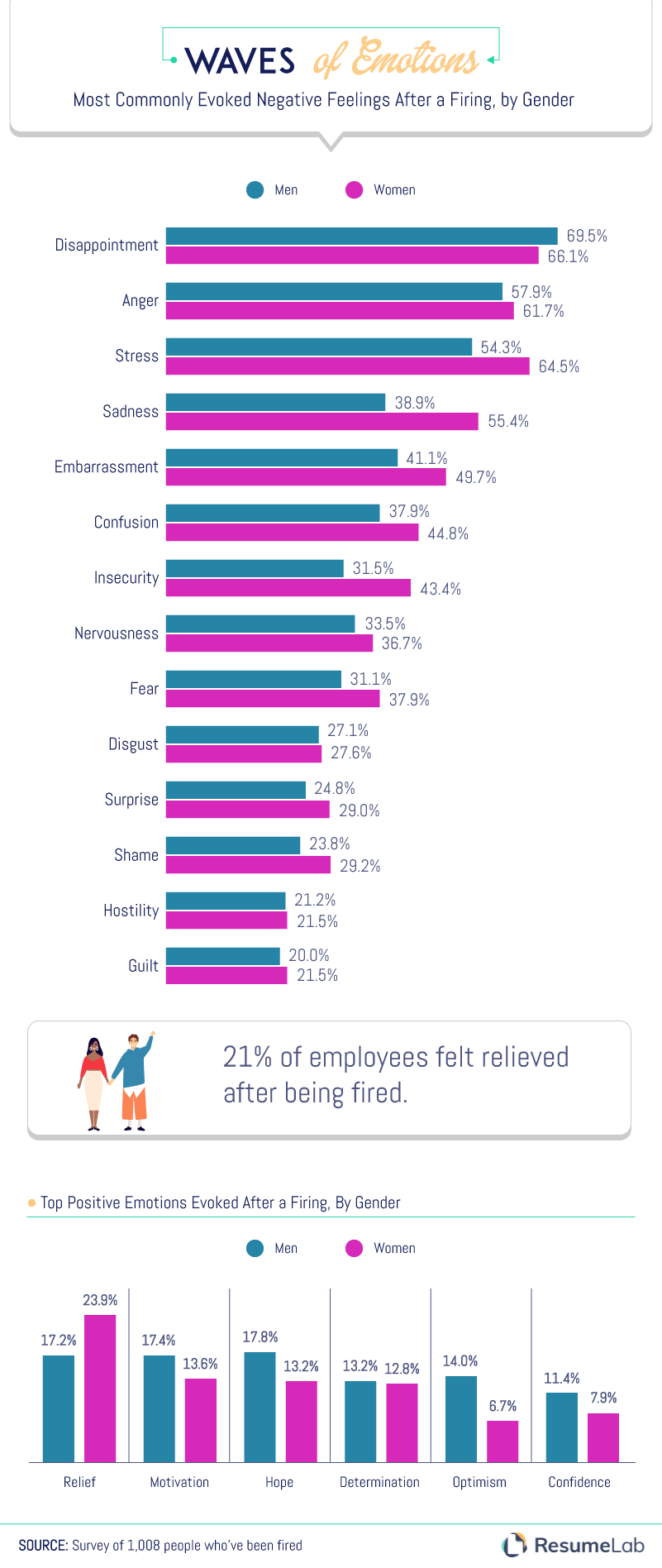 COMMENT
PR Daily News Feed
Sign up to receive the latest articles from PR Daily directly in your inbox.