Tasteless PR tactics after the Gilroy shooting, top PR tools, and Google honors ADA with giveaway
Also: Film and song mashups to inspire creativity, LinkedIn fixes job-listing loophole, and why diversity and inclusion programs fall short.
Good morning, PR pros:
A viral Twitter thread is making the rounds online as people share their favorite mashups from creator Lewis Wake. He's taken scenes from popular films and TV shows and set them to different music with the same tempo.
Here's "Mary Poppins" set to the Black Eyed Peas' "Pump It":
Mary Poppins vs Black Eyed Peas pic.twitter.com/dCPISRzsrP

— Lewis Wake (@lewiswake) July 27, 2019
An iconic scene from "Saturday Night Fever" is set to Metallica's "Enter Sandman":
Saturday Night Fever vs Metallica pic.twitter.com/NQRylIMxbF

— Lewis Wake (@lewiswake) July 27, 2019
The dance finale from "Dirty Dancing" takes on a different feel with House of Pain's "Jump Around":
Dirty Dancing vs House of Pain pic.twitter.com/rtHwbnTNVo

— Lewis Wake (@lewiswake) July 27, 2019
The videos are a fun way to highlight that several solutions could fit a creative brief. How can you showcase your message or image through a different angle?
Here are today's top stories:
Dilbert creator takes flak over tweet in the wake of Calif. shooting
Dilbert creator Scott Adams earned criticism for a tweet promoting his app following a shooting at the Gilroy Garlic Festival in Northern California. At least three people were killed and 11 were wounded.
It's a news gathering tool, like CNN and FOXNEws (among other uses). No fake outrage necessary. This is one of its intended purposes.

— Scott Adams (@ScottAdamsSays) July 29, 2019
Hours later, Adams doubled down on the promotion, tweeting: "No fake outrage necessary."
Why you should care: If we made a flow chart that answered the question, "When is a promotion after a tragedy appropriate?" all paths would lead to "Never."
Promoting your products, services or brand after a crisis such as a mass shooting or natural disaster is tasteless—and unless you subscribe to the philosophy that all publicity is good publicity, you won't gain anything but backlash. Instead, it's best to "go dark" on social media after a national or global crisis, so your organization doesn't appear insensitive.
Related reading:
---
FROM OUR EXPERTS
Making your office a diverse and inclusive environment is essential for retaining top talent and developing smart external messages for wide audiences. Communicators are on the front lines of the battle to build a better workplace.
Ragan Consulting Group's Kim Clark says your attempts at welcoming diverse, talented employees are falling short—and she has the roadmap to get your efforts back on track.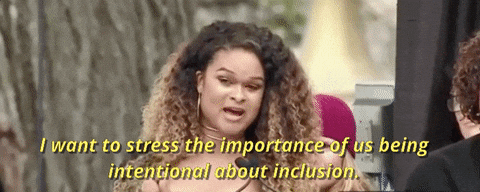 (GIF via)
LinkedIn fixes fake-job-listing flaw
LinkedIn recently closed a loophole that allowed users to post job listings on other  organizations' LinkedIn business pages.
The fix came after Michel Rijnders, a recruiter based in the Netherlands, created job listings for the chief executive positions at Google and LinkedIn. Rijnders published a LinkedIn post outlining the myriad issues the loophole could cause.
One of the listings also appeared on Google Jobs:
LOL. Never thought of the fact that the LinkedIn loophole would also make my jobpost for CEO of Google appear on Google Jobs. https://t.co/q5j8c2Elte

— Michel Rijnders (@rijnders) July 25, 2019
Why it matters: Protect your organization's image and reputation by searching for potential crises along with misinformation shared under your organization's name, whether it's a fake job listing, wrongly attributed quote or other falsehood.
Related reading:
---
MEASURED THOUGHTS
Most PR pros rely on a variety of tools to help them accomplish their daily goals. Some are low-cost or even free programs.
Muck Rack's State of PR 2019 report looks at how today's PR pro gets through his or her day.
(Image via)
What's a tool that you couldn't live without in your day-to-day, PR Daily readers? Share your responses with #MorningScoop @bekiweki.
Google partnership combines technology and CSR
On Friday, Google announced a partnership between its Nest team and the Christopher & Dana Reeve Foundation in honor of the 29th anniversary of the Americans with Disabilities Act. The technology giant will give 100,000 Google Home Mini devices to people with paralysis and their caregivers.
Google's product took a back seat to those helped by the company's technology. Instead of a traditional press release, Google published a blog post by Reeve Foundation ambassador Garrison Redd and a video:
Impress your boss: Outstanding storytelling efforts focus on relatable struggles and successes. Swap the copy about how awesome your product is for a story by a passionate customer or employee. Doing so can give your content more coverage and help your organization appear more human.
Related reading:
---
CAPTION THIS GIF
In an interview, sometimes it's better not to take the bait.  What's the question that your spokesperson just got asked that would trigger this response?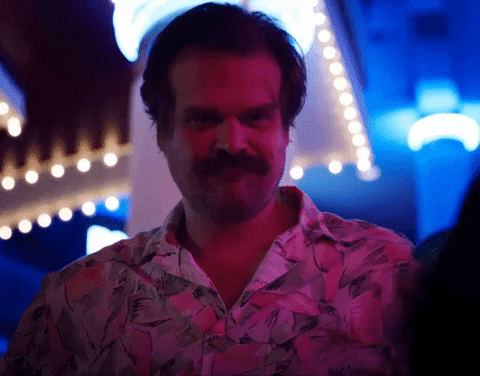 (GIF via)
Share your best caption with us in the comments or on Twitter @bekiweki with #MorningScoop, and we will share the best ones tomorrow.
(Image via)
PR Daily News Feed
Sign up to receive the latest articles from PR Daily directly in your inbox.
COMMENT