The NYT's headline gaffe, Instagram and WhatsApp rebrand, and Tinder's harassment lawsuit
Also: Barney's files for bankruptcy, Cathay Pacific admits using cameras to watch passengers, and how 'pay to play' hurts PR's credibility.
Good morning PR pros:
Your headline could be your only opportunity to land your message with readers, so choose wisely.
The New York Times suffered criticism for its front-page headline covering President Donald Trump's response to a racially motivated shooting in El Paso, Texas. The hashtag #CancelNYT was trending on Twitter.
NYT HR: We are the national newspaper of record and we are looking for a headline writer. Do you have any experience with headlines?

Person: Yes!

NYT: Do you have any samples you can share?

Person: How about this one — "Dewey Defeats Truman"

NYT: You're hired.#CancelNYT pic.twitter.com/QlUgihhlOC

— Benjamin J. Kirby (@bkirby816) August 6, 2019
The newspaper offered a mea culpa and rewrote the headline.
About an hour after the headline went viral, the Times announced that it had amended its wording. "The headline was bad and has been changed for the second edition," a spokesperson for the Times told The Washington Post in an email.

Later editions of the print paper feature the words, "ASSAILING HATE BUT NOT GUNS." Subheads above the two stories about Trump's speech were also changed.
Take the time to craft a headline for your content that encapsulates your message—and get others to double-check your work.  If you make a mistake, be transparent about your blind spots and take action to rectify the situation.
Here are today's top stories:
Tinder's former CMO sues employer over harassment
Rosette Pambakian is suing Tinder over the purported behavior of former CEO Gregory Blatt and what she says was the company's attempts to cover up the alleged harassment and silence her. The Match Group, which owns the dating app, says it thoroughly investigated the incident.
"The Match Group Board takes allegations of workplace misconduct extremely seriously," a spokesperson for Match said in a statement. "We investigate reports of misconduct, including sexual harassment, promptly and thoroughly, and take appropriate action, including swift termination of those responsible for such behavior."
Why it matters: In the swell of #MeToo, allegations of sexual misconduct require a sensitive response and plenty of transparency. Despite the legal considerations about how much you can say publicly, it's wise to be as open as possible to help defend your organization's reputation.
Related reading:
---
MEASURED THOUGHTS
Are digital assistants taking over internet search functions? According to a study from Clutch, the Amazon Echo smart speaker leads the pack, with 85% of people reporting familiarity with the product.
When it comes to adoption, 48% report already owning a smart speaker and 33% plan to buy one in the next three years. However, one-third of people use digital assistants infrequently.
Instagram and WhatsApp get rebranded with 'from Facebook'
The popular social media apps, both part of the Facebook family, will sport a clear label about which company is in charge. They'll carry the words "from Facebook" on the end of their names.
Internal reports suggest the name change comes as Facebook's execs are dissatisfied with the credit it has received for expanding Instagram and WhatsApp.
Alex Heath of The Information was the first to report on the branding change, and he also reported that the move was "met with surprise and confusion internally" by staffers at the photo- and video-sharing platform and the messaging application.
Why it matters: Facebook has seen a sharp drop in customer satisfaction and popularity in comparison with Instagram and WhatsApp, which have strong user bases of their own. However, there has been plenty of tension between the different product teams, and founders from Instagram and WhatsApp have left the company and openly slammed Facebook's leaders.
Is a name change the right move? The tactic might be more about saving face than attracting new users.
Related reading:
---
TACTICALLY SPEAKING
The menswear chain Barney's, citing exorbitant rent costs and a changing business landscape, has joined the ever-lengthening queue of retailers that have filed for bankruptcy. It plans to close several locations as it shrinks its physical footprint and tries to stay competitive.
The company said it will continue to operate five flagship locations in New York, Los Angeles, San Francisco and Boston, as well as Barneys.com and BarneysWarehouse.com. However, it said it is shutting down stores in Chicago, Las Vegas and Seattle.

The company is also shutting down five "concept stores" and seven of its nine Barneys Warehouse stores.
The move is part of a trend away from physical locations and displays and toward an online infrastructure and presence. Other brands sunk by their physical retail portfolio include Toys R Us and Sears.
Should foot traffic still be a goal for consumer packaged goods (CPG) brands? To be better poised for the next decade, companies must pair a strong online presence with real-world events and experiences that can lead to user-generated content and social media shares.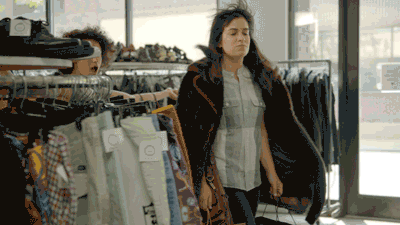 Cathay Pacific reveals it uses CCTV on passengers
The Hong Kong-based airline updated its privacy policy, admitting it uses CCTV cameras in airport lounges and onboard the aircraft for "security purposes." The airline promised there were no cameras in the lavatories or on the in-flight entertainment (IFE) systems.
Other airlines do have cameras installed in IFE systems but have promised not to turn them on.
Why you should care: Consumers care about their privacy and how their data is being collected and used. All organizations should expect a backlash to how consumer data has been used—and should be fully transparent about how they store and use the data they have.
As many organizations try to update their disclosures, there might be a grace period for organizations that come clean about gray-area practices. If you wait, you might face more consumer wrath—or even legal penalties—down the road.
 Related reading:
---
FROM OUR EXPERTS
For content creators, especially online, copyright law can be tricky. Public understanding of intellectual property has been eroded by decades of internet confusion—and malfeasance. For brand managers and content publishers who want to stay on the right side of the law, it's best to ask a lawyer. PR Daily editor Ted Kitterman talks to IP legal expert Ashima Dayal to discover the blind spots that PR pros and their clients should beware.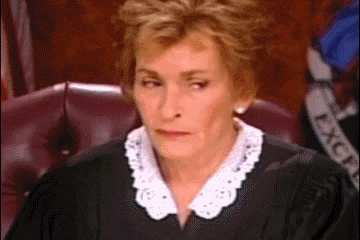 ---
SOUNDING BOARD
In the PESO model, a modern strategy starts with "paid media." However, "pay to play" leaves a bad taste with many PR pros. Do you think paid media strategies are bad for the industry? Share your thoughts in our poll, or tweet to us using the #MorningScoop hashtag.
Is "pay to play" eroding PR's credibility?

— PR Daily (@PRDaily) August 6, 2019
PR Daily News Feed
Sign up to receive the latest articles from PR Daily directly in your inbox.
COMMENT