'They' is the word of the year, Time crowns Greta Thunberg 'Person of the Year,' and Glassdoor ranks HubSpot as its 'Best Place to Work'
Also: M&C Saatchi board members resign amid crisis, Pringles teams up with 'Rick and Morty,' top new-job magnets, and more
Good morning, PR pros:
Merriam-Webster has chosen "they" as its Word of the Year.
The word 'they'
– was looked up 313% more this year than last.
– had a new sense added in September.
– is increasingly common in both public and personal communication.

'They' is our 2019 #WordOfTheYear.https://t.co/i7QlIv15M3

— Merriam-Webster (@MerriamWebster) December 10, 2019
Along with a 313% increase of searches for the term, the resource publication wrote in a blog post that "they" was "also prominent in the news in 2019":
… Congresswoman Pramila Jayapal (WA) revealed in April during a House Judiciary Committee hearing on the Equality Act that her child is gender-nonconforming and uses they. Singer Sam Smith announced in September that they now use they and them as pronouns. And the American Psychological Association's blog officially recommended that singular they be preferred in professional writing over "he or she" when the reference is to a person whose gender is unknown or to a person who prefers they. It is increasingly common to see they and them as a person's pronouns in Twitter bios, email signatures, and conference nametags.
The gender-neutral term has been added to other style guides and used in major news publications over the past several years. In 2015, The Washington Post added "they" to its in-house style guide, and in 2017, AP Stylebook added to its entries that using "they, them, their" would be acceptable in "limited cases."
Merriam-Webster said other contenders for the Word of Year were "quid pro quo," "impeach," "crawdad," "egregious," "clemency," "The" (thanks to "The" Ohio State University), "snitty," "tergiversation," "camp" and "exculpate."
Along with 'they,' our #WordOfTheYear shortlist includes 'quid pro quo' (from the Trump/Ukraine investigation) and 'camp' (from this year's Met Gala). https://t.co/VMDBNY8w0S pic.twitter.com/ysPFoUzfg7

— Merriam-Webster (@MerriamWebster) December 10, 2019
What do you think of this year's selection and the runners-up?
Here are today's top stories:
Greta Thunberg is Time's 'Person of the Year'
Time named Swedish climate change activist Greta Thunberg as its 2019 Person of the Year:
.@GretaThunberg is TIME's 2019 Person of the Year #TIMEPOY https://t.co/YZ7U6Up76v pic.twitter.com/SWALBfeGl6

— TIME (@TIME) December 11, 2019
The politics of climate action are as entrenched and complex as the phenomenon itself, and Thunberg has no magic solution. But she has succeeded in creating a global attitudinal shift, transforming millions of vague, middle-of-the-night anxieties into a worldwide movement calling for urgent change. She has offered a moral clarion call to those who are willing to act, and hurled shame on those who are not.
Why it matters: The decision has already sparked a lively debate on Twitter and beyond. For brand managers, the title underlines the growing focus that both consumers and reporters have on climate change and sustainability initiatives. More and more organizations are announcing these initiatives and garnering positive press as they get ahead of the curve (and future regulations). You would be wise to do the same.
---
MEASURED THOUGHTS
HubSpot topped Glassdoor's Best Places to Work 2020 list, with an average employee review score of 4.6 out of 5. Bain & Co., DocuSign, In-N-Out Burger, Sammons Financial Group, Lawrence Livermore National Laboratory, Intuitive Surgical, Ultimate Software, VIPKid and Southwest Airlines joined HubSpot to round out the top 10 organizations.
Slack, SurveyMonkey and Dell Technologies made the list for the first time, while Facebook (ranked No. 1 three times in the past 10 years) plummeted from its No. 7 ranking last year to 23rd on the list. Google ranked No. 11, the first time in a decade that it hasn't made the top 10.
Forbes reported that the average company rating is 3.5 out of 5—and that's across the more than a million organizations reviewed on Glassdoor. Users are asked to rank their employers on attributes including compensation and benefits, career opportunities, six-month business outlook, culture and values, senior management, work-life balance and how likely they are to recommend the organization to a friend.
Maurice Saatchi and others step down from M&C Saatchi
As the agency's crisis deepens, a board members Lord Michael Dobbs, Sir Michael Peat and Lorna Tilbian submitted their resignations, along with co-founder Lord Maurice Saatchi.
The British advertising agency was forced to admit last week that a summer accounting scandal was worse than previously thought as it also fired off its second profit warning in less than three months.
… The board's credibility had been damaged by last week's update when the embattled group said it was now taking an £11.6m hit in relation to the scandal and that the accounting errors could stretch back five years. When the problem was first revealed in August, the company said the charge would be £6.4m, with the error blamed on "over-aggressive" revenue recognition at its UK operation.
Why you should care: Don't wait for an emerging crisis to have your response plan ready—and make sure that plan includes contingencies for leaders' departures. The growing scandal at M&C Saatchi also underlines a timeless PR lesson: The truth will eventually come to light. Don't try to hide it nor think your organization might be the exception to this rule.
---
TACTICALLY SPEAKING
Pringles is partnering with Adult Swim and the latter's award-winning "Rick and Morty" program for its upcoming Super Bowl ad. The 30-second commercial will air in the game's second quarter, but Pringles is building excitement far before with a limited-edition "collectable Pickle Rick" flavor.
Image courtesy of Kellogg Company.
In a press release, Pringles said:
"We want to do something completely new for the brand for the 2020 Big Game and are thrilled to be partnering with Adult Swim and Rick and Morty, a show which continues to grow in popularity year after year and enjoys a cult fan following," said Gareth Maguire, senior director of marketing for Pringles. "We hope the new special edition Pickle Rick flavor will be a hit with the show's fans."
The PR and marketing stunt showcases brand managers' increasing partnerships with organizations and influencers in the thick of pop-culture trends. Provided that Pringles offers enough special-edition cans to avoid McDonald's failed "Rick and Morty" promotion, the collaboration could yield tasty ROI.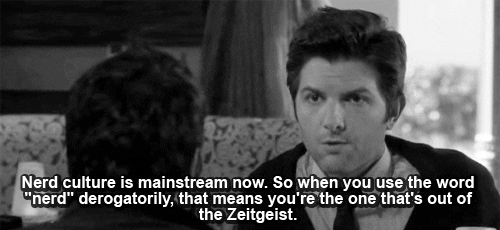 ---
WHAT YOU SAID
We asked what perk would make you consider switching jobs, and 38% of you said an increased salary would induce you to jump ship. For 34%, a flexible schedule is appealing, while additional vacation time and health benefits rank lower (18% and 10%, respectively).
What is the No. 1 perk that would make you'd consider switching jobs? (Besides "all the snacks," that is.)

Weigh in below for our upcoming #MorningScoop.

— PR Daily (@PRDaily) December 10, 2019
---
SOUNDING BOARD
What is the ideal length for a branded podcast?
What is the ideal length for a branded podcast?

Weigh in below and tell us about your favorite podcasts, and we'll share in the next #MorningScoop.

— PR Daily (@PRDaily) December 11, 2019
Weigh in below and tell us about your favorite podcasts, and we'll share in the next #MorningScoop.
PR Daily News Feed
Sign up to receive the latest articles from PR Daily directly in your inbox.
COMMENT
No Responses to "'They' is the word of the year, Time crowns Greta Thunberg 'Person of the Year,' and Glassdoor ranks HubSpot as its 'Best Place to Work'"
Ronald N. Levy

says:

Praise the Lord! Praise be unto both Lords plus the Sir and praised be untitled Lorna but look why these four shouldn't quit.

.1. This looks like a classic "it's them not us" situation. So unless these top execs did do-it-yourself accounting or personally took money, they are NOT GUILTY and shouldn't take blame for whoever is if anyone. It could have been honest error or what are called "aggressive valuations" that are on the borderline but honest.

The Lord giveth but not always does the Lord taketh away. Neither do lesser corporate deities. "Be slow to anger," counsels the Bible, even to be angry at thyself.

.2. It's not really true that the truth will eventually come to light or else thousands of senior executives worldwide might be headed for jail, and perhaps a million more marriages headed for the rocks. A truth that has consequences is that even good people may make bad mistakes. Another Lord's wisdom is that all have sinned.

.3. The clients and agency need good people, these four are very good so it would help clients they care about to stay and without lording it over anyone.