Toys 'R' Us partners with Target, Uber tests pet-friendly rides, and 25% of women have never asked for a raise
Also: Lego offers a 'recycling' program that benefits nonprofits, Transamerica shares insights from an award-winning social media strategy, Vodafone shutters 1,000 stores, and more.
Good morning, PR pros:
Uber is piloting a feature called "Uber Pet," which gives Fido the chance to come along for the ride.
The feature debuts Oct. 16 in Nashville; Austin, Texas; Minneapolis; Phoenix; Denver; Philadelphia; and Tampa Bay, Florida. Drivers can opt in to giving rides to passengers with pets in exchange for a surcharge.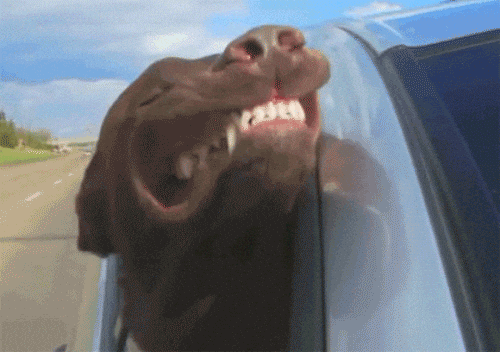 Expanding your products and services offering should be based on consumer behavior and what's most important to them. For Uber, that meant looking at the challenge for many passengers bringing Fido along for the ride. It can also serve as a reminder that pet-friendly offices can provide prospective employees with a nice perk and decreased stress.
What do you think of the pet-friendly move? Share your thoughts with us under the hashtag #MorningScoop.
Here are today's top stories:
Toys 'R' Us teams up with Target
The partnership enables consumers to view popular toys through Toys 'R' Us' website, redirecting them to purchase the items for delivery or pickup through Target's website. The move is the latest partnership meant to revitalize the chain following its bankruptcy. Kroger will host a "Geoffrey's Toy Box" section in 600 locations over the holidays.
Why it matters: As retailers struggle to attract consumers' attention and wallets, partnerships can offer better user experiences and benefit both organizations in the equation. Other retailers have partnered in similar ways to Toys 'R' Us and Target, including Kohl's taking Amazon returns and Target hosting Disney merchandise in special sections across participating locations. Consider partnering with an organization that not only aligns with your business, PR and marketing goals, but also makes sense for the consumer journey in buying your products or services.
Related reading:
---
MEASURED THOUGHTS
A recent survey by Good Money Week found that more than a quarter of women in the workplace have never requested a raise, and 17% have never received one.
The survey revealed that 41% of men have talked about increasing their salary with leadership in the past six months, whereas 30% of women have.
Men also report feeling "empowered" (24%) and "excited" (20%) about asking for raises more often than women (16% and 10%, respectively). In comparison, 15% of women surveyed said they won't even ask where their pension is invested because they "don't want to seem awkward or difficult."
How do these findings relate to your experiences in the workforce, PR pros? Tell us how you're asking for raises and overcoming "awkwardness" under the #MorningScoop hashtag.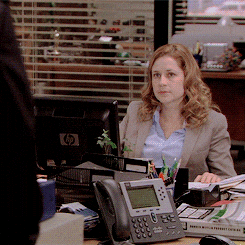 Lego tests brick recycling program
There's now a way for consumers in the United States to "recycle" their unwanted Lego bricks. In a program called "Replay," the toymaker partnered with Boys & Girls Clubs in Boston along with Teach for America, which will use the Legos in after-school programs or send them to classrooms throughout the U.S. Consumers can print shipping labels through Lego's website and send them in for free. If the current program proves successful, Lego will expand it throughout the U.S.
Impress your boss: Along with looking at different and unconventional ways your products can be used, also consider how to help your customers give back. By providing easy ways to donate used products or offering programs that connect consumers to nonprofits and community groups, you can strengthen relationships and boost your brand. This is especially important given that younger consumers are more aware of social causes and where their favored brands stand.
 Related reading:
---
PR DAILY AWARDS
If you don't know what your audience wants on social media, you're not alone. However, there ways to overhaul your online efforts to make your social media and community engagement campaigns sing.
PR Daily editor Ted Kitterman's recent article "How Transamerica rebuilt its social media presence" looks at how the team audited its online profiles and highlights insights from the company's brand strategy manager, Nils Thorson. Transamerica won a PR Daily Award for Community Engagement.
Vodafone to close more than 1,000 stores
 The closings represent the telecoms company's transformation to adjust to changing consumer behavior. Though Vodafone currently boasts 7,700 stores throughout Europe, its chief executive said the company would shutter 15% of locations within the next two years and that 40% of its locations would become either larger or smaller, such as "'click-and-collect' outlets where consumers can pick up pre-ordered items," the Financial Times reported.
 Why you should care: As more consumers shop online or seek a more streamlined retail experience, automation and downsizing will become more common. Ensure your communications are transparent and proactive about upcoming changes, especially with your employees.
Related reading
---
WHAT YOU SAID
Given that so many of you struggle to measure your work, we asked which metrics are the most important in your campaigns. The results were almost evenly split among key performance indicators, social media engagement, media hits and impressions and website traffic (along with sales):
Many of you say that measuring and reporting on PR success is your biggest obstacle. What metrics are currently the most important to you? #MorningScoop

— PR Daily (@PRDaily) October 9, 2019
Website traffic and sales did grab the biggest portion of your votes (28%), followed by media hits/impressions (26%). This highlights two current PR truths: Tying your communications efforts to the bottom line is crucial, and PR pros are concerned with media coverage no matter their title or focus.
PR pro Lyndon Johnson's tweet also emphasizes the first truth, as he looks at relationships and the business impact of PR efforts:
Relationship strength, commerically-valuable action and business impact

— LYNDON [COMMS.BAR] JOHNSON (@THINK_Lyndon) October 10, 2019
---
SOUNDING BOARD
What PR myth do you find the most damaging to the industry?
What PR myth do you loathe the most? Weigh in on these and other public relations falsehoods that negatively affect the industry below and with the #MorningScoop hashtag.

— PR Daily (@PRDaily) October 10, 2019
Share your thoughts and vent under the hashtag #MorningScoop.
PR Daily News Feed
Sign up to receive the latest articles from PR Daily directly in your inbox.
COMMENT