Twitter, Google and Walmart address COVID-19, MSNBC anchor resigns on air, and Recording Academy fires chief
Also: Amazon and Purell scramble amid sanitizer shortage, the growth of influencer marketing, Associated Press Australia closes, and more.
Good morning, PR pros:
Amid consumers' growing fears regarding the COVID-19 outbreak, many stores are running out of hand sanitizer, through stores such as H-E-B and U.K. chain Boots are limiting the amount of disinfectant products sold to each person.
The shortage prompted third-party sellers on Amazon to raise prices—leaving Amazon scrambling to mitigate criticism.
"There is no place for price gouging on Amazon," Amazon spokeswoman Cecilia Fan told The Post. "We are disappointed that bad actors are attempting to artificially raise prices on basic need products during a global health crisis and, in line with our long-standing policy, have recently blocked or removed tens of thousands of offers. We continue to actively monitor our store and remove offers that violate our policies."
Several publications, including The Verge, published instructions for making your own sanitizer (though the Centers for Disease Control and Prevention recommends regularly washing your hands and avoiding touching your face).
As a consequence, Purell has been thrust into the spotlight. Though the company's social media team hasn't issued any official statements, it addressed criticism and distanced itself from price hikes.
(1 of 2) Hello! We appreciate your concerns. We want you to know that we are not doing this – We do not set retail prices to consumers, but we feel strongly that there is no place for price-gouging, especially during times of elevated public health concern…

— PURELL (@PURELL) March 2, 2020
(2 of 2) We partner closely with authorized distributors and retailers to get our products to consumers, businesses, hospitals, and other facilities who need them. We have not seen price gouging by any of these authorized retailers. Let us know if you have any further questions!

— PURELL (@PURELL) March 2, 2020
Here are today's top stories:
Twitter, Google, Walmart and more respond to COVID-19 concerns
 As the Louvre Museum in Paris remains closed following France banning indoor gatherings exceeding 5,000 people, event cancellations and travel restrictions are increasing as the COVID-19 outbreak spreads in the United States.
Both Twitter and Facebook backed out of their appearances at SXSW, and a Change.org petition calling for the event to be canceled has racked up more than 31,000 signatures at time of publishing.
Google and Microsoft are digitizing their upcoming industry conferences, Cloud Next and MVP Summit, respectively. Here's what Google had to say in a post on the event's website:
The health and wellbeing of Google Cloud customers, partners, employees and the overall community is our top priority. Due to the growing concern around the coronavirus (COVID-19), and in alignment with the best practices laid out by the CDC, WHO and other relevant entities, Google Cloud has decided to reimagine Google Cloud Next '20, which will still take place from April 6–8.

We are transforming the event into Google Cloud Next '20: Digital Connect, a free, global, digital-first, multi-day event connecting our attendees to Next '20 content and each other through streamed keynotes, breakout sessions, interactive learning and digital "ask an expert" sessions with Google teams.

Innovation is in Google's DNA and we are leveraging this strength to bring you an immersive and inspiring event this year without the risk of travel.
Along with pulling out of SXSW and restricting employees' travel, Twitter said it was "strongly encouraging" its employees around the world to work from home. Though not telling its workforce to stay home unless sick, Walmart sent its 1.5 million U.S. employees a memo announcing a new emergency task force to respond to COVID-19 concerns.
Why it matters: As with many crises, the best strategies include arming yourself with data and knowledge that you can relay to affected audiences, along with focusing on the empathy that motivates your decisions. Including both of these elements in COVID-19 communications can lower panic, reassure both internal and external audiences and help your organization retain trust and a positive reputation. As you make tough decisions, don't be afraid to innovate. Help your employees to use technology to work from home or offer consumers virtual replacements where possible.
---
MEASURED THOUGHTS
Influencer marketing continues to be a growing industry, with growth expected to top $9 billion this year, according to a report from Influencer Marketing Hub and CreatorIQ.
Image courtesy of Influencer Marketing Hub.
Other trends also stick out in the report. Micro-influencer use increased by 300%, and 80% of firms take money from their marketing budget to fund influencer outreach efforts.
However, there are pitfalls that communicators and marketers must take care to avoid. When engaging influencers, you have to be ready to educate them about proper protocols and legal disclosures.
MSNBC anchor quits on air
MSNBC's Chris Matthews dropped a surprise retirement announcement at the beginning of his Monday night "Hardball" segment. The anchor has recently been criticized for what CNN Business reported as a "string of recent controversies on and off the air."
Matthews ended his announcement with an apology, which follows accusations by political journalist Laura Bassett that Matthews made inappropriate remarks before going on air in 2016.
Matthews said:
"Compliments on a woman's appearance that some men, including me, might have once incorrectly thought were okay, were never okay," Matthews said. "Not then, and certainly not today—and for making such comments in the past, I'm sorry."
 Matthews' move to quit on-air left colleague and anchor Steve Kornacki struggling to respond:
Why it's important: Sometimes, the smartest communications decision is knowing when to cut and run. By stepping down, Matthews can potentially help both himself and MSNBC regain critics' trust. Matthews was also straightforward in his apology, though placing it at the end of his speech made it lose some of its impact.
---
TAKE OUR SURVEY
What's the career path of a social media communicator?
Ragan Communications and PR Daily, in partnership with the Institute for Public Relations and the University of Florida, will deliver the answer through the inaugural Social Media Career Survey. You can participate by sharing your views about social media's function and future.
Click here to take the survey, which closes March 6. To thank you for participating, we'll send you the full findings and enter you in a drawing to win one of three $50 gift cards. We'll also announce the findings this spring, with a sneak peek at our Social Media Conference at Disney World, March 11-13.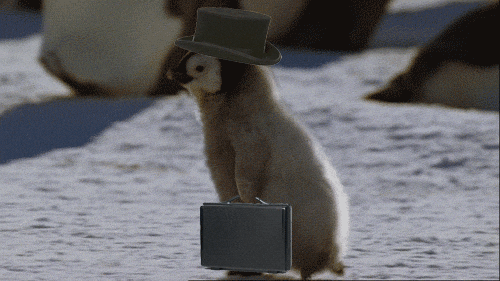 ---
CRISIS COMMUNICATIONS
The Australian Associated Press is closing after 85 years, due to declining subscribers and the battle for readers' attention across digital media platforms. More than 170 journalists at the news agency will be laid off when production halts on June 26.
"The unprecedented impact of the digital platforms that take other people's content and distribute it for free has led to too many companies choosing to no longer use AAP's professional service," the company said in a statement. "We have reached the point where it is no longer viable to continue."
Recording Academy fires CEO after administrative leave
On Monday, the Recording Academy announced the firing of its chief executive, Deborah Dugan. As the organization's first female chief, Dugan focused on exposing what she called the "boys' club" and instituting diversity and initiative measures.
She was placed on administrative leave merely five months after her appointment because of allegations that she "created a 'toxic and intolerable' work environment and engaged in 'abusive and bullying conduct,'" CNN Entertainment reported. The Academy's interim chief executive, Harvey Mason Jr., said the organization would continue to work on meeting the goals set by Dugan as it searched for its new leader.
CNN Entertainment reported:
"As we structure this new search, we will look carefully to see where the last one led us astray and make any necessary changes going forward. Our focus now will be on the transformation agenda we initiated prior to hiring Ms. Dugan, and on working to improve the Academy," the statement read. "Much of this work has been happening but much of it is yet to come. We realize that we are not perfect, and we will use this moment to reflect on where we can be better, and pledge to realize a future in which our organization is known for its diversity, transparency, creativity, mutual respect, and overall excellence."
Dugan contends that she was wrongly terminated.
Dugan's lawyers said in a statement on Monday that the decision showed the Recording Academy "will stop at nothing to protect and maintain a culture of misogyny, discrimination, sexual harassment, corruption and conflicts of interest."

… Dugan later filed a counter complaint with the Equal Employment Opportunity Commission alleging gender discrimination, unlawful retaliation and unequal pay.
Why you should care: Workplace rifts and scandals can severely damage your organization's reputation along with purpose-focused efforts such as diversity and inclusion. The situation highlights the importance of workplace culture along with the necessity of including everyone in your organization—from executives to new employees—in your inclusion, diversity and activism initiatives.
---
WHAT YOU SAID
 We asked for an unpopular PR opinion you hold, and Chris Floor, assistant to the county manager for public affairs in Macon-Bibb County, Georgia, included the belief that social media is "the entirety of PR's future." He reminded communicators to think of their audiences before selecting the channel:
That #socialmedia is the entirety of PR's future. As it becomes more and more widely used by both people and orgs, the audience becomes overwhelmed. As more channels open up, our message can get fragmented. The best tactic for any organization? The one that reaches your audience.

— Chris Floore (@ChrisFloore) March 3, 2020
Communications pro Natalya Haddix said she loathes PR tactics that are randomly selected. Instead, she reminded us that "planning should be 90% of any campaign." Research can help you more effectively allot your budget and more quickly bring ROI, too.
I despise when professionals launch tactics without research. Planning should be 90% of any campaign. Tactics without research is wasteful.

— Natalya Haddix (@natalya_haddix) March 2, 2020
Keep sharing your opinions with us under the hashtag #MorningScoop.
---
SOUNDING BOARD
What's the most valuable skill you'd advise younger PR pros to hone?
What's the most valuable skill you'd advise younger PR pros to hone?

What's your guidance? Would you recommend a skill not on the list? Share your thoughts below and under #MorningScoop, and we'll share in tomorrow's article!

— PR Daily (@PRDaily) March 3, 2020
Would you recommend a skill not on the list? Share your guidance and thoughts below and under the #MorningScoop hashtag.
PR Daily News Feed
Sign up to receive the latest articles from PR Daily directly in your inbox.
COMMENT
2 Responses to "Twitter, Google and Walmart address COVID-19, MSNBC anchor resigns on air, and Recording Academy fires chief"
Ronald N. Levy

says:

A contrary view to that of Autralian Associated Press: Digital platforms don't "take other people's content and distribute it for free" but distribute NEWS for free.

A syndicate is paid for being FIRST or BEST, not for having an exclusive right to disseminate the news. You and I and everyone has a right to disseminate news.
Australia has freedom of the press just as we do.

What could provide income for a syndicate, even an excellent income, could be features on health, homemaking and success at dozens of other things at which many people could do better if they knew more.

Helpful information–expert and skillfully written–works for thousands of PR people and could probably have worked for someone like Australian
Associates Press.

Ronald N. Levy

says:

Chris Matthews apologized and Beki Winchel said: "By stepping down, Matthews can potentially help both himself and MSNBC regain critics' trust."

Matthews and Beki may be far brighter than I am but I wonder:

.1. Is it okay for a man to admire the appearance of a dog, a horse, another man, a steak or even a painting by Jackson Pollack but not a woman?

.2. Is it wrong to admire a woman's appearance or is it okay to admire but not say so?

.3. Should it be okay to admire, and say so, whoever and whatever the hell we want?

.4. Did the gender of Chris Matthews make his admiration out of line so the same words would have been okay coming from a Christine Matthews?

.5. Would a woman be out of line to admire the appearance of Chris Matthews or to admire Beki Winchel's?

.6. Whatever he said about a woman, did it really damage the TRUST of critics? Would it damage the trust of architecture or music critics?

.7. In truth, considering that many women wear attractive, form fitting clothing, is it credible that most women hope their appearance is not admired?

.8. If admiring a woman's appearance is wrong because it makes her uncomfortable, is it also wrong to comment negatively on her appearance or should people of either gender be able to say whatever they want, if it's true, without losing their jobs over saying it?