Twitter mourns Mr. Peanut, Coca-Cola won't give up plastic, and Hallmark Channel chief steps down
Also: Microsoft data breach exposes 250 million customer support records, Apple remains Fortune's most-admired company, podcasting pitfalls to avoid, and more.
Good morning, PR pros:
Despite calls to ditch single-use plastics, Coca-Cola will continue selling its bottles to meet consumer demand. In October 2019, a plastic trash audit ranked Coca-Cola as the world's most polluting brand—something the beverage giant's head of sustainability, Bea Perez, aimed to address by pledging to create packaging with at least 50% recycled material by 2030.
However, Ms Perez said the firm could not ditch plastic outright, as some campaigners wanted, saying this could alienate customers and hit sales.

She also said using only aluminium and glass packaging could push up the firm's carbon footprint.

"Business won't be in business if we don't accommodate consumers," she said.
What do you think of the statement—and Coke's sustainability goals?
Here are today's top stories:
Planters kills off Mr. Peanut
 In the days leading up to the Super Bowl, brand managers can pull out all the stops to get a piece of the spotlight—especially if they've paid the hefty sum for an ad during the big game. Not to be outdone by Snickers' world's largest chocolate-and-nut bar or Buffalo Wild Wings' overtime offer of free food, Planters killed off its mascot, Mr. Peanut.
We're devastated to confirm that Mr. Peanut is gone. He died doing what he did best – having people's backs when they needed him most. #RIPeanut pic.twitter.com/12PyWYJB7J

— The Estate of Mr. Peanut (@MrPeanut) January 22, 2020
It is with heavy hearts that we confirm that Mr. Peanut has died at 104. In the ultimate selfless act, he sacrificed himself to save his friends when they needed him most. Please pay your respects with #RIPeanut pic.twitter.com/VFnEFod4Zp

— The Estate of Mr. Peanut (@MrPeanut) January 22, 2020
In a press release with the lengthy title, "Mr. Peanut passes away at 104 years old, sacrificing himself to save friends Matt Walsh and Wesley Snipes in new Super Bowl pre-game ad" (yes, that's actually the hed), Planters wrote: "We encourage fans to tune in to Mr. Peanut's funeral during the third quarter of the Super Bowl to celebrate his life."
"Mr. Peanut" and #RIPeanut quickly became top Twitter trends as social media users replied to the mascot's Twitter profile, which now reads: "The Estate of Mr. Peanut."
Brand managers soon piled on:
Always classy, always crunchy, always cleaned up nicely. We'll miss him! #RIPeanut pic.twitter.com/wtNQrFerBF

— Mr. Clean (@RealMrClean) January 22, 2020
We've still got your back(sides), friends…too soon? 🧐

— Charmin (@Charmin) January 22, 2020
He may have been completely nuts, but he died a hero. #RIPeanut https://t.co/3wdxokAUHk

— Jeopardy! (@Jeopardy) January 22, 2020
In case the marketing stunt wasn't weird enough, convenience store chain Kum & Go took the chance to announce the death of its ampersand:
i guess bad news travels in pairs. devastated to share that our beloved andy the ampersand has, completely coincidentally, also died. i mean what are the chances, and on the same day as… it's just too much to bear. crazy how you don't know what you got till it's gone. #RIPeanut pic.twitter.com/RqPq0FN3Dj

— Kum & Go (@kumandgo) January 22, 2020
Though the move made conversations explode on social media, some Twitter users pleaded for a different tack, with tweets such as this:
I desperately need this Mr. Peanut thing to fail because if killing off 100 year old cartoon mascots for junk food thing takes off, it won't end. 2020 will just be a food mascot graveyard.

Thank you.

— Mikey Neumann (@mikeyface) January 22, 2020
Why you should care: The digital marketing landscape is nutty, so standing out from the crowd can require quirky—or drastic—measures. A stunt of this magnitude will capture consumers' attention as well as headlines, but as the late Mr. Peanut's Twitter feed fills up with conversations between social media managers instead of replies to consumers, those who are criticizing the stunt might have a point about social media stunts such as these quickly becoming old.
---
MEASURED THOUGHTS
Fortune released its list of most-admired companies, with Apple ranking No.1 for the 13th year in a row:
Amazon, Microsoft, The Walt Disney Co., Berkshire Hathaway, Starbucks, Alphabet, JPMorgan Chase, Costco Wholesale and Salesforce rounded out the top 10. The organizations were chosen based on several elements that boost both their reputations and bottom lines.
To determine the best-regarded companies in 52 industries, Korn Ferry asked executives, directors, and analysts to rate enterprises in their own industry on nine criteria, from investment value and quality of management and products to social responsibility and ability to attract talent. A company's score must rank in the top half of its industry survey to be listed.
Chief exec for Hallmark Channel's parent company steps down
Bill Abbott, who was Crown Media Family Networks' chief executive for 11 years, is out following a backlash for The Hallmark Channel pulling, then reinstating, Zola ads that included a same-sex couple.
Though Hallmark Cards' president and chief excecutive, Mike Perry, didn't give a reason for Abbott's departure in the company's press release, he did include this nugget:
In a time when there is immense competition among television networks and streaming services, it is more important than ever that we find relevant new ways to grow our business and continue to produce high quality programming that resonates with our growing audience.
The ad, which began airing in early December, is for Zola.com, a wedding planning and registry company. It shows two women exchanging vows and later kissing to celebrate their nuptials. Conservative groups One Million Moms attacked the ad for not being "family-friendly." After it was pulled, Hallmark faced an outcry. According to people familiar with the internal discussions, many people at the network expressed their preference for restoring the ad quickly, while Abbott went against their wishes and kept it off the air.
Hallmark eventually apologized for its decision, but not until it had endured several days of negative publicity during the holiday season, its most important time of the year. The Hallmark Channel is known for its annual Countdown to Christmas, a block of programming that starts in late October.
Why it matters: With consumers growing increasingly more mindful of organizations' values and how they align with their own beliefs, adopt the "out with the old and in with the new" mentality when approaching communications strategies and campaigns. Taking a stand on a societal or political issue will not make everyone happy—and creating or running ads that touch upon these issues also opens you up to both kudos and criticism. That doesn't mean your organization should remain silent. Decide on your stance ahead of time, along with your crisis response, so you can avoid a knee-jerk reaction that invites criticism from both sides of a polarizing issue.
---
FROM THE EXPERTS
Podcasts continue to be a hot trend, but that doesn't mean offering one will benefit employees (or entice them to listen). Neil Garrett, vice president of marketing for uStudio, shares five common stumbling blocks to avoid when launching your corporate podcast. Read them here.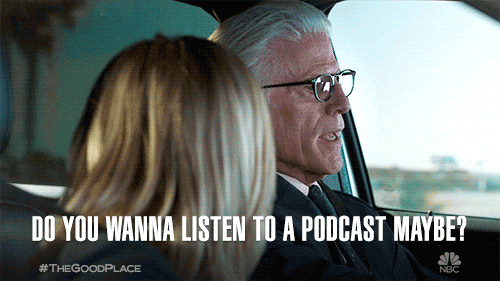 Microsoft data breach reveals 250 million records
The company confirmed that an internal customer support database was exposed online from Dec. 5–31, 2019. The database contained 250 million customer service and support records, including conversation logs between consumers and Microsoft employees.
In a blog post, Microsoft said "the vast majority of records" didn't contain personal information, though some held customers' email addresses along with locations, Microsoft team emails, case numbers and IP addresses—information that could be used to pose as a Microsoft support worker.
 In the post, Microsoft's corporate vice president of its cybersecurity solutions group, Ann Johnson—along with Microsoft's general manager of its security response center, Eric Doerr—wrote:
Misconfigurations are unfortunately a common error across the industry. We have solutions to help prevent this kind of mistake, but unfortunately, they were not enabled for this database. As we've learned, it is good to periodically review your own configurations and ensure you are taking advantage of all protections available.

… We want to sincerely apologize and reassure our customers that we are taking it seriously and working diligently to learn and take action to prevent any future reoccurrence.
Why it's important: Mistakes happen and cybersecurity crises can affect even the most prepared of organizations. That's why it's crucial to be both diligent in scanning for issues as well as transparent and quick with announcements to consumers. Doing both can further protect your reputation and bolster consumer trust.
---
WHAT YOU SAID
 We asked which part of the PESO model you're focusing on this year, and the majority of you (42.9%) are split between earned and shared media. Only 8.6% said paid media was a focus, and even less (5.7%) put owned media on top.
Which part of the PESO model is the MOST important for your efforts in the coming year? Share your thoughts on content strategy for our #MorningScoop.

— PR Daily (@PRDaily) January 22, 2020
Learn how to effectively measure the PESO model and your communications efforts at PR Daily's Media Relations and Measurement Summit, May 14–15 at MetLife in New York City.
---
SOUNDING BOARD
Though AP style calls for omitting the Oxford comma unless a sentence requires it for clarity, its usage is often hotly debated. What's your stance?
Where do you stand on the Oxford comma debate?

Here's @APStylebook's guidance: "If omitting a comma could lead to confusion or misinterpretation, then use the comma."

Argue away. #MorningScoop

— PR Daily (@PRDaily) January 23, 2020
Share your thoughts with the hashtag #MorningScoop.
PR Daily News Feed
Sign up to receive the latest articles from PR Daily directly in your inbox.
COMMENT
3 Responses to "Twitter mourns Mr. Peanut, Coca-Cola won't give up plastic, and Hallmark Channel chief steps down"
Ronald N. Levy

says:

Instead of saying Coke could not ditch plastic outright, the opportunity is to tell the positive news of what Coke believes in strongly and will do.

Coke believes strongly in protecting the environment and believes strongly in serving the public so Coke will supply customers who want plastic—which if Coke didn't supply it customers could obviously get elsewhere—and Coke will gladly help protect the environment in four ways: by using less plastic per bottle, offering more products in metal, working 24/7 to see if there are ways cardboard containers can be used perhaps very lightly coated with plastic, metal or a new type of paper coating, and increasing efforts to collect and recycle plastic bottles.

IN ADDITION Coke plans to donate over $1 million a year to a group of ten top universities, half of them in the U.S. to research ways of making plastic that is biodegradable and if possible ways to turn carbon-rich plastics into foods healthful for fish and fertilizers on land and in oceans.

This way Coke can not just serve consumers with what they want but also work closely with the environmentally concerned to protect and improve our world.

At the kickoff announcement, Coke's CEO and world-class researchers from top universities—perhaps including Nobel or other prize winners—can report what they will be doing to help protect our world and report on how the public can help by reducing plastic waste and though donations to the academics: here's what each team will be working on and here's where you can send donations if you want to help.

In truth, Coke can become a champion of environmentalists instead of saying there's nothing much we can do. Coke can get way more than $1 million a year worth of goodwill (worldwide if half the universities are abroad) by sponsoring the environmental research, and Coke can make happy those consumers who gladly join with Coke in supporting protective environmental research.

Also Coke may get a LOT of display space in supermarkets, display space worth many millions, because supermarkets are also under the gun from environmentalists and supermarkets would love an opportunity to show how they are eager to support this environmental protection cause.

Most important, it's true that plastics are rich in carbon that might help—if the researchers are successful—to nourish fish and nourish plants the world needs. So what starts as a PR thrust could very possibly end up as a blessing for our world by turning plastic trash into plant and animal food.

Judge for yourself whether each of the world's great PR firms could add to this program additional benefit for the world and additional benefit for Coke.

Ronald N. Levy

says:

An additional common sense response by Coke could be contributing money to
conservationist organizations that are deeply concerned as many at Coke are about the tons of waste pouring into our oceans.

The choice of what consumers buy is obviously going to be made by consumers, and their choice will obviously be influenced by information consumers have, so Coke's donations can help activist groups to disseminate that information.

Coke could donate not only money but also meeting space, perhaps some printing facilities and refreshments at meetings. Also labor—certainly grunt level and perhaps middle management but not too much higher than that so it doesn't look like Coke is trying to take over these public service groups. And sponsorship of "protect our environment" essay contests managed by environmentalists at schools.

Coke management obviously cares about the cause because families of those who make and sell Coke are as dependent as everyone else on our oceans and environment.

In a similar spirit of fairness, some environmental groups might be willing to acknowledge the important need of people to drink plenty of fluids for health as many government and nutritional experts urge, and even to acknowledge with thanks the help Coke is providing for disseminating environmental messages.

In truth, Coke and the environmentalists are in this together. They are not different people since Coke people obviously need and care about our environment, and environmental people in many cases enjoy Coke. Progress is possible, progress is important, and cooperation can be good for progress.

Ronald N. Levy

says:

Re Mr. Peanut, it's dangerous and PR stupidity to make light of death.