Twitter suspends Planters' 'Baby Nut' accounts, top platforms tackle privacy and fake news concerns, and Hulu chief is out
Also: Oscars prediction app's tweet snafu, Super Bowl engagement wins, what consumers want online (and how seldom they get it), and more.
Good morning, PR pros:
 The Academy of Motion Picture Arts and Sciences caused a stir when it tweeted a promotion to use its Oscars Prediction Experience app. Here's how the tweet was supposed to look:
Think you know who will take home an Oscar this year? Make your #Oscars predictions and tune in Sunday, Feb. 9 to see how you did!

— The Academy (@TheAcademy) February 3, 2020
However, a technical snafu caused The Academy's image to display a user's completed submission with predictions, which looks like this:
I just made my official #Oscars predictions! Think you can do better? DM @TheAcademy to make your picks!pic.twitter.com/KnWXuXqWhl

— jp (@JPGramajoC) February 4, 2020
Entertainment Weekly reported:
The tweet immediately sent film fans into a tizzy, leaving people to wonder if the Academy's social channels had been hacked, or if the group was even allowed to weigh in this way (especially because Oscar voting doesn't close until Tuesday, Feb. 4).
The Academy quickly deleted the tweet and shared the following message:
Think you know who will take home an Oscar this year? Make your #Oscars predictions and tune in Sunday, Feb. 9 to see how you did!

— The Academy (@TheAcademy) February 3, 2020
Here are today's top stories:
Twitter suspends Planters' 'Baby Nut' accounts
Kraft Heinz's strategy to make Planters' Super Bowl spot go viral was blocked by Twitter for violating its spam and platform manipulation policy. The commercial, which depicted the funeral of Mr. Peanut and the birth of "Baby Nut," was promptly followed by a Periscope stream and a flurry of tweets, retweets and replies from the brand's @MrPeanut account.
However, Kraft Heinz's social media team also attempted to retweet memes of the new mascot from three additional accounts it had created roughly four months prior. That effort was shut down after the accounts were flagged for spam.
"As we prepared to launch Baby Nut, we knew our fans would want as much content as they could get. After consulting with Twitter, we launched three meme-sharing accounts (BabyNutBaby, @BabyNutMemes and @BabyNutLOL) in a fashion we believed was compliant with its terms of service," Lynne Galia of Kraft Heinz told Insider. "After we went forward, Twitter ultimately decided these accounts were noncompliant. We respect that decision."
Why it matters: Whether manufacturing engagement through influencer and brand partnerships or by coordinating additional content and social media profiles, make sure you're staying abreast of online platforms' terms of service, so your efforts don't get derailed. Also consider whether inflated social media numbers justify manipulating the conversation with fake content, especially considering consumers' growing distrust of branded content and increased regulations surrounding advertising partnerships for promoted social media posts.
---
MEASURED THOUGHTS
When it comes to interacting with brands online, consumers want convenience and personalization, but only 10% say brand managers meet those expectations and deliver a good experience, Acquia's Customer Experience Trends Report revealed.
You can see in Acquia's chart below the disparity between what consumers want in terms of personalization and convenience with online interactions—and what they get:
 Twitter scrambles to protect privacy, and YouTube cracks down on fake news
 Twitter announced that over the holidays, it discovered a "large network of fake accounts to exploit [its] API and match usernames to phone numbers." The social media platform suspended the accounts and blocked the ability for a hacker to make a similar move in the future.
We recently discovered an issue that allowed bad actors to match a specific phone number with the corresponding accounts on Twitter. We quickly corrected this issue and are sorry this happened. You can learn more about our investigation here: https://t.co/Z6Q4geQ8jo

— Twitter Support (@TwitterSupport) February 3, 2020
In a blog post, Twitter wrote:
Protecting the privacy and safety of the people who use Twitter is our number one priority and we remain focused on stopping abuse of Twitter's API as quickly as possible.  You can learn more about our efforts to protect Twitter from platform manipulation and state-backed activity in the Twitter Transparency Report.

We're very sorry this happened. We recognize and appreciate the trust you place in us, and are committed to earning that trust every day. You can reach out to our Office of Data Protection through this form if you have questions.
While Twitter tightens its security, YouTube is cracking down on fake news as presidential election ads ramp up.
The company published a blog post outlining that the social media platform will remove election-related content that "has been technically manipulated or doctored in a way that misleads users," videos that attempt to mislead viewers about census and voting procedures, and content that "advances false claims related to the technical eligibility requirements for current political candidates and sitting elected government officials to service in office."
 Why you should care: Social media platforms are scrambling to retain—or regain—users' trust as data breaches and fake news become more commonplace. However, these concerns apply to all communicators, not just those who work for online platforms and tech companies. Make sure your organization's content strategies are transparent and that you are following cybersecurity best practices. If you don't know what might violate social media platforms' policies or how your organization handles its cybersecurity, schedule a meeting with your colleagues who hold those responsibilities.
---
FROM THE EXPERTS
People are still talking about the big game's marketing hits and misses, and though communicators and reporters have ranked Super Bowl ads differently, many brand managers achieved success beyond the commercials themselves. We explain four ways that engagement was Super Bowl LIV's marketing MVP. Read about the successes—and failures—here.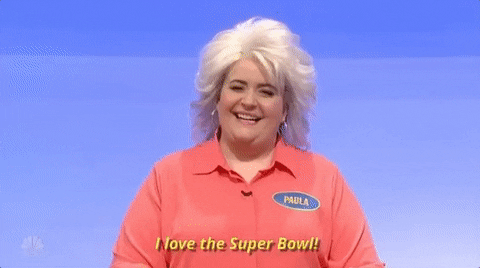 ---
TAKE OUR SURVEY
We've launched a readership survey to learn more about our audience, and we want to hear from you.
Please take five minutes to let us know about your content preferences and needs, and we will enter you in a drawing to win one of three $100 Visa gift cards.
Readers who complete the survey will also get a discount code to receive $150 off a Ragan conference in 2020.
Hulu chief departs as Disney powers ahead with content
The streaming service's chief executive, Randy Freer, is stepping down as part of a restructuring to streamline Disney's digital content. The Walt Disney Co. acquired Hulu in 2019 after buying 21st Century Fox.
Along with a massive restructuring and Super Bowl announcements of upcoming original Marvel shows coming to Disney+, the company's streaming service, composer and playwright Lin-Manuel Miranda announced that Disney is also bringing "Hamilton" to theaters and its service:
Disney presents:
Hamilton.
With The Original Broadway Cast.
Filmed onstage at The Richard Rodgers Theatre.
In A Theater Near You.
October 15, 2021.#Hamilfilm pic.twitter.com/z4ohfWXzi3

— Lin-Manuel Miranda (@Lin_Manuel) February 3, 2020
Why it's important: As the streaming wars heat up, communicators across industries should watch for trends and best practices of content that stands out against the sea of messages and offerings, especially those that entice younger consumers. Take advantage of those trends early to capture attention and win favor, before your voice is lost in the crowd.
---
WHAT YOU SAID
We asked how important jumping on the bandwagon around sports culture will be for your organization in 2020, and many of you said it isn't a major focus.
However, many brand managers aren't ready to rule it out, and some say sports are a big deal for their brand.
The "Big Game" might be over but there are still plenty of ways your brand can jump on the sports bandwagon in 2020. Is newsjacking and messaging around big sports events a major part of your strategy? #MorningScoop

— PR Daily (@PRDaily) February 3, 2020
Does this square with how you see the industry and messaging opportunities in 2020? Share your thoughts with the hashtag #MorningScoop.
---
SOUNDING BOARD
Many once-popular social media and online platforms have fallen by the wayside over the years. As a PR pro, which platform do you most wish you could resurrect?
What defunct or lesser-used platform do you wish were thriving today? Vote below or share your thoughts with the hashtag #MorningScoop.

— PR Daily (@PRDaily) February 4, 2020
If your choice isn't listed, please share in the comments or tweet @PRDaily with the hashtag #MorningScoop.
---
(Image via)
PR Daily News Feed
Sign up to receive the latest articles from PR Daily directly in your inbox.
COMMENT