Uber chief's comments spark #BoycottUber return, Google takes heat for patient data collection, and Amazon's digital ad power
Also: Is a freelance website a good place to pitch your services? Plus, Dean Foods' bankruptcy, whether PR pros should work in the office or off-site, and more.
Good morning, PR pros:
The Wall Street Journal reported that Google had access to patient data, including names and diagnoses, without telling the patients. The handling of the data is legal under federal law, as long as Google follows HIPAA protocols.
Google promised that it would not lump this patient data in with other Google data files.
Today, we're proud to announce more details on our partnership with Ascension, one of the nation's leading non-profit health systems, to support them with technology that helps them to deliver better care to patients across the United States. There's been a good deal of speculation on this partnership, so we want to make sure everyone has the facts.
For organizations that use consumer data, its crucial to be upfront about what data you are collecting and how it's being used. Otherwise, you will have to defend what might appear sneaky.
Tell us what you think under the hashtag #MorningScoop.
Here are today's top stories:
Uber chief drives #BoycottUber resurgence
The ride-hailing app's chief executive, Dara Khosrowshahi said during a recent Axios interview that Saudi Arabia's murder of journalist Jamal Khashoggi was a "serious mistake," comparing it to "serious mistakes" that the company made, including the death of pedestrian Elaine Herzberg, who was fatally struck by a self-driving Uber car.
Following growing backlash, Khosrowshahi tweeted an apology:
There's no forgiving or forgetting what happened to Jamal Khashoggi & I was wrong to call it a "mistake." As I told @danprimack after our interview, I said something in the moment I don't believe. Our investors have long known my views here & I'm sorry I wasn't as clear on Axios https://t.co/RxapzktrXq

— dara khosrowshahi (@dkhos) November 11, 2019
Why it matters: Khosrowshahi's mega-blunder serves as a warning for executives and communicators who face tough news media interviews. In a situation where there are clear sides to take, don't try to appease all stakeholders with PR language and a seemingly diplomatic view that can quickly be construed as backing down on a currently held stance. Saudi Arabia is one of Uber's biggest shareholders, so the startup is in a precarious situation, but the comments have brought a slew of negative coverage and an even bigger crisis.
---
FROM THE EXPERTS
Is a third-party freelance site a good fit for your PR practice? Some agency pros are finding success by offering their services as a verified user on platforms like Fiverr. PR Daily editor Ted Kitterman caught up with some pros who shared what they like about these platforms, and what is less than ideal for a life in public relations.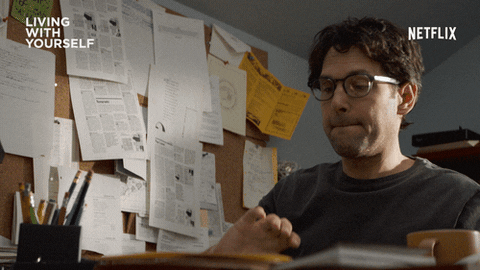 ---
MEASURED THOUGHTS
eMarketer's recent Amazon Advertising Report 2019 revealed that although the e-commerce giant's digital ad revenue growth is slowing down, it still will see a sizable number of marketers buy display ads and other sponsored partnerships aimed at consumers in the lower part of the sales funnel (i.e., close to purchasing).
Dean Foods files for bankruptcy
The milk-processing company announced it had filed for Chapter 11 bankruptcy protection, hoping the move will help it to "keep running the business and address debt and unfunded debt obligations as it seeks to sell the company," CNBC reported.
Why you should care:  Consumers' growing preferences for alternatives to animal milk has been a huge factor in Dean's slowed growth and declining profits. Similar to other organizations struggling to retain customers, if you're not innovating and staying atop what consumers want in today's crowded marketplace, you'll soon find yourself out in the cold. This goes for PR and marketing campaigns, too.
---
SOCIAL BUZZ
Disney+ just launched in the United States, Canada and the Netherlands, quickly becoming a top Twitter trend. To encourage the conversation, the streaming service's social media team worked with Twitter to provide a plethora of hashtag emoji:
🎉👏❤#CaraDune#BellaNotte#WhatTeam#HSMTMTS#TrashOrToy#SparkShorts#TheSimpsons#DisneysNoelle#PixarInRealLife#HomerJSimpson#TheMandalorian#LadyAndTheTramp#HighSchoolMusical#ForkyAsksAQuestion#TheWorldAccordingToJeffGoldblum

Find more #DisneyPlus hashtags!

— Disney+ (@disneyplus) November 12, 2019
Aside from complaints of server outages due to the number of viewers logging in to watch, the sentiment has been largely positive. Many consumers are sharing GIFs such as these to celebrate the launch:
*opens Disney + app #DisneyPlus pic.twitter.com/utN0A2IgPs

— McKay Lund (@McKLund) November 12, 2019
---
WHAT YOU SAID
We asked what you thought about remote workers, and 70% of you are OK with the setup that makes employees happiest. Those adamant about in-office work (12%) nearly matched the amount in favor of remote-only work conditions (15%).
How important do you think it is for your PR team to work out of your headquarters versus remote work options? #morningscoop

— PR Daily (@PRDaily) November 11, 2019
Tressa Robbins, client onboarding and implementation vice president for Burrelles, said not being open to remote workers can cause you to miss out on outstanding talent:
Remote workers can be just as effective (and more so, in some cases) than those in a traditional office environment. IMHO it's short-sighted for companies to only hire those who live near the corporate office(s)–they are missing out on some very talented pros! #MorningScoop

— Tressa Robbins ✨ (@tressalynne) November 11, 2019
Robbins also said that remote workers can be more productive—a thought echoed by Stephanie Johnson, an artist and PR pro with The Skyline Agency:
In this day – with our hyper connectivity – there's no reason why people should be contained by constructs. I know there are times I'm more effective from home or researching remotely vs in an office.

— S. Johnson – Artist (@SJohnsonArtist) November 12, 2019
Technology PR agency ARPR said its flexible locations and schedule help attract employees seeking an optimal work/life balance:
We value our work/life balance culture with flexible work hours and locations.

— ARPR (@AR__PR) November 11, 2019
How have flexible schedules and remote employees affected your organization's efforts and culture? Share your thoughts with the hashtag #MorningScoop.
---
SOUNDING BOARD
Microsoft has announced it will honor California's data privacy law throughout the United States. Is this the way to go for companies that handle consumer data?
How should you organization respond to California's data privacy law? #MorningScoop.

— PR Daily (@PRDaily) November 12, 2019
Share your thoughts with the hashtag #MorningScoop.
PR Daily News Feed
Sign up to receive the latest articles from PR Daily directly in your inbox.
COMMENT
One Response to "Uber chief's comments spark #BoycottUber return, Google takes heat for patient data collection, and Amazon's digital ad power"
Ronald N. Levy

says:

Judge whether this is PR wisdom that corporate managers can lean from the bankruptcy of Dean Foods: GOODNESS IS NOT ENOUGH!

Dean's management is so good that Dean has become the largest of all American milk companies.

Dean's product is so good that it is highly recommended by our country's top home economists, doctors and health experts worldwide.

Dean's marketing is so good that it is available in thousands of
stores including many of the world's top supermarket chains.

Dean's reputation is so good that Wall Street Journal and other respected media covering this bankruptcy all report that Dean is #1 in its field.

Yet Dean is beyond question bankrupt. All that goodness—of management, product, marketing and reputation—are not enough. So Dean's millions of admirers, customer and dealers—and all corporate managements that are also proud of being good—can reflect on the question of WHAT ELSE besides goodness is required for a company to succeed.

Sears was so good it was America's leading chain but Sears has gone through bankruptcy. I loved General Electric–as did
companies that buy locomotives, airplane engines, superb medical imaging equipment and more—but the value of GE stock has declined over 80%. It's because goodness is not enough to guarantee success nor even survival.

What more is needed? The answer may be not just goodness of products, management and more but goodness of Public Relations. WHY should the public favor Dean, Sears, General Electric and other companies? Because of goodness in the RELATIONSHIP between the public and the company.

What the public cares about most may be summarized by the Spanish toast, "salud, dinero y amor" (health, money and love).
So what may be most advisable for corporate managers is to (a) HELP the public enjoy more health, money and love, and (b) COMMUNICATE to the public how you are helping to do this so the public will love you.

Saying "our milk will give you strong bones and healthy blood" may not be enough because the public already knows this and because other milk will give you bones and blood that are just as strong. So why say it?

But suppose you say: "Bone cancer and blood cancer kills millions of people so our company, with the help of our customers and employees, is spending MILLIONS every month to support anti-cancer research because we want with all our hearts to protect your family's life!" Will that give the public
a motivating reason to buy your milk or clothing or appliances?

Can your company refigure the annual donation budget so you give a million a month plus a million in unsold merchandise to support anti-cancer research at America's Memorial Sloan Kettering Cancer Center? Or even half a million a year to
Lymphoma Research Foundation to fund life-saving studies including some that now seem to be nearing success?

There may be wisdom in the Biblical advice: Give that ye may receive.