Verizon apologizes for throttling California firefighters' data
The wireless provider says 'a customer support mistake' led to some firefighters being charged double for internet access while battling raging wildfires. Critics cite the end of net neutrality.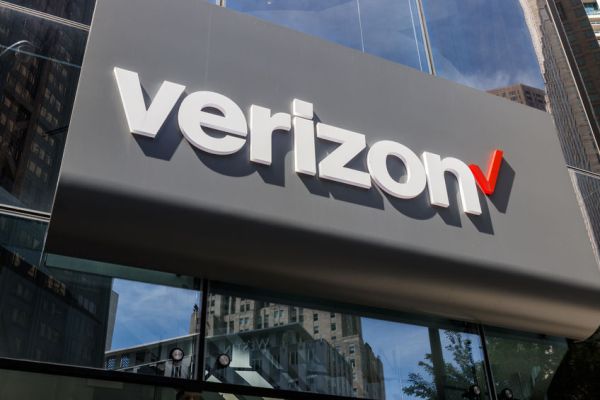 In combatting the unprecedented wildfires ravaging California this summer, firefighters have relied on mobile technology for support.
However, at least one fire department was forced to pay double when Verizon throttled its data.
In data throttling, mobile phone providers slow data-loading speeds once a customer has reached a monthly threshold, even under unlimited data plans—much like cutting the water pressure for a fire hose.
"County Fire has experienced throttling by its ISP, Verizon," Santa Clara County Fire Chief Anthony Bowden wrote in a declaration.

[…]

Santa Clara Fire paid Verizon for "unlimited" data but suffered from heavy throttling until the department paid Verizon more, according to Bowden's declaration and emails between the fire department and Verizon that were submitted as evidence.
The revelations are part of the ongoing legal battle over net neutrality—laws and regulations regarding how consumers should pay for internet access.
The data throttling affected advanced tools that the department usually deploys to manage resources and coordinate their efforts in the field.
Ars Technica continued:
The throttling recently affected "OES 5262," a fire department vehicle that is "deployed to large incidents as a command and control resource" and is used to "track, organize, and prioritize routing of resources from around the state and country to the sites where they are most needed," Bowden wrote.

"In the midst of our response to the Mendocino Complex Fire, County Fire discovered the data connection for OES 5262 was being throttled by Verizon, and data rates had been reduced to 1/200, or less, than the previous speeds," Bowden wrote. "These reduced speeds severely interfered with the OES 5262's ability to function effectively. My Information Technology staff communicated directly with Verizon via email about the throttling, requesting it be immediately lifted for public safety purposes."
However, Verizon did not immediately stop throttling the data upon the department's request.
Ars Technica reported:
"Verizon representatives confirmed the throttling, but rather than restoring us to an essential data transfer speed, they indicated that County Fire would have to switch to a new data plan at more than twice the cost, and they would only remove throttling after we contacted the Department that handles billing and switched to the new data plan," Bowden wrote.
After Ars Technica published its story, Verizon quickly apologized.
Ars Technica wrote:
In a statement to Ars three hours after this article was published, Verizon acknowledged that it shouldn't have continued throttling the fire department's data service after the department asked Verizon to lift the throttling restrictions.

"Regardless of the plan emergency responders choose, we have a practice to remove data speed restrictions when contacted in emergency situations," Verizon's statement said. "We have done that many times, including for emergency personnel responding to these tragic fires. In this situation, we should have lifted the speed restriction when our customer reached out to us. This was a customer support mistake. We are reviewing the situation and will fix any issues going forward."
Verizon asserted the move had nothing to do with net neutrality proceedings making their way through the courts.
Ars Technica reported:
"We made a mistake in how we communicated with our customer about the terms of its plan," Verizon said. "Like all customers, fire departments choose service plans that are best for them. This customer purchased a government contract plan for a high-speed wireless data allotment at a set monthly cost. Under this plan, users get an unlimited amount of data but speeds are reduced when they exceed their allotment until the next billing cycle."
However, the incident highlights for many the importance of a free and open internet.
Late Monday, attorneys general of 22 states and the District of Columbia filed a brief urging a US Appeals Court to reverse the Federal Communications Commission's rollback of Obama-era rules governing an open internet. The wave of support underscores the notion that while the net neutrality rules are gone, the push to bring them back isn't.
Some are livid that emergency workers have been hampered by data throttling:
It should be a crime to throttle data service for first responders. "Verizon imposed these limitations despite being informed that throttling was actively impeding County Fire's ability to provide crisis-response and essential emergency services." https://t.co/H70O0GbeIg

— Stephanie Moulton Sarkis PhD (@StephanieSarkis) August 22, 2018
Verizon, why would you throttle the fire department when they're saving the state: https://t.co/N8kGywFNf9

— Ken Yeung (@thekenyeung) August 21, 2018
Many see Verizon as a bad actor:
Someone should set a Verizon building on fire, and then the fire department should throttle their hoses until they are paid what they demandhttps://t.co/6NC8nh1nMJ

— Bhashkar Sharma (@BhashkarSharma) August 22, 2018
How about you don't throttle firefighters trying to save lives. Companies like you with no morals should be held accountable

— Jay (@biannualgiant) August 22, 2018
Others have called for net neutrality:
No, wireless carriers were still allowed to throttle prior to overturning the common carrier rules. What I am saying is we need more regulation around why ISPs can and can't do, not less. This is an example of why pushing for #NetNeutrality necessary.

— Cody Engel (@POTUS404) August 22, 2018
Some are highly agitated:
Yo VERIZON HOW DARE YOU THROTTLE OUR FIREFIGHTER DATA

— Shaezawn Barker (@Shae79415051) August 22, 2018
Others have demanded a response:
I want to know what @Verizon has to say. Are you going to throttle @fema @CDCgov or my local first responders? https://t.co/q7g9UpNr23

— Emily Troutman (@emilytroutman) August 22, 2018
Though Verizon did quickly apologize, social media users indicated that a standard crisis response effort wouldn't be enough.
And start the canned corporate apology in 3 – 2 – 1 @VerizonSupport @verizon https://t.co/4XYDJtj4c9

— Matt Opsahl (@matt_opsahl) August 22, 2018
What do you think of Verizon's crisis response efforts, PR Daily readers?
(Image via)
COMMENT