Viral snark over a Peloton ad, McDonald's enters 'chicken sandwich wars,' and Twitter launches data-privacy hub
Also: An eye on leery marketers as YouTube allows more violent content, PR pros struggle to connect strategies to revenue, thrifty video tactics, and more.
Good morning, PR pros:
Peloton's holiday commercial didn't invoke universally warm feelings, but instead was met with ridicule. The ad, in which a woman receives a Peloton bike as a gift and then documents her yearlong fitness journey, quickly drew snarky comments and video spoofs from Twitter users.
My husband would be getting divorce papers. This #peloton ad is ridiculous! Vlogging the whole thing and then having him watch as conformation she did work out is super cringey! https://t.co/xDAuXqJqre

— 🥺dory🐠🐠🐠 (@dory_derry) December 3, 2019
I really thought Christmas music before Christmas was the worst, then I saw a Peloton ad. pic.twitter.com/GwqwbVe7wH

— Sapiosexual -Bat- Jenkins (@ShallowPear) November 30, 2019
Nothing says "maybe you should lose a few pounds" like gifting your already rail thin life partner a Peloton pic.twitter.com/E2M9gFdD5A

— Siraj Hashmi (@SirajAHashmi) December 2, 2019
However, as one Twitter user pointed out, the backlash caused Peloton to trend and delivered additional video views and media coverage:
If you really think the "creepy" Peloton commercial is going to hurt their brand, you probably shouldn't be in marketing. I guarantee it'll increase sales. Millions in free press over the past two days. Peloton knows EXACTLY what it's doing.

— Peter Shankman (@petershankman) December 3, 2019
What do you think of the ad and the subsequent viral response? Share your thoughts under the #MorningScoop hashtag.
Here are today's top stories:
McDonald's enters the henhouse with chicken sandwich offerings
The fast-food chain has late entries for the "chicken sandwich wars," testing two new menu items in Houston and in Knoxville, Tennessee.
McDonald's U.S. franchise owners, part of the National Owners Association, said in July, prior to Popeyes sandwich being released that a new premium chicken sandwich should be the McDonald's top priority.

"A favorite, that our customers want, is a chicken sandwich. Unfortunately, they have to go to Chick-fil-A for it," the National Owners Association's board wrote in a July letter. "Yes, we have great Chicken Mcnuggets and our McChicken is a very good product. But we do not compete in the premium chicken sandwich category, either grilled or crispy."
Why it matters: Whether it's a new trend or a viral social media conversation, brand managers are constantly jumping on bandwagons to seize a ray of the spotlight for their organizations. However, as the battle between fast-food chains including Popeyes Louisiana Kitchen, Chick-fil-A, Wendy's and McDonald's show, the early bird gets the worm. If you see a potential trend or opportunity in the marketplace, take the risk (so long as it aligns with your organization's overall mission and brand image). If you fail, you can learn valuable lessons. If you succeed, you can have the next viral hit on your hands.
---
FROM THE EXPERTS
Storytelling is a hot trend as communicators look to break through the noise of a cluttered digital landscape.
However, not all tales are created equal. Just as reporters will trash long-winded, off-topic and boring pitches and press releases, consumers and other stakeholders can quickly click away from storytelling efforts that are more stuffy corporate-speak than a compelling narrative. Read PR pro Dorthy Crenshaw's tips for sidestepping common storytelling pitfalls here.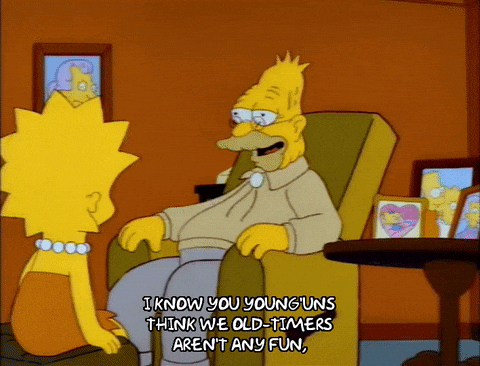 ---
MEASURED THOUGHTS
According to a recent survey from North Six Agency, many business leaders struggle to tie PR efforts to business outcomes.
When business leaders were asked how important it is to tie PR work to measurable business results, many said it was very important. However, when asked to say how PR has benefited their organizations currently, the respondents were less confident.
What are the business outcomes that leaders want PR to address? The survey offers these:
To learn more about how effective the PR industry has been over the past year, read the full report.
Twitter introduces data 'Privacy Center'
 The social media platform launched a hub to "provide more clarity around what [it's] doing to protect the information people share." It will house privacy and data-protection initiatives, announcements and products, along with security alerts.
Today we are updating our Terms and Privacy Policy and launching the Twitter Privacy Center. These updates are backed by an evolving privacy and data protection program intended to keep us accountable and your data safe.

Read more about it here: https://t.co/IykRanR61Q

— Twitter Safety (@TwitterSafety) December 2, 2019
In a blog post, Twitter wrote:
We believe companies should be accountable to the people that trust them with their personal information, and responsible not only to protect that information but to explain how they do it.
Why you should care: As more and more social media platforms and organizations of all stripes face criticism over consumers' privacy concerns—and as security breaches are becoming commonplace—it's crucial to be proactive in communicating data and privacy strategies that places your organization in a place that builds trust with consumers instead of weakening those relationships by seemingly ignoring the problem.
---
SOCIAL BUZZ
YouTube introduced a policy that enables content creators who upload gaming videos to include content containing violent acts within the games, without being automatically censored by age-restriction gates.
Though the policy change can increase YouTube influencers' video views, it doesn't necessarily mean that marketing partners will want to include advertisements on them, leading videos to potentially be demonetized. Though YouTube is still working on a solution to encourage brand managers to advertise on "edgier content," the contrast between organizations' ad policies and YouTube creators' content underlines the widening chasm between corporate content and what consumers increasingly are choosing to watch on social media platforms.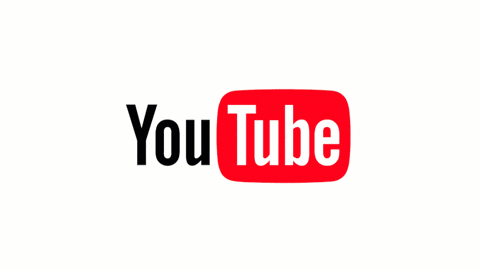 ---
WHAT YOU SAID
We asked for your biggest stumbling block when crafting outstanding video content in 2020, and 38% said you struggle with obtaining the right equipment and resources. Another 24% slog along without video experts on their teams, and the rest are grappling with budgetary challenges (21%) and finding enough time to create them (17%).
What is the biggest obstacle you face in creating high-quality video content for 2020?

— PR Daily (@PRDaily) December 2, 2019
Consider ways to create your own video studio, along with this article about DIY video studios on a budget. There are also budget-savvy video tips from Verizon Wireless and a guide to cheaply crafting excellent videos that can help you succeed with your content creation efforts despite limited resources.
---
SOUNDING BOARD
How do you view press releases' importance for 2020?
How do you anticipate press releases' importance in 2020?

Share your thoughts on the place for this traditional PR tactic and how you integrate them into your campaigns under #MorningScoop.

— PR Daily (@PRDaily) December 3, 2019
Share your thoughts on the place for this traditional PR tactic and how you're integrating them into your campaigns under the hashtag #MorningScoop.
PR Daily News Feed
Sign up to receive the latest articles from PR Daily directly in your inbox.
COMMENT