Wendy's drags McDonald's in breakfast rollout, key elements of public trust, and Barnes & Noble's Black History Month misfire
Also: Coors Light's valentine for pet lovers, messaging lessons from the SOTU, Google Maps' new look, and other stories.
Good morning, PR pros:
Coors Light is offering to make your Valentine's Day more special—and furry—by offering to cover up to $100 in pet adoption fees:
This Valentine's Day, trade-in your awkward date for a new best friend – and the adoption fees are on us! Between 2/4 – 2/21, simply text "COORS4K9" and your adoption receipt to 28130 and we'll cover $100 of your adoption fees. Terms and conditions: https://t.co/cTqWe23hwq pic.twitter.com/ifO86tVEvj

— Coors Light (@CoorsLight) February 5, 2020
It's hoping the initiative will encourage you to stay in with a six-pack as you snuggle your new best friend.
Here are today's top stories:
Wendy's announces breakfast by snarking at McDonald's
The fast-food chain heralded its breakfast lineup by inviting its chief competitor to spar under the golden arches. After McDonald's social media team refused to take the bait, Wendy's tweeted a savage response:
Yeah, we wouldn't wake up for your breakfast either. Don't worry, on 3/2 there will be something worth waking up for. #WendysBreakfast pic.twitter.com/zeh1gmX0A8

— Wendy's (@Wendys) February 4, 2020
Wendy's was just getting started: On Thursday, it tweeted a series of videos featuring McDonald's former corporate chef, Mike Haracz, crowing over Wendy's chicken biscuit sandwich and other breakfast items:
#WendysBreakfast is coming on 3/2. This is former McDonald's Chef @Mike_Haracz. He's about to learn why we're stacking bacon six strips high on the Breakfast Baconator. What's good, Mike? pic.twitter.com/pcxbW4BHMS

— Wendy's (@Wendys) February 5, 2020
Maybe you've had a chicken biscuit, but you've never had anything that matches the Honey Butter Chicken Biscuit. Hey Mike, sup? pic.twitter.com/EGDJpwCfBc

— Wendy's (@Wendys) February 5, 2020
No more doubts, no more hesitations, Frosty-ccino is the thing you've been missing in your morning. Pretty sure our boy Mike can't wait for this one. pic.twitter.com/9neoivhSqy

— Wendy's (@Wendys) February 5, 2020
Boom! Aced the test, didn't even study. Shout out to former McDonald's Chef @Mike_Haracz for joining the #WendysBreakfast party. pic.twitter.com/6ZXfekD0QG

— Wendy's (@Wendys) February 5, 2020
In case the videos weren't enough Wendy's took a parting shot at McDonald's:
Guess they're gonna make us pull forward and wait. https://t.co/EleoHz8kni

— Wendy's (@Wendys) February 5, 2020
Haracz tweeted this response:
— Chef Mike Haracz 🔜 #C2E2 (@Mike_Haracz) February 5, 2020
Why it matters: Wendy's social media team is well known for its sass, and brand managers often jump into the conversation to grab a few minutes in the limelight. When Wendy's threw down the gauntlet, social media managers for GameStop, Bud Light, Uno, Lipton Tea and more chimed in, calling more attention to Wendy's tweet and boosting interest days before the big reveal with Haracz. The move was a bold and funny way to build hype before a product launch, and it illustrates a way to build brand buzz outside of press releases and stiff branded videos.
---
MEASURED THOUGHTS
When it comes to building your reputation, is it more important to exhibit competence or ethics? Can yours be a company that is really good at what it does and still hold public trust without also touting ethical behavior on the environment, employment and comensation and other issues?
The Edelman Trust Barometer for 2020 says ethics is three times more important than competence when it comes to building trust. Here's how they graph it:
To learn more, see the full report.
Barnes & Noble backtracks on Black History Month designs
The bookseller recently suffered backlash for announcing a project called "Diverse Editions," meant to "raise awareness and discussion during Black History Month." The effort, done in partnership with Penguin Random House, used artificial intelligence to comb through 100 books that didn't mention characters' race. Artists then created limited-edition covers for "Moby Dick," "The Secret Garden," "Romeo & Juliet" and other novels that depicted the characters as people of color.
Each book received five different covers depicting ethnically diverse characters. The covers for "The Wonderful Wizard of Oz," for instance, included one featuring an Asian Dorothy with a pink dress, as well as black and Native American versions of the character. Barnes & Noble planned to promote the redesigned books at one of its biggest stores, on New York City's Fifth Avenue, and at a panel session on diversity Wednesday evening.
Consumers and authors criticized the campaign, with some accusing Barnes & Noble of "literary blackface" and others asking why African American writers' works weren't being promoted instead:
Or

Here's a thought

Promote books by authors of color.

Just a thought. https://t.co/CcAOUocTbD

— Angie Thomas (@angiecthomas) February 5, 2020
Barnes & Noble issued a statement that said it "acknowledge[d] the voices who have expressed concerns" and would suspend the editions:
The Diverse Editions event at our @BNFifthAvenue location originally scheduled for this evening has been cancelled. Please see our statement: pic.twitter.com/jGquff9MyM

— Barnes & Noble (@BNBuzz) February 5, 2020
Why you should care: If your PR or marketing team lacks diversity, include the opinons of other employees in your workforce who have different backgrounds. They can help point out potential pitfalls with both diversity-focused campaigns as well as campaign messages that target a multicultural audience. When you misstep, admit it. Many are continuing to criticize Barnes & Noble for its lack of an apology.
---
FROM THE EXPERTS
What messaging lessons can PR pros and marketers take from what has been a busy week in the news? PR Daily editor Ted Kitterman offers some takeaways from the Super Bowl, Iowa Caucus and the State of the Union address.
Read on to learn why getting your message out there will require you to be more nimble than ever before.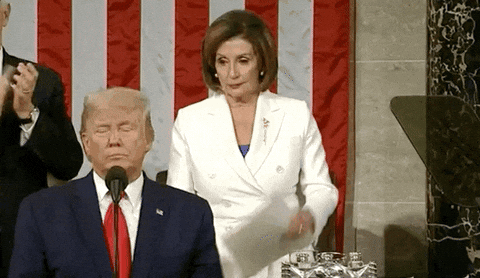 ---
TAKE OUR SURVEY
We've launched a readership survey to learn more about our audience, and we want to hear from you.
Please take five minutes to let us know about your content preferences and needs, and we will enter you in a drawing to win one of three $100 Visa gift cards.
Readers who complete the survey will also get a discount code to receive $150 off a Ragan conference in 2020.
Google Maps gets a new look for its 15th birthday
Google introduced a new icon for its app, along with "contribute," "saved" and "updates" tabs, all meant to tailor recommendations and information to the user and encourage sharing through reviews, photos and more.
Why it's important: If you haven't included Google Maps in your social media and digital marketing strategies, it's time to start. Google has expanded its "Local Guides" program, which means consumers are incentivized through gamification to talk about your business. Google Maps also gathers all of your location's information within the app for easy access, which can simplify and streamline your marketing efforts.
---
WHAT YOU SAID
 We asked you to weigh in about brand managers' taking a stand on social issues.  Does it feel authentic, or does it come across as pandering? When is the right time to take a stand?
Most voters said it depends on the brand and the stand being taken:
One theme from this year's Super Bowl ads sticks out: Brands are taking on social issues and causes. How do you feel about brands who take a stand? Share your thoughts with the hashtag #MorningScoop.

— PR Daily (@PRDaily) February 5, 2020
However, many were ready to share their more complex thoughts.
Some see such posturing as mere navel gazing:
"Taking on"… or opportunistically appropriating?

— Joel Schwartzberg (@TheJoelTruth) February 5, 2020
Others think that if a brand can find a cause that aligns with core values or principles, it could be a big win for everyone:
If brand values truly align with the social issue, I'm okay with it. There has to be a direct connection, though. Otherwise… pic.twitter.com/6zI4Ip23JZ

— Matt Falso (@mfalso02) February 5, 2020
It has to align with core values – that's the point of brand. If you don't stand up for the issues/principles on which a business is founded your brand isn't what you claim it is.

— LYNDON [THINK DIFFERENTLY] JOHNSON (@THINK_Lyndon) February 5, 2020
The cause should match the brand and its inevitable they will lose customers who don't agree. Overall, I think it will strengthen the brand's relationships with customers who care about the cause and draw in new customers as well. #morningscoop #crecommpr

— L. Lewis (@Miss_Elles) February 5, 2020
However, everyone is adamant that an organization can't just pick a cause and expect its stand to resonate with an audience. Having core values is more than a messaging campaign.
---
SOUNDING BOARD
How important is it for PR pros to have a personal brand? What do you want to be known for in the industry and by your colleagues?
How important is it for PR pros to have their own personal brand? Share your thoughts with our hashtag #MorningScoop.

— PR Daily (@PRDaily) February 6, 2020
Share your thoughts with our hashtag #MorningScoop.
PR Daily News Feed
Sign up to receive the latest articles from PR Daily directly in your inbox.
COMMENT