WeWork cuts 2,400 jobs, Victoria's Secret ends fashion show, and YouTube courts brand managers favoring 'edgier' content
Also: Google spreadsheet shows stark agency-pay imbalances, lessons from Life is Good's 25th anniversary campaign, top pages on LinkedIn, and more.
Good morning, PR pros:
A Google spreadsheet containing agency practitioners' titles and salaries is spreading online, as first was reported by Adweek's AgencySpy. The spreadsheet, which has nearly 3,000 entries at time of publication, also contains each practitioner's gender, race, location, sexual orientation, and years of professional experience. A glance through the numbers shows sometimes glaring salary discrepancies with regard to race and gender.
… A white, male freelance creative director in New York with 28 years of experience reported a salary of $300,000. A Latino man with the same job description in New Jersey and 25 years of experience said he made $95,000.
What are your reactions to reported salaries on the spreadsheet? Share your thoughts under the #MorningScoop hashtag.
Here are today's top stories:
WeWork lays off 2,400 employees
The beleaguered startup cut almost 20% of its workforce on Thursday. Rumors of the impending job cuts have been circulating, with The New York Times recently reporting that WeWork could lay off up to 4,000 employees.
"As part of our renewed focus on the core WeWork business, and as we have previously shared with employees, the company is making necessary layoffs to create a more efficient organization," a WeWork spokesperson told Forbes. "The process began weeks ago in regions around the world and continued this week in the U.S."
Reports have also been circulating about the startup's employees and contractors, who voiced anger that WeWork's co-founder and former chief, Adam Neumann, received a nearly $2 billion payout while they're scrambling to find new jobs or are being pressured to contract with other organizations.
… Few are being hit harder than the support staff who made that happen. Staff who were paid as little as $24,000 a year in New York while WeWork's co-founder walked away with $1.7bn.

"We are the lifeblood of WeWork. I feel as if we were sold off with no thought or understanding," said one maintenance worker now facing an uncertain future.
Why it matters: Employee communications are crucial during times of change and crisis, but carefully crafted statements won't make up for actions that are at odds with your words. Though WeWork is adamant that employees know about the "necessary layoffs," the amount given to Neumann makes the statements seem far less sincere. Here's an example of what critics are saying about the recent layoffs:
Adam Neumann made more than $700,000 for each and every person getting fired from WeWork todayhttps://t.co/XL8gXPFbwD

— tc (@chillmage) November 21, 2019
---
FROM OUR EXPERTS
The clothing company Life is Good has built a brand identity around optimism and the remarkable story of its founders. To celebrate its 25th anniversary, the company went on a media blitz to push out its brand message.
PR Daily Editor Ted Kitterman caught up with the company's VP of marketing, Katie Lyon, to explore what lessons she has learned from the multifaceted campaign.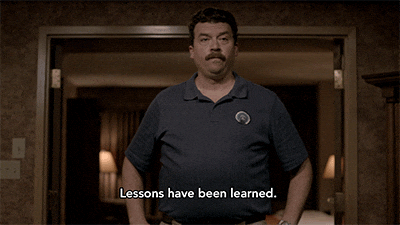 ---
MEASURED THOUGHTS
LinkedIn has shared its annual rundown of the top 10 pages on its platform as nominated and voted on by users.
LinkedIn has become an increasingly important social media platform for recruiting talent, building brand voice and thought leadership, and cultivating professional networks.
 Check out the full list of winners with LinkedIn's tips from each one's success.
 Victoria's Secret axes its fashion show
Say goodbye to Victoria's Secret "angels": The fashion brand's parent company, L Brands, announced that the annual show is over. The official statement to reporters and stakeholders is that Victoria's Secret messaging must "evolve."
On Thursday, The Cut reported:
"We think it's important to evolve the messaging of Victoria's Secret," L Brands CFO Stuart Burgdoerfer said today. "We will be communicating to customers but nothing similar in magnitude to the fashion show. We will communicate to customers through lots of vehicles including social media and other channels."
However, 2018's fashion show garnered 3.3 million viewers—half the amount that watched its 2016 event. L Brands' former chief marketing officer, Ed Razek, stepped down following a Vogue interview in which he said that transsexual models weren't consumers' "fantasy." The remarks received widespread backlash, even after Razek apologized.
Why it matters: The apparel company's about about-face is less about "evolving" its brand and more about cleaning up its brand image. Many organizations are struggling to attract and retain consumers—especially Generation Z consumers who want the organizations they purchase from to align with their own values. This is especially relevant for the fashion industry, which has faced several crises over blackface and more. Making sure your brand image is inclusive is no longer a luxury.
---
SOCIAL BUZZ
In a blog post and accompanying video, YouTube's chief executive officer, Susan Wojcicki, said her team is searching for marketing partners who are "interested in edgier content" to provide ad opportunities for more adult-oriented YouTube videos. She also addressed content creator burnout: "In particular, I've heard some creators say they feel like they can't take a break from filming because they're concerned their channel will suffer," Wojcicki said.
Creators are the ❤ of @YouTube. Just posted my quarterly letter to creators (https://t.co/jw3HNp1wj6) to wrap up 2019 and share progress on our top priorities. https://t.co/UHBXORIxJG

— Susan Wojcicki (@SusanWojcicki) November 21, 2019
The announcements are aimed at providing incentives for YouTube influencers to continue creating content. Without their videos attracting millions of views, brand managers wouldn't have as many opportunities to reach sometimes elusive consumers—and YouTube wouldn't be able to continue with its business model.
For marketers, it also highlights the growing change in aligning with content and personalities that might not, at first glance, fit your brand voice.
---
WHAT YOU SAID
We asked where you're increasing your focus and budget in 2020, and 42% of you said you're boosting your organization's newsroom. Thirty-one percent said you're aiming to introduce measurement tools and dashboards to help you evaluate and harness data, and 27% said influencer partnerships are a top priority.
Where are you increasing your focus (and budget) in the year to come?

Share your insights under the #MorningScoop hashtag. We want to hear your thoughts!

— PR Daily (@PRDaily) November 21, 2019
---
SOUNDING BOARD
As we roll into the weekend—followed by Thanksgiving next week—what's your attitude toward looming projects and having to work on your "days off"?
As we roll into the weekend (and after, a holiday week), what's your attitude toward projects on your days off?

Share your thoughts with us under the hashtag #MorningScoop–and have a great weekend.

— PR Daily (@PRDaily) November 22, 2019
Weigh in and share your thoughts under the hashtag #MorningScoop. Have a great Friday.
PR Daily News Feed
Sign up to receive the latest articles from PR Daily directly in your inbox.
COMMENT
2 Responses to "WeWork cuts 2,400 jobs, Victoria's Secret ends fashion show, and YouTube courts brand managers favoring 'edgier' content"
Ronald N. Levy

says:

There's good news in the bad news. The good news is that management can now tell surviving employees: "We are the BEST. We're in the major leagues where it has always been true that some must go but the very best remain and advance."

This truth can be used to increase approval from prospective customers, landlords, employees and investors. Importantly, survival of the fittest IS a truth that increases the appeal of working with and for this company.

Factual Message: We are winners! We have the plans and people to win even more in the future, and we invite you to join us if you are also a winner and if winning is as important to you as it is to us. In Spanish: Vencercmos!

Ronald N. Levy

says:

Venceremos! (with an "e")