WeWork IPO debacle dings JP Morgan, Nike's digital strategy pays dividends, and CEOs who speak out get a reputation boost
Also: Juul seeks fresh start with new CEO, Fiat Chrysler mum on emissions scandal, Comscore takes hit over SEC settlement, and PR pros sound off about the press release.
Good morning PR pros:
Juul is hoping to get a fresh start with a new CEO after escalating crises led to enquiries and public recrimination.
Vaping has come under increased scrutiny in light of nine vaping-related deaths nationwide, and critics say Juul's marketing wrongly depicts its products as a safe alternative to cigarettes.
Will a leadership change make a big difference? The beleaguered company certainly needs a new strategy as previous efforts have met with regulation and failure, including the banning of e-cigarettes in India.
When sharing news about a leadership change, how can communicators frame the move to preserve trust and bolster stakeholder confidence?
Here are today's top stories:
JP Morgan ensnared in WeWork's failed IPO
Reports have surfaced that the bank did not fully vet the finances of WeWork's founder, Adam Neumann, who was using money raised for the company on personal expenses and investments.
The complex tangle of Neumann's holdings eventually brought down the company's IPO—and though JP Morgan has tried to get the deal back on track, the debacle has dinged its reputation.
As The New York Times put it: "JPMorgan might have thought it would have lost big fees if it had abandoned WeWork, but it lost something more valuable — a small part of its reputation — by sticking with it."
What you should know: Protecting your organization's reputation means being involved in every aspect of your business, including vetting and considering partners and clients. Wall Street banks might never learn that some prizes aren't worth the cost, but other organizations can learn from their example. Learn to manage your risks, and don't rely on regulators to sort out any ethical dilemma on the other side.
Related reading:
---
MEASURED THOUGHTS
Communicators who have prompted their CEOs to speak out on important issues report a positive impact on their organizations, according to a study from Weber Shandwick.
However, it's important to pick your issues carefully and stick to topics that have relevance for your organization's mission and goals. Think about what your stakeholders will care about, and use that to guide your message.
Fiat Chrysler manager faces emissions-tampering charges
The car company appears to be hanging the conspiracy to rig its diesel vehicles to beat emissions tests on a manager named Emanuele Palma and other co-conspirators. However, the company is keeping quiet about the details as its case continues through the courts.
The company has already settled with the federal government and the State of California, as these latest charges dig into individual malfeasance by company officials.
Why it matters: Employees are representatives of your company, and in a crisis you might face bad headlines long after your organization settles its legal case. For Fiat Chrysler and other companies that face reputational crises, it's essential to aggressively reframe your values and brand for the public.
Could an aggressive environmental campaign help the automaker? It would at least give reporters something else to write about when covering the next moves in the legal case.
Related reading:
---
TACTICALLY SPEAKING
Nike reported big wins with its digital strategy, directly engaging consumers and developing  relationships.
The strong first quarter of fiscal 2020 is a sign that the "Consumer Direct Offense" strategy Nike (NKE) announced in June 2017 is generating returns for the company. Nike has traditionally sold most of its products through brick-and-mortar retailers, but this new strategy prioritized speeding up innovation, producing and getting products to consumers faster and selling to and engaging with consumers more directly through digital channels. The August quarter is also typically Nike's strongest, thanks to back-to-school shopping.
The figures also suggest that the company's more controversial moves, like embracing former NFL star and current activist Colin Kaepernick, have at least been a net positive for the brand.
How can you bypass gatekeepers to directly engage your customer base? There could be a significant advantage for companies who can engage an audience on their own.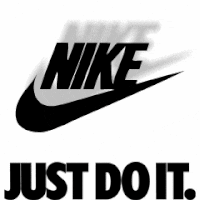 ---
HOW WE DID IT
Take lessons in how to engage your audience online from the winning tactics used by Geoff Curtis and his team to help destigmatize living with a rare disease. The piece is part of our series on success in the PR field, a partnership with the Institute for Public Relations.
A big thank you to @GlobalGenes for another fantastic Rare Patient Advocacy Summit last week in San Diego. Our team appreciated the opportunity to meet with so many #raredisease advocates who shared what #RAREis means to them. #2019GGSummit #CareAboutRare pic.twitter.com/4H7ZQpbf4Z

— Horizon (@HorizonNews) September 24, 2019
Data analytics firm Comscore settles with SEC
A top U.S. data analytics company has settled with the SEC over claims it inflated earnings and lied to investors.
As the Los Angeles Times noted, that $50 million in revenue never existed but helped the company "beat Wall Street analysts' sales estimates for seven quarters," artificially inflating Comscore's value. The SEC also found that "Comscore and Matta made false and misleading public disclosures regarding the company's customer base and flagship product," namely by misrepresenting its number of customers as increasing rather than decreasing, "and that Matta lied to Comscore's internal accountants and external audit firm" as part of an effort to cover it up.
Why it matters: Comscore's business measures web traffic to publishers, which is then used to value their brands and sell advertising. However, many publishers have accused Comscore of fudging the numbers and offering better results to clients who paid more. These SEC allegations will do nothing to assuage the company's critics—and though the company can settle without admitting wrongdoing, the public will have serious doubts about the accuracy of its information.
Related Reading:
---
WHAT YOU SAID
Just how important is the press release for your job? Many of you still write them as a part of what you do, but many communicators say they rarely use them.
Only 4% report that writing a press release is the biggest part of their job.
How important is the press release for your efforts? Share your thoughts wit the hashtag #MorningScoop.

— PR Daily (@PRDaily) September 24, 2019
Does this align with how you see the future of the PR industry, PR pros?
---
SOUNDING BOARD
In its recent report, the Arthur Page Society found that communicators had the most room to grow in adopting "CommTech" or new tools that can help practitioners understand, map and reach their audiences.
Are you planning to adopt new technology in the coming year? Tell us about your planned investment with the hashtag #MorningScoop.

— PR Daily (@PRDaily) September 25, 2019
Is new technology part of your plan for next year? Share your thoughts with the hashtag #MorningScoop.
PR Daily News Feed
Sign up to receive the latest articles from PR Daily directly in your inbox.
COMMENT