What is the best time to post social media?
Different platforms have different user patterns. See this guide for the peak engagement hours for each of the major social media outlets.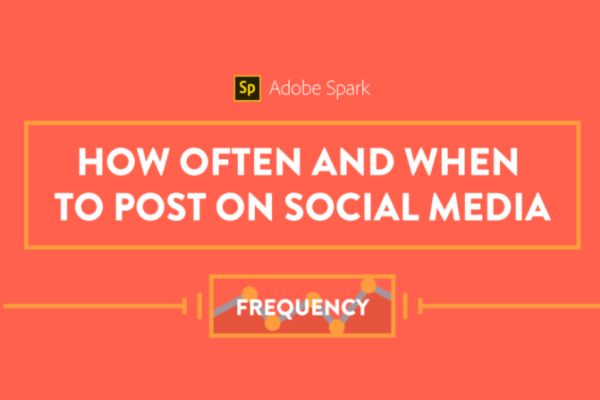 When and how often you post can often be as important as what you post.
Of course, great content will shine through no matter when you post it, but let's be honest—few brands are peddling winners every time they hit their channels. How can you make the most of your posts by pushing them at strategic times?
Different audiences will respond at different times to a wide variety types of content, and audiences will also differ in the number of posts they'll tolerate in a given day, week or month. Until you know your audience, you will probably want to stick to a baseline and watch your engagement metrics closely.
If you're just launching your social presence, this may be a good jumping-off point:
Twitter: 3 posts per day, primarily after noon
Facebook: 6­–11 posts per week, focused between noon and 1 p.m.
Instagram: 1 photo per day, and don't be afraid to post in the early morning
Pinterest: 4–10 per day, focused in the early afternoon and evening
Do these guidelines have to be prescriptive? Absolutely not.
After all, if everyone posted at these times, no one's content would ever surface let along go viral. A savvy communicator will spend the first few months experimenting with different types of content at different times and adjust as he or she goes along. Collect your data, analyze it and refine your strategy from there.
For more on frequency and timing, check out the Adobe Spark infographic below:

COMMENT