Why during this crisis, the business of business is much more than 'business'
Here's how you should be thinking about your role in your community and the wider business ecosystem during this period of turmoil and pain for so many around the world.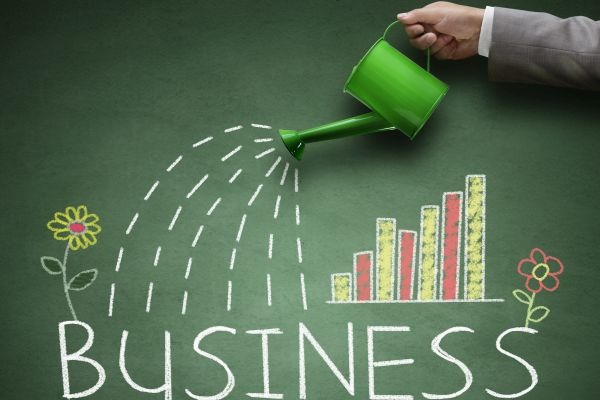 Many are familiar with Milton Friedman's economic theory that "there is one and only one social responsibility of business — to use its resources and engage in activities designed to increase its profits so long as it stays within the rules of the game."
But when you look at today's business pages, filled with stories of small businesses struggling, employers challenged with managing their workforce, and people worrying about paying bills and rent, you can't help but wonder whether Friedman's theory misses something bigger.
What the COVID-19 outbreak has done is throw the answer into sharp relief: The overarching responsibility businesses have is to their people—because ultimately isn't that what a business is, a collection of individuals?
For years, businesses have been slowly adapting to the macro issues of income inequality, an absence of social safety nets, the fear of technology-driven income insecurity and climate change-driven displacement, much of which was underlined by executives from the Business Roundtable last year.
The outbreak has accelerated this sentiment, and business leaders across the world are having to make agonizing decisions every day in order to do the right thing during this global crisis.
It all comes down to the question of purpose. When a company is writing their annual report, defining their media relations and advertising strategy—or even defining their brand—three questions must be answered:
What do we do?
How do we do it differently?
Why do we do it?
"Profit" cannot be the answer to any of these questions—and this needs to trickle down to all business communications beginning now.
At a time of economic uncertainty, reputation is the most valuable currency businesses have. Therefore, clarity and cadence are the two watch words here, making sure all stakeholders are kept informed in real time, across multiple channels, which not only enhances transparency but also promotes a dialogue to allow all stakeholders to have faith in the businesses they put their trust in.
It's worth noting that what happens within businesses around the COVID-19 outbreak affects everyone in the communities around them. Businesses should do their best to make sure their actions do not negatively affect members of the community, but this can also be a time to enhance relationships with the local communities.
This could include providing resources such as food, cleaning supplies or other consumer staples, as well as providing information to the local media about business operations, such as temporary working arrangements—all while acting with empathy, sensitivity and understanding.
Without doubt, there are going to be tough decisions that need to be made over the coming weeks.
The businesses that succeed through these next few months will be the ones that put their people first, make sure what they do matches what they say, promote openness and respect, and prioritize employees, customers and society. This might mean a short-term sacrifice of some of the core tenants of capitalism and Friedman's theory of advancing profits above all else.
The pandemic has shown us in real-time how businesses need to be a force for good in order to secure longevity in global economies. Driving this change necessarily requires a human-first approach, recognizing that clarity in communication to people, employees and customers is a fundamental tenant of building trust in businesses and their leaders.
Benjamin Thiele-Long is a director at international communications consultancy Cognito.
COMMENT
One Response to "Why during this crisis, the business of business is much more than 'business'"
Hi! It's not just the demand or the needs of end-users, but also the new technologies that the business needs to cope with. We live in a technological society, and therefore you should always be aware of all technological developments.