Why you should focus on connection over content
During the current crisis, messages that build relationships with consumers will go the farthest. Here are some tips on how to prioritize service and empathy on social media.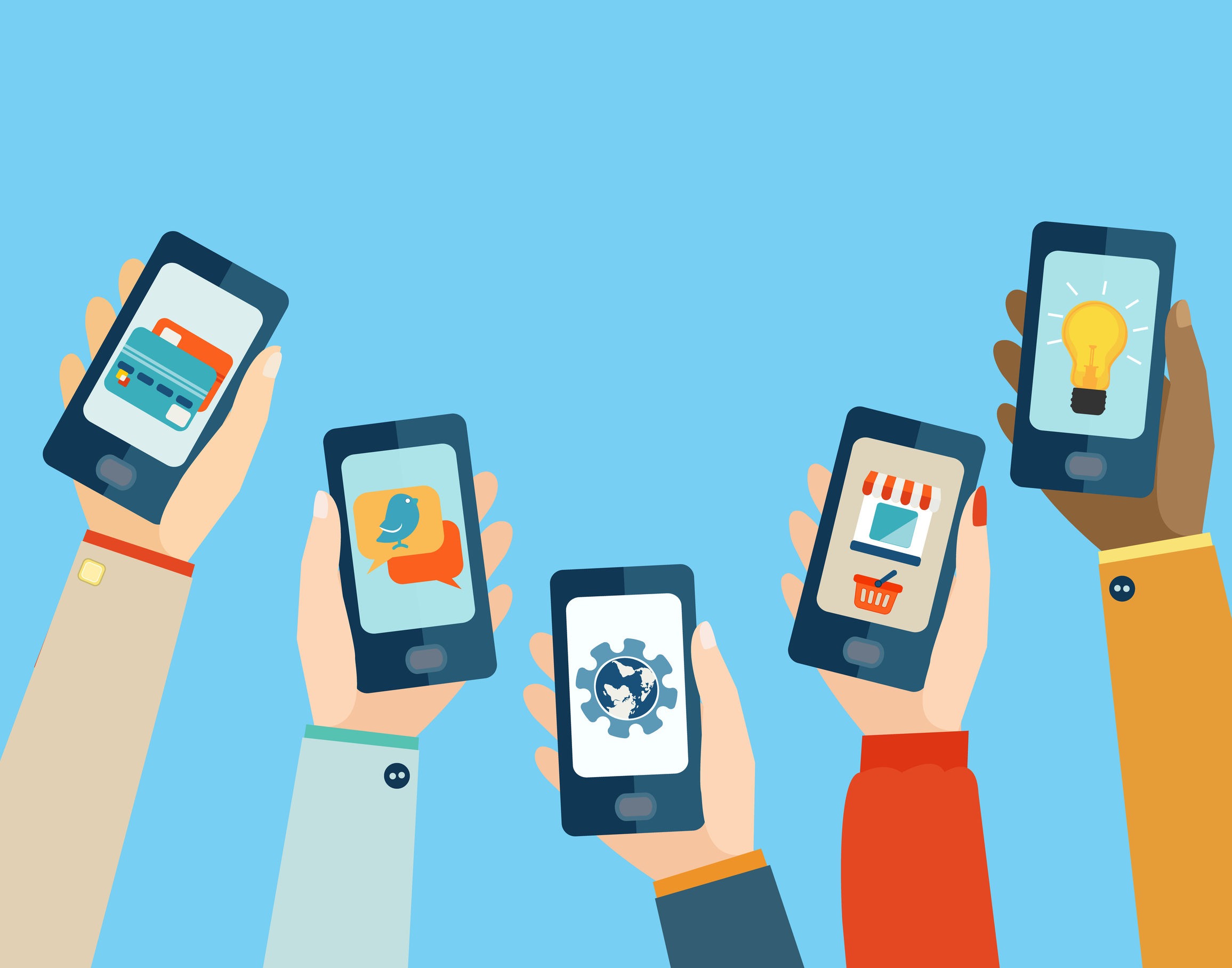 How should you adjust your social media strategy during COVID-19?
Your channels are key opportunities to engage internal teams and push key messages to stakeholders. You can build community and keep your organization top-of-mind, but you must take care.
The wrong tone will do more harm than good.
We caught up with Dina Rezvanipour, founder and president of 3d Public Relations & Marketing, to get her takeaways for how to use social media during the current crisis.
Here are some of her takeaways:
PR Daily: How can social media help engage remote workers?
Rezvanipour: Scheduling a daily video call with your team, which you can do through videoconferencing platforms like Zoom or Google Hangout, engages employees, boosts synergy and communication among team members and provides people with a bit of normalcy during these unprecedented times.
Giving employees a team discussion to look forward to lends stability and structure to their daily schedules—and more importantly—allows them to connect virtually with other humans while isolated. This is especially important for employees who are self-isolating by themselves.  If your company is active on social media, I'd also recommend creating a social content calendar that lists out and delegates content to specific team members, whether it be a blog post, contributing article or a story on Instagram.
Creating content like this is a win-win, as it not only boosts employee engagement but also grows trust and recognition among your brand community.
PR Daily:   What are some tactics for using social to replace planned in-person events/activations?
Rezvanipour: As an events-focused PR firm, my company has had to grapple with the loss of in-person events and activations as a key vertical for our business.
With that being said, this is a great time to get creative and rework your current strategies to be social media focused. There are a lot of great social platforms to take advantage of at the moment, such as the Houseparty app, which allows you to set up games or quizzes and can offer a fun way for brands to connect with their customer base and host a game night.
Aside from these platforms, hosting an IG Live is a fantastic method for brands to engage in real-time with their community. Before beginning the planning process for a digital event, you should run polls to gather information like when most of your following is online and what topics they'd be interested in tuning in for. Leading up to the event, I'd also recommend amplifying the event on social channels as a reminder for audiences, especially now that these platforms are being flooded with content and experiencing a large uptick in activity.
PR Daily: What channels and tactics are your best bet in the current media climate?
Rezvanipour: Social media can be part of a brand's solution during this time, especially for industries that have been hard hit by the crisis.
Why? Because platforms like Instagram, TikTok and Facebook are free! These social media giants have democratized the playing field of marketing, so it's important to take advantage of it if you are in a financially tough situation right now.
I tell clients to use this as an opportunity to create a relationship with customers by giving them an inside look at the team and the inner workings of the business. Use platforms like Instagram to do IG takeovers with your team where customers have the ability to ask questions in real-time and engage in conversations with the brand directly. Always remember: Authenticity, consumer-brand trust and genuine relationship-building are your biggest assets when using social media as a means to market yourself.
PR Daily: Are you seeing an uptick in planned livestreams? Any tips for brands looking to add this tactic?
Rezvanipour: Although hosting livestreams is a great way to connect with your clients/customer base, IG Live is currently being overused to a degree that makes it difficult to stand out as a brand. If you'd like to pierce through the noise, I'd recommend choosing a different platform like Zoom, Facebook Live or YouTube, which are still being used, but aren't as crowded.
PR Daily: What mistakes should brand managers be sure to avoid during COVID-19?
Rezvanipour: Avoid pushing for sales and focus your energy instead on how you can give back to your community. For example, beauty brands can pivot to developing sanitizers and deliver them to local hospitals. A fashion brand could create hospital gowns and face masks for local hospitals, as well.
Carefully vet any and all marketing strategies to ensure that they don't come off as opportunistic or tone-deaf. The safest way to ensure something is suitable to run is by hearing from a diverse group of people, those with differing backgrounds and opinions.
In times of crisis, consumers take note of brand behavior and which companies are joining in on the conversation and doing their part. This is a time to be vocal, engaged and community oriented.
You don't want to be the company that sat this one out.
PR Daily: What channels are working for comms pros looking to share information about the virus?
Rezvanipour: Circulating a company newsletter is an effective way to reach your customer base and share with them what's happening and how you are continuing to keep them safe.
I'd also recommend that brands begin regularly blogging if they don't already have a section for this on their site. Blogs allow you to share important information while also helping to establish a reputation as a thought leader within your industry. 
PR Daily: Do you recommend scaling back on social media posting right now? What tone should brand managers attempt to use?
Rezvanipour: This is the time to be on social media, especially since everyone is at home indefinitely with unlimited time to scroll through their phones.
With that being said, connection trumps content in times like these. Focus on what your community needs, whether it's words of wisdom, tips on at-home treatments or the best books and podcasts to read and listen to while at home. Sharing content that will generate a meaningful relationship and connection between brand and consumer will pay dividends in the end.
COMMENT
3 Responses to "Why you should focus on connection over content"
Ronald N. Levy

says:

The bright PR expert interviewed here suggests that you "give back to your community." Other PR experts no less bright might counsel don't give back but get MORE.

If you got what you have honestly, you have no moral obligation to the public to give it back. But consider your moral obligation to the management that is paying you, is that obligation to try getting more or to give away some of what you have?

Your employees–do they deserve that in return for their hard work and loyalty the company should try to pay them as well as possible rather than giving back to a public that doesn't do as much for the company?

Your investors—should you at least give them a chance to vote on it before you give back to the public instead of trying to get more?

Look, think about your own family. Does your family deserve that you should try to do what you were hired for instead of your giving back?

Someone once advertised "Give until it hurts," so should it hurt you—as it could hurt your management, employees and stockholders—to give what many others at your company have worked hard to get?

There is certainly a time to give willingly and give a LOT. Like poor Saudi Arabia is in a price war that is costing Russia hundreds of billions (hundreds of BILLIONS) but Russia doesn't march into Saudi Arabia—or foment a make-believe revolution as America did in Chile and Columbia—because Russia knows that America might intervene to protect the Saudis.

Since many American citizens and legislators might favor such a intervention but others might be strongly against it and even threaten another impeachment, could it be a good idea for the Saudi royal family to spend a ton of money—even a billion or several billion—on anti-Covid-19 research at Memorial Sloan Ketterng Cancer Center so America should LOVE the Saudis for helping to protect our lives?

That's a good way to give. Don't just give back but give so you GET something for it. A Saudi university's cancer doctors have already begun world-class research–published in our medical journals–that could help conquer Covid-19.

By giving to protect OUR lives against Covid-19, the Saudis could protect their OWN lives against a Russian or Iranian intervention that could end the lives of Saudi's royal family. Better than "give until it hurts," a good motto for Saudis and many companies is "give until you are safer!"

PR wisdom is that the American public cherishes those who protect us and the public protects our protectors so their protection of us will continue.

Saudi Arabia already has marvelous American PR firms, some of the most brilliant PR executives who ever lived. Almost surely the PR savants must be counseling "give and ye shall receive" but royalty may feel "above" needing to take the advice they pay for.

Marshall McLuhan's "The medium is the message" is today's "Connection is content". Other than live video meetings, content provides the conduit for connection. And that content better be relevant to circumstances and meaningful to recipients. I'm skeptical of the power of connection without content.
Ted Kitterman

says:

Isn't the power of content the ability to make a connection, though? I think there is also a danger of creating content just for the sake of having something to say. Important to know the purpose of the message first.