15 superb blogs and websites for PR pros to follow
Keeping on top of industry trends and best practices can be draining, unless you focus your attention on the best information sources. Here's a list of hubs worth your valuable time.
This article originally appeared on PR Daily in December of 2017. Staying apprised of industry trends can seem daunting.
Consider this: What's on your to-do list today?
Measuring the performance of your latest campaign?
Writing and customizing pitches?
Updating your media lists?
Repurposing content?
With so much to do, how are we supposed to keep up on the best work being done by colleagues (and competitors)?
Below are the sharpest writing, latest best practices and key examples of what's going on in PR today. Here are the top blogs and websites every PR pro should know: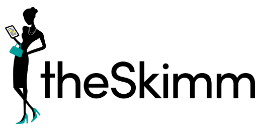 The Skimm This one's all about the newsletter.
Once a week you get straightforward, factual blurbs about wide-ranging topics. Think of The Skimm as the Cliff's Notes for important stuff happening in the world. You'll get timely takes on every topic, including the latest sexual harassment allegations, the NBA finals, and explanations of whatever new acronym is popping up in social media. @theskimm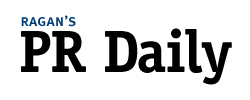 Ragan's PR Daily Ragan's PR Daily is an industry hub with everything that modern PR pros need to keep their job skills current. Content runs the gamut of how-tos, videos, e-books, career development and think pieces.
Bonus: Ragan also hosts the popular #RaganChat on Twitter, various writing summits, webinars and industry awards. @PRDaily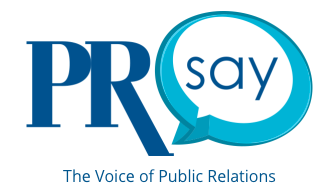 PRSay PRSay is the blog of the largest U.S. organization of public relations professionals. PRSay's goal is to provide thought leadership and professional development to those looking to succeed in the industry. It's the go-to for anyone looking for a proven path to PR success. @prsa

L2inc L2inc Daily Insights covers the PR industry with an emphasis on brands and how they're competing in the market. Now that China's consumer market is growing, there are also posts that cover Chinese trends and consumer technology innovations. The site shines when it compares campaigns, assessing successes and failures through the lens of data analytics. The sassy editorial tone and well-researched reporting make this blog an essential read. @L2_Digital
PR Week blog The PR Week blog covers breaking news, memes and controversial PR and marketing campaigns. It's often the first to point out a new shift in PR practice. A recent article began: "Communications evolves at a frantic pace [and] it has never been more important to keep your knowledge, skills, and inspiration up to date to remain on top of your brief." @PRWeekUS
AdWeek Social Pro Daily Social Pro Daily covers the ins and outs of social media, keeping up with changes in algorithms and use cases for an array of social media features. AdWeek posts three new articles per day.
The site is timely and chock full of helpful tips. If you want to get the most out of the social media tools you use daily, there's no better resource. @SocialProDaily

Influence & Co. Influence & Co. is full of slick reads about real-world PR problems and trend reports on high-concept marketing tactics. @InfluenceandCo
Ketchum Publishing three blog posts a week, Ketchum shares insights from the perspective of an international award-winning agency. Topics cover emerging trends in the industries where it has expertise: managing influencer relationships, creating a comprehensive PR strategy and working as a distributed communications team. The bloggers' vast knowledge stems from the company's 94 years of winning PR relationships. @KetchumPR
Stratechery Ben Thompson spent his career developing public awareness and branding strategies for Apple, Microsoft and Automattic. By reading his insights you're getting VIP information. The site operates on a unique "freemium" subscription plan, but the jam-packed analytical posts and daily emails will make you the smartest person at happy hour. @stratechery
PR Couture PR Couture aims to be a resource for fashion and lifestyle communicators. The site reports daily on news, PR strategies, career opportunities and profiles of its community members. Its mission is to "help agencies, individuals, and brands successfully navigate the ever-evolving world of fashion and lifestyle communications and related career opportunities through enriching educational and recognition programs and partnerships." @prcouture
The Holmes Report This site publishes in-depth news, industry reports, podcasts and videos. The Holmes Report's Agency Playbook is the PR industry's most comprehensive listing of firms from every region and specialty. It's an invaluable guide for keeping up on partnerships and researching industry players. @holmesreport

Spin Sucks Spin Sucks is a tremendous resource for PR students and professionals. Many posts are penned by Gini Dietrich, founder and CEO of Arment Dietrich, an integrated marketing communications firm, but the Spin Sucks blog features an array of guest authors as well. @SpinSucks
A few surprises
For an extra edge, tap these resources. The freshest insights can come from unexpected places.
Public Relations on Reddit This sub-reddit is dedicated to questions about the PR industry. Submissions consist of interesting PR-related articles or posts with questions or discussions for the community. Though self-promotion is taboo, it's a great resource for those who are starting out in their careers or are solo PR pros looking to crowdsource advice from their online community.
Solo PR Pro Solo PR Pro provides tools, education, advocacy and community resources for communications consultants to succeed and grow. Solo PR Pro supports the one-person PR agency in the quest for profitability and independence. @SoloPR and @KarenSwim
#ContentChat On Mondays at noon Pacific time, Erika Heald holds her weekly Content Chat on Twitter. Heald regularly features PR and marketing industry insiders who take part in the conversation.
A version of this post first appeared on the Meltwater blog.
(Image via)
COMMENT
3 Responses to "15 superb blogs and websites for PR pros to follow"
PR industry is the best

Spin Sucks Spin Sucks is a tremendous resource for PR students and professionals. Many posts are penned by Gini Dietrich, founder and CEO of Arment Dietrich, an integrated marketing communications firm, but the Spin Sucks blog features an array of guest authors as well.

Very valuable information, it is not at all blogs that we find this, I was looking for something like that and found it here.