3 ways the pandemic has changed media relations forever
For PR pros, the rules are always changing—but the last two years of COVID-19 have accelerated an already rapid cycle.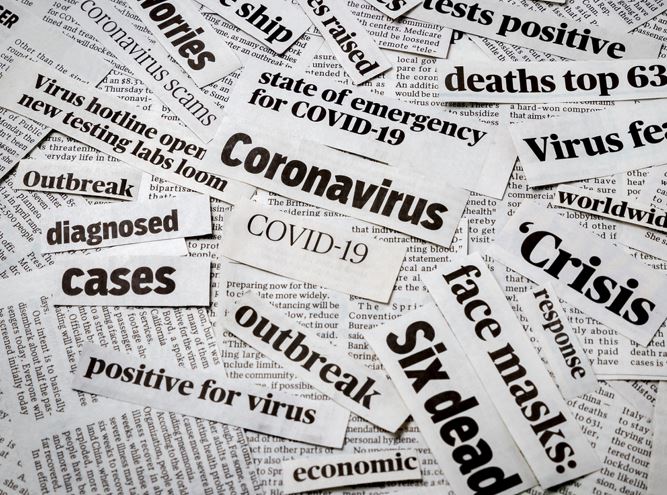 From lightning-fast media cycles with non-stop breaking news to smaller than ever newsrooms with shrinking resources, media relations—especially over the last two years during the ongoing pandemic—has never been more challenging.
Even in the best of times, landing a big profile, securing a TV segment, or placing a timely announcement in a tier-1 news outlet is extremely difficult. It takes the perfect mix of timing, approach, storytelling and relationship building to find true success in a meaningful way.
COVID-19 has made media relations professionals rethink almost all their proven tactics and strategies that would have worked before the pandemic. It is a completely new ballgame when it comes to media relations in 2022 and beyond.
1. Longer lead times needed
 Historically, when working on a big announcement under embargo, two weeks of pitching lead time from start to finish was a good rule to follow. This allowed enough time for pitching, to field media interest, set up any interviews, coordinate schedules, handle any last-minute follow-up questions and additional requests, etc.
Unless you are Meta, Google, Amazon, Tesla, etc., if the current news landscape has taught professionals anything, media will not drop everything they're doing in their already hectic day to cover your news.
COVID-19 has stretched out the media pitching timeline, creating a 3-4 week window, at minimum, depending on the outlet or reporter you're trying to work with. Of course, there's situations that are completely out of your control as it relates to timing and other outside factors at play, but with competition for media's attention at a fever pitch, the more time you can give before an announcement goes live, the better, for all parties involved.
2. Exclusives more important than ever
A few years ago, a sizeable funding release or major product launch would see substantial coverage in outlets such as Wall Street Journal, Forbes, Business Insider, TechCrunch, VentureBeat, a handful of strategic trade outlets and additional regional coverage from where the company was headquartered. Those days are gone, when you could have a large announcement covered by several mainstream and key outlets all on the same day.
Now, the exclusive is a very valuable asset.
With the rapid amount of news coming out each day, reporters must be extremely selective on what stories to cover and announcements to go after.  Unless the announcement in question is truly breaking news that will have a global impact, reporters are less likely to cover the same story a dozen plus other outlets and competitors are already publishing.
By using exclusives instead of a traditional embargo, though there will be less day-of coverage,  a company has a unique opportunity to tell a richer and more in-depth story. On the media side of the equation, since the reporter knows they are the only one getting the news to start, they can spend more time and resources fleshing out a richer narrative. Also, using exclusives is a great relationship builder with a key outlet and/or reporter that might be critical for your business—a win/win situation all around for everyone.
3. The value of trade media
While getting placements in The New York Times, CNBC, Bloomberg or any other tier-1 outlet is exciting and something a client always love to see—and, at times, expect—the bar for entry during the pandemic has never been higher and more competitive.
Depending on the announcement or piece of news, tier-1 coverage is not always realistic or even the best area to focus on from a strategy perspective. There is an entire media world outside of those traditional, mainstream publications.
Depending on what the final goal is when it comes to media relations, be it from attracting new customers, getting attention of possible candidates to hire, or raising a profile in the investment community, your desired audience is likely reading several other outlets to begin with that has a more narrowed focus.
Trade media is a fantastic way to home in on an important demographic that is hard to reach or often fragmented.
Also, for more detailed or complex topics, trade outlets provide a great tool for telling nuanced stories that other outlets would find challenging or don't have the time to dive into.
Often, reporters at specific trade publications are subject matter experts themselves in the topics they are covering and are ready to get much deeper into the weeds.
What do you think, PR Daily readers? What has changed in your media outreach playbook in the last two years?
Austin Rotter is a PR professional based in New York.
COMMENT