3 ways to quell bad news
When responding to a crisis, your level of preparation will make all the difference. Consider this advice on how to stay authentic from industry insiders and crisis veterans.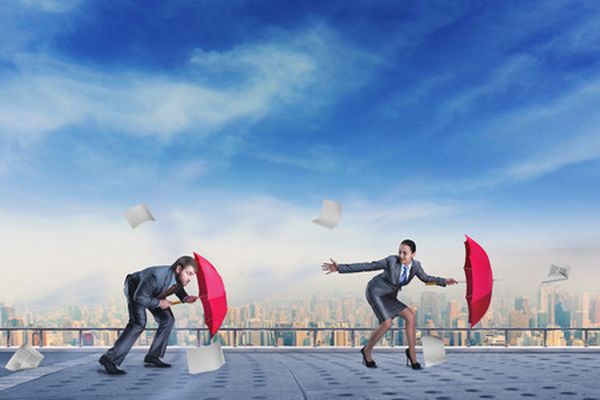 Bad things happen.
Some issues are a blip on the radar. Other crises focus a powerful magnifying glass on the heart of your organization. As communicators, we strive to tell positive, empowering stories for our clients. What do you do when the news tips the scale the other way?
One recent example familiar to many is Tide laundry detergent from Procter & Gamble. Tide had the best of intentions in mind as its R&D team designed a heavily-concentrated, single-packet detergent which is dissoluble in water. What they didn't expect was a wave of children accidentally—and some teenagers intentionally—eating the (initially) candy-colored pods.
In watching this crisis unfold, communicators and consumers alike asked: What should Tide do? A simple product design gone awry became a trending topic on Twitter and a huge driver of concerned conversation.
At a recent HPRMS special session on crisis communications preparation, Leslie Isenegger, principal strategist at Syneos Health, Evelyn Hernandez, Associate Executive Director, Public Affairs and Community Relations, NYC Health + Hospitals/Bellevue (who was on-staff during the NYC Ebola crisis) and Marcia Horowitz, Managing Director at Rubenstein shared their crisis situations and some key lessons.
Here are three takeaways from their session:
1. Preparation is key.
It's been said many times: The best time to prepare for a crisis is before you have one.
Run simulations, engage with an outside crisis communications partner, test outcomes, and assess how well the team responded in a simulated setting. Starting when there's less pressure leads to more thoughtful, fully-realized discussions and ensures a solid plan is in place.
Months before New York City ever saw an Ebola patient, NYC Health + Hospitals/Bellevue was selected as the hospital to treat incoming cases. The hospital ran several simulations for the inevitable Ebola patient it would treat. It continued these practices as false alarms came trickling in. As soon as Dr. Craig Spencer was admitted as New York's first Ebola patient, NYC Health + Hospitals was ready to jump into action and make the appropriate official statements in tandem with government and hospital partners—a strong example of putting preparation into practice.
Everyone talks about the need for preparation, but too many organizations simply don't do it—or don't do it enough. Professionals put off crisis preparation for issues that feel more immediately pressing—until the day when the crisis itself is the most pressing thing.
Given the near-daily occurrence of challenging issues, more organizations have begun to incorporate crisis preparation into their workflow on at least an annual basis. Simulation exercises are designed to test an organization's ability to quickly and effectively handle crises or emergency situations of many types and to identify gaps or weaknesses that could delay or prevent a timely, effective response.
Experience shows the effectiveness and timeliness of an organizational response may have more impact on the organization (good or bad) than the actual crisis itself.
2. Know your audience.
Once a company is in crisis mode, it's essential to acknowledge who you need to communicate with, and what exactly you'll say. Those first minutes of a crisis are crucial to how a company will respond as the situation develops.
A company in crisis must embrace the highly changeable nature of these kinds of situations— constantly re-assessing the nature of the situation, how fast it is spreading, which aspects are taking the spotlight, the overall tone and key voices in the conversation. This process can help sort the noise from the value—ensuring you are reaching the right stakeholders and relaying the most pertinent information to these groups.
For example, when a client of Syneos Health was in crisis mode for an alleged faulty product, they immediately armed the manufacturer's call center representatives with messaging about the incident to help the consumers calling in get the facts straight. They prioritized communicating with their consumers who they knew would turn to the call center for information. Getting the correct talking points in the hands of these representatives ASAP ensured that the approved, controlled messaging reached the company's most important audience.
3. It's more than the messaging.
Marcia Horowitz put it best, "Don't ask what the right thing is to say, ask what the right thing is to do."
This observation reinforces that crises are not all about messaging. Many times, professionals facing a crisis will put significant time into choosing their words to address the situation, but not put as much thought into the actions the organization should be taking at an operational level. Part of being authentic in a crisis is actually doing—taking the steps to meaningfully and authentically address the issue at hand. In this case, the adage rings true: actions do speak louder than words.
Timeliness is paramount in crisis situations—but so is knowing you have the right information before speaking externally. There is often an intense push and pull between internal stakeholders. Some will want to hang way back and say the least possible. Others will push urgently to share an update or post a tweet.
Striking the right balance can be a tough call; there are no perfect answers. However, holding back too much or rushing out with a hollow or premature statement can both result in more trouble. Whether it's savvy influencers and followers calling out companies for an inauthentic tone—or reporters documenting errors in your facts—when you tip the balance the wrong way you can end up with a second crisis on your hands.
Anne Green is the president and CEO of CooperKatz. Laura Vinci also works for the PR firm as account supervisor.
(Image via)
COMMENT