4 tips from working PR pros on writing your press release
Sometimes a press release isn't a good use of time and resources.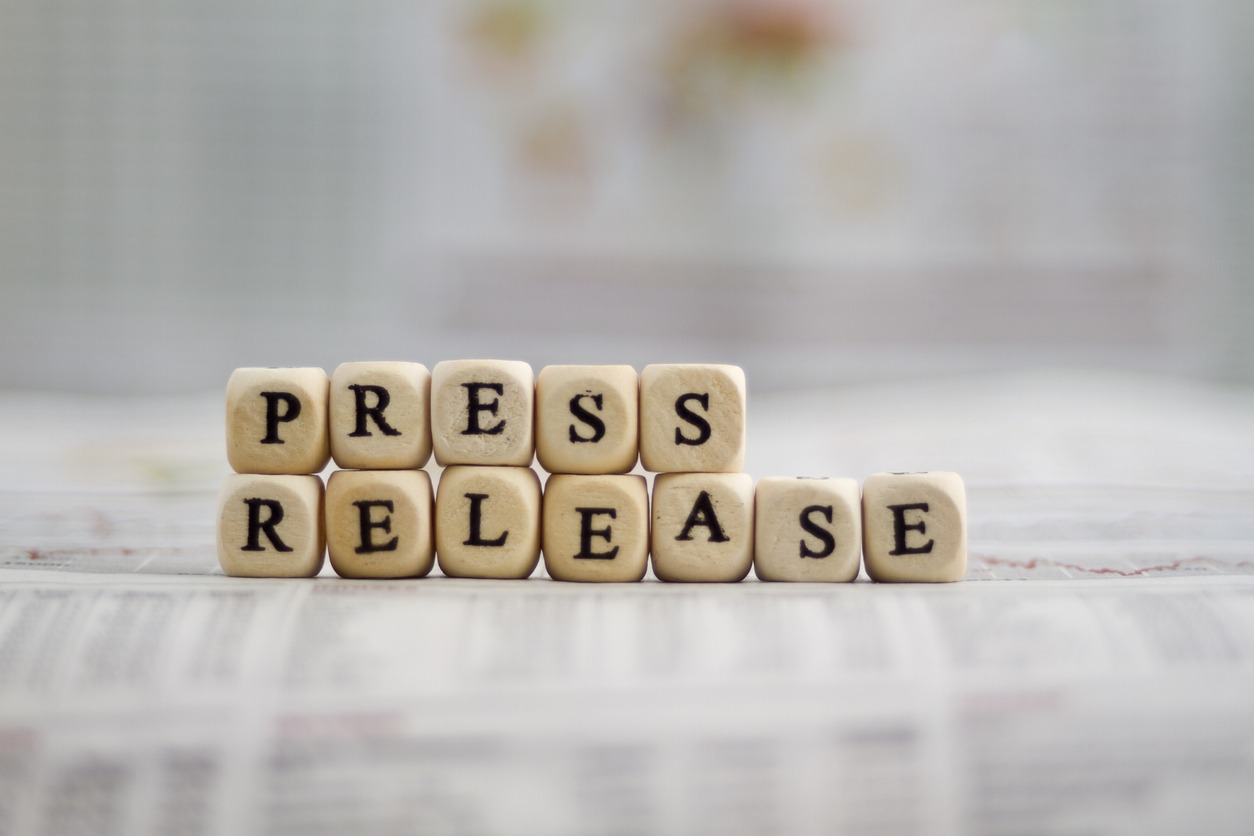 A public relations tactic that has stood the test of time is the press release. Originated over a century ago, press releases are used to announce something that is newsworthy with the purpose of getting press coverage and getting noticed by your target audience.
And though getting press releases out used to be a heavy-lift for publicists, today distribution services like PR Newswire help brands get their news out to hundreds of publications in a matter of seconds.
So I asked my connections on LinkedIn and followers on Twitter what their best piece of advice is for drafting a press release. Here's what they said:
1. Understand if a press release is actually needed. 
One of the biggest mistakes brands make is thinking that every announcement or story deserves a press release. Patrick Messenger, a communications professional who's worked at leading companies like Amazon and TikTok, says communicators should ask themselves if the news is worthy of a press release, or if a pitch or social post will work better.
"Should the content even be a press release? Are you picking the right tool for the job?" asks Gabrielle Bailey, global media relations and emerging business communications manager at Corning Incorporated. "What are the desired outcomes? Ensure the use of a press release is aligned with a targeted result and business outcome."
Reserve press releases for news that is actually newsworthy. Sometimes as brand ambassadors and communicators for the brand we lack the distance necessary to see the full picture. So, ask a few trusted industry professionals or press friendlies if your announcement is significant enough.
2. Have an attention-grabbing headline, and get straight to the point. 
Your headline determines if your press release gets read. So when drafting your title, think of it as your "dream headline" for an article. It's an important, strategic exercise I learned from Melissa Hobley, global CMO at OkCupid, a tip that also works for email subject lines when pitching.
"Craft a meaningful and newsy headline," says Maryam Ayromlou, executive vice president, media strategy and content at Ruder Finn. As a longtime TV news producer, Maryam adds, "Don't bury the lead. The first few lines and paragraphs should state everything you need to know about who, what, where and how."
Your headline needs to grab the reader's attention in seconds and make them want to click to read more about what you're saying. Don't underestimate the power of a strong hook.
3. Keep your press release concise and edit, edit, edit. 
Similar to a media pitch, press releases should be kept pithy. LoriBeth Greenan, professor at Fairfield Dolan, recommends sticking to the facts and striking out any extras in the release. "If you're going to get readers, you owe them the news, not the news plus fluff," Greenan says. Prioritize the key details you want the reader to take away, and remove the rest.
Messenger adds, "Don't be scared to cut, and then cut some more." He also recommends having a colleague be a second pair of eyes, especially someone who will "ruthlessly edit and cut for you." Be conservative with the real estate you spend on a press release.
Alicia Cohn, managing editor at the Denver Business Journal, shared that she prefers a short press release, and recommends that the press contact be available should there be interest from a journalist.
4. Know your subject, but don't expect others to.
As communicators we are experts in our fields, but our readers might not be. As Jessica Burns, senior communications specialist at the Cystic Fibrosis Foundation says, "Be sure you know the ins and outs of what you are writing about. Otherwise, it is near impossible to communicate it clearly, correctly and confidently."
Burns recommends that PR pros do their due diligence to understand everything they can about their space. Remember that not every reader understands the details and intricacies of our industries, so always avoid jargon.
The press release is not going anywhere. They continue to be one of the best ways to clearly get your news out to key demographics. But knowing how and when to use a press release is more important than ever before.
Michael Kaye is a corporate communications manager at LinkedIn, adjunct professor at New York University, board of governors member for the Human Rights Campaign, and alumnus of OkCupid, Edelman and Ruder Finn. Kaye is also a member of the PR Daily Editorial Advisory Board.
COMMENT