5 considerations to nail your rebrand
Here's a look at lessons from one communicators recent experience shepherding her organization through the process.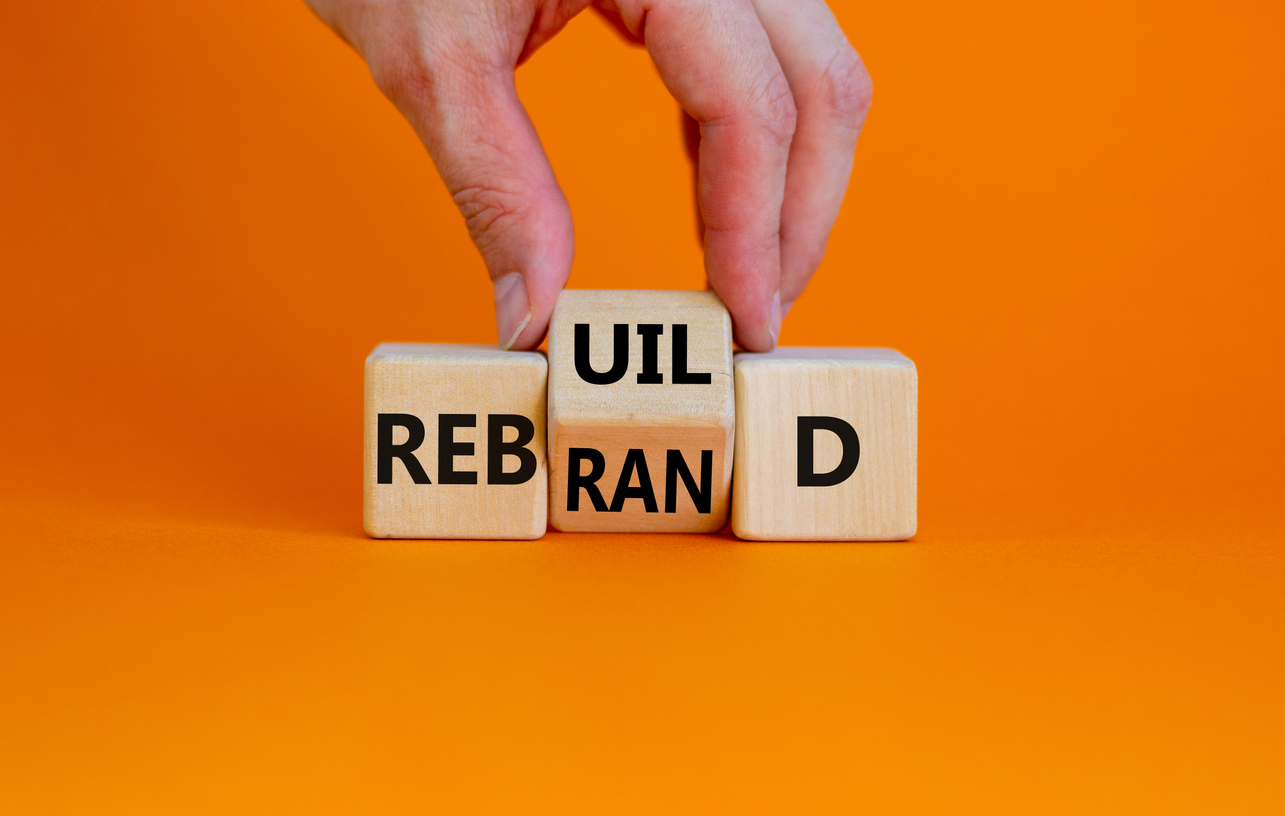 Every brand has a story that's built over time. Brands must create a distinct strategy based on that story to stay competitive in the market and connect with customers. As an important element of a business' identity, companies can't afford to ignore their brand or let it get stale.
As a company develops and evolves, it's common for them to outgrow their branding after it no longer represents the organization or its offerings. To stay relevant, businesses should consider periodically refreshing their brand to reset their corporate identity and brand promise in a way that reflects the company's evolution and vision for the future.
Though rebranding can be effective, it can also be complicated and carry significant risks. If a rebrand isn't executed well, the company risks creating confusion among customers and losing market share — not to mention money wasted on an ineffective rebrand.
My company, LumenVox, successfully navigated a rebrand after 20 years in business. Our goal was to reshape the customer journey to communicate our value proposition more effectively and deliver top of funnel leads. With the help of a digital consultant, we improved our site's UX to guide users through a sales funnel with a clear strategic path that speaks to target audiences.
After navigating the challenges of a company rebranding process, here are five lessons learned that can help you avoid common rebrand pitfalls:
1. Know when it's time to rebrand.
Timing your company's rebrand can be challenging.
Some established companies may feel the urge to create a new look and feel while risk-averse organizations may be more hesitant to make a change. Whether you're chomping at the bit to rebrand or you're reticent to rock the boat, there are several indicators to bear in mind that can help you understand if the timing is right.
Here are a few business objectives that might signal the need for a brand refresh:
Expanding to new markets. Your company wants to influence or revitalize customers' perceptions about a new product or service you're offering.
Strengthening market presence. Current performance is weak or stagnant and your organization wants to secure a stronger foothold in the market.
Appearing more modern and relevant. The look and feel of your brand doesn't reflect a modern aesthetic—making your company fade into the background.
Differentiating from competitors. Your existing branding is too similar to your peers and doesn't stand out from the crowd.
Reflecting a merger or acquisition. The company needs a new brand to symbolize a recent business combination.
Managing reputation. After a public incident, your company needs to recover and establish its commitment to doing better.
Capitalizing on a current trend. Leverage timely trends to signify your position as a modern, forward-looking organization.
Streamlining your message. You need a consistent brand voice and message after too many employees have made tweaks over the years.
2. Understand your customers.
Before launching the process, take stock of your target market and current customers and their perception of your company. Consider whether you're already reaching your intended customers or not and how your brand will need to change in order to capture new customer segments or deepen success with current customers.
It's important to interview current customers and stakeholders as part of this research to learn about what they like and dislike about the current brand and gather their input on your initial ideas. Aim to gather notes about customer sentiment — or the emotions that customers experience when engaging with your brand.
This feedback may help you uncover a deeper understanding of how your brand needs to shift in its next iteration. Be sure to clearly communicate the intention and purpose of the rebrand to counter any possible resistance among these groups.
3. Research and develop a strategic plan.
An extensive learn-and-discover phase can help you shape your overall approach. This should include a deep dive into your top competitors' brands to understand how they're similar or different from yours and find out if there are any elements you want to be mindful of as your company changes its branding.
Before sending out an RFP for branding support from an agency, get a clear idea what kind of partner(s) you need and what kind will efficiently help you achieve your goals. For example, are you looking to update your visual identity only? Or do you need perspective on how to transform your customer experience? Answering these questions will help you look for the right partner.
4. Evaluate the overall customer experience.
 In addition to developing new visual elements like a logo, color palettes and design elements, it's important to be mindful of changes you need to make to the broader customer experience. After all, the ways that customers engage with your company is part of the organization's overall brand and will shape customers' perceptions about your business.
Consider whether your company needs to shift its messaging, voice and tone in order to align with the new brand. When reviewing owned channels, look for ways to simplify content and add. Check that messaging is consistent across your company's website, social media, blog and other public-facing materials. Engage your marketing and customer service teams to find out if you can improve website navigation or if there are any significant customer support trends that indicate a significant pain point that needs to be addressed.
Your overall goal with this exercise should be to ensure you're demonstrating the value of your company, product or service to the customer. Help them understand why they should choose you over a competitor and create an outstanding customer experience that ensures satisfaction.
5. Roll out with care.
 Your rollout should start internally, with company leaders and employees. Articulate the business benefits of the rebrand, so all staff have a firm understanding of its purpose. The goal should be to manage uncertainty or concerns by bringing your internal stakeholders along on the journey.
Once employees are on board, it's time to communicate the rebrand externally. Generate excitement by teasing the rebrand through a series of messages over email or social media. Before hitting send on public messages, create an FAQ that can be published on your website or used internally to respond to anticipated questions. If possible, switch over the brand all at once to eliminate confusion and ensure a smooth transition.
You can also tell the story of the rebrand through your company blog, on social media or via your newsletter. This could re-emphasize the purpose of the rebrand, showcase improvements you made based on customer input or share behind-the-scenes looks at the new brand's development. Depending on how long the company has been in business, you could offer a reflection on previous brand iterations and highlight how rebranding periodically enables the organization to better serve its customers.
Despite the potential risks involved with rebranding, the process can be instrumental in solidifying a company's future success. Rebranding is ultimately an opportunity for companies to better connect with their customers — a worthwhile investment.
Andrea Mocherman is vice president of marketing and communications at LumenVox where she is responsible for the company's marketing strategy and initiatives to elevate brand awareness and drive demand for LumenVox's industry-leading speech and voice biometrics technology.
COMMENT