6 creative ways to research your target audience
How do you know if your message is reaching your intended demographic? Here are tactics for learning more about your chosen audience.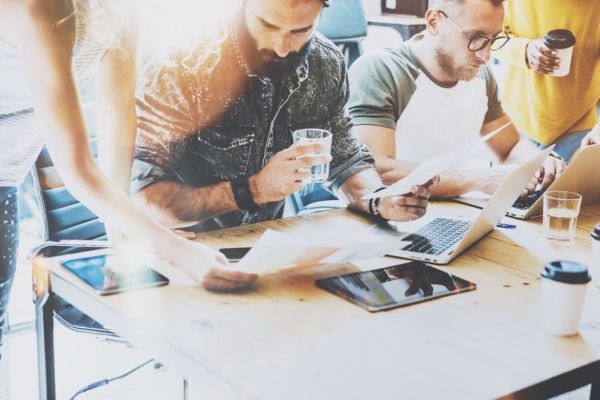 We've all been there.
You have a bunch of great ideas and can't wait to start your campaigns. Luckily, you have a budget that will cover all your innovative thoughts.
Later, you can't understand what went wrong. How come the results are missing?
The first step of every successful promotional campaign, engaging presentation, effective press release or converting content on blogs or social media is determining and researching your target audience.
Here are six creative ways to get to know your audience better:
1. Take advantage of Google Analytics.
Google knows everything. Google Analytics is a precious source of information about your target audience.
To discover it, just log into your Google Analytics account. Then, look for Audience in the left-hand column. This section comprehends different sub-sections, such as demographics, interests, geography and more.
Simply click on these sub-sections and find out accurate information about your target audience.
2. Ask directly.
The best way to get the accurate information you need about your target audience is to ask them directly. You can conduct various email surveys, organize face to face meetings to interview actual people or use your website or social media channels to run polls.
However, to gain helpful insights, you need to organize a good survey. Keep these things in mind:
Know the exact purpose of each question.
Make your questions short and sweet, so that people would answer them all.
Give something in return for participating in the survey.
3. Get to know your target audience with Facebook Insights.
Nowadays, every company has its Page on Facebook. Facebook Insights can be a powerful source of information about your target audience.
Go to your Facebook page and click the Insight button. Then, open People section. Here you'll find the demographics of your audience and the topics that interest them. Also, pay attention to comments and messages you get from your users. This can be valuable feedback on any issues they're experiencing.
4. Frequently check where your target audience hangs out.
Does your target audience actively participate in Quora or Reddit discussions or they have some other favorite forum on the internet? Maybe they like to express their thoughts in some Facebook or LinkedIn groups.
Think about a place where your audience often hangs and go there. The platform will be a precious source about their habits, problems, wishes or even about your competition.
5. Spy on your competitors' Twitter followers.
Another efficient way to find out more about your target audience is to analyze your competitors' Twitter followers. Use a tool, like Followerwonk.
This useful tool allows you to compare your followers against other competitors. You can focus on followers your competitors have in common and learn more about them and their behavior.
Likewise, it's possible to analyze followers of any account which can provide valuable insights on your target audience.
6. Wear your target audience's shoes.
This method is a little bit silly, but it's worth a try. Use your imagination and put yourself in your target persona's shoes.
First, take some time to think about your target persona. Is it a man or a woman? How old is he or she? What are their biggest fears? Then, take a piece of paper and draw him or her. Once you have an example of your target audience in front of you, you can start asking questions and have imagined, but real conversation. Make sure you take notes.
Now it's up to you to choose one way or a couple of them to research your target audience and get to their hearts. The more you're familiar with your audience, the more accurate your message and actions will be, so higher the chances are that they will hit the desired target.
Serena Dorf is a content writer and a blogger at EssayOnTime. Feel free to connect with her on Twitter.
(Image via)
COMMENT