6 tips to delivering a power pitch from a newsroom veteran
A former executive editor on how to get the coverage you want.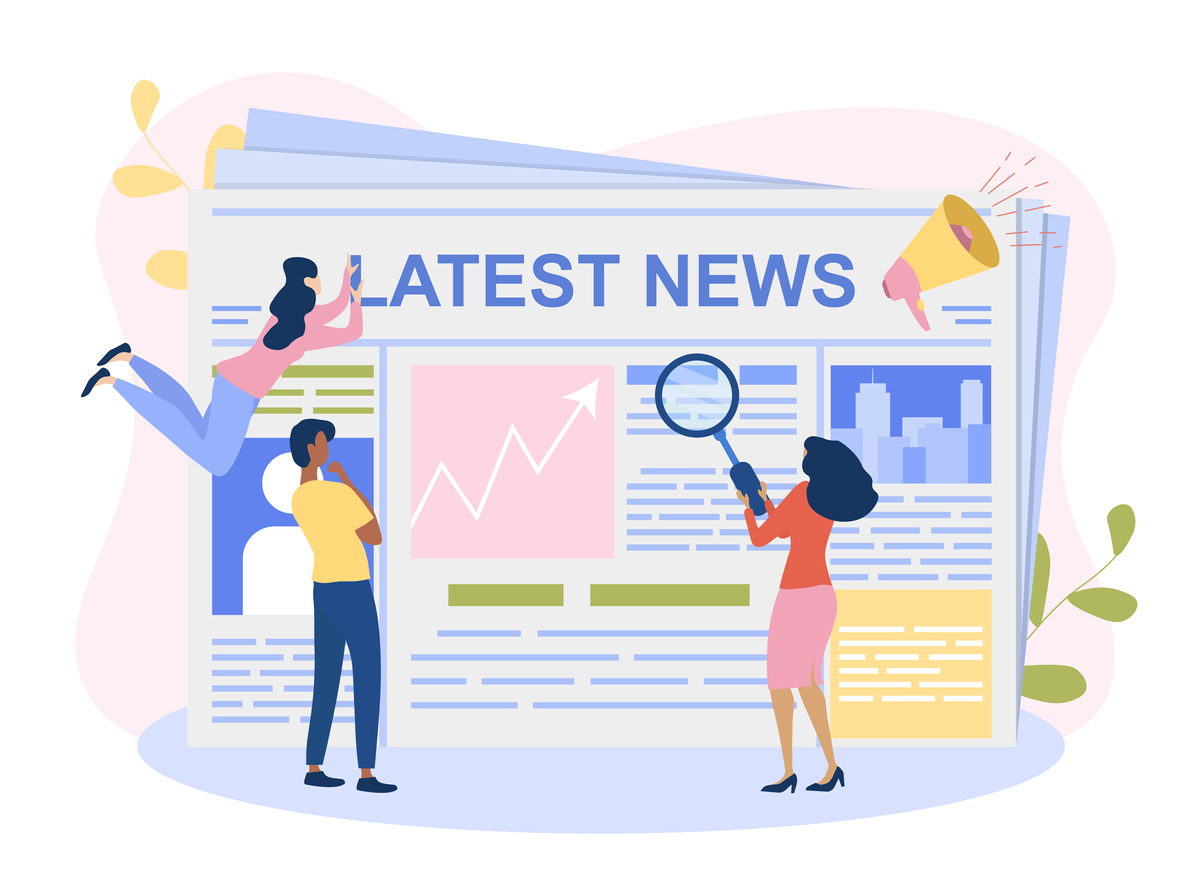 After nearly 35 years in journalism, I recently retired as the executive editor of a major Southeast daily and made the switch to public relations. I saw newsrooms change dramatically during my time in the business. I'm now among the PR professionals trying to respond to the new media landscape, a difficult one.
Journalists get hundreds of emails, messages, story ideas and news tips each week from community members, editors and colleagues, as well as PR pros. Most have multiple duties each day in short-staffed, hectic newsrooms – from crafting a story and creating a companion video to posting on social media and monitoring digital audiences. They want to tell compelling stories of interest and importance and welcome great ideas, yet they're often inundated with run-of-the mill pitches.
You can elevate your strong stories above the mundane and get them told. But first, believe in the value of your ideas and the important part you play in the new media world. You can give today's journalists what they need. You just have to deliver it the right way and with confidence.
Know the result you want. Before you reach out to a journalist, make sure you can articulate in a sentence or two from the start what the story is and why would it be interesting to a reporter and the media company's audience. What is the compelling message you want to share to captivate someone's attention? What is the appeal of the story or the purpose of the event? Is it a topical issue of importance? How is it unique? How does it affect people in the community or in the business trade group?
Read more, listen more, watch more. From print and digital to radio and broadcast. What types of stories does a particular trade publication, digital newsletter or reporter publish? Existing broad media lists, Muck Rack and media company staff directories are a good start to curate a pitch list. But it is imperative to create finetuned lists of the right beat reporters, editors, producers and digital specialists, as well as personalizing your message, so you don't waste a journalist's time and hurt your credibility.
Keep it simple and direct. Summarize and explain, especially complex material, in easy-to-understand language. Write clearly, conversationally and get to the point. Give examples of outcomes. If you can't explain the story angle in a 30-second conversation with a friend or colleague, you don't understand it well enough to pitch it to a journalist who then must turn around and sell it to editors.
Be helpful. Provide video, photos, graphics, social media links, data points and/or research papers to make it easier for a busy reporter or digital/social media producer to create content. Provide sources – not just a spokesperson or a CEO, but a real person with first-hand experience who can make a story more compelling. Factcheck names, dates, and numbers. And if you don't know the answer to a reporter's question, just say you don't know but will find the information. Then get back to the journalist quickly with the answer.
Timing can be everything. Be aware of trends, events and breaking news that journalists are covering in real time. Those can make your story pitch more relevant and helpful to a reporter. Conversely, those also can push your story off the priority list depending on the news cycle. Give a reporter as much advance notice as possible if you have an event or big milestone news coming up. Most good journalists plan ahead to set up interviews, gather background for their pieces and then get into the production schedule. That takes time, which is a luxury in a busy, competitive newsroom.
Be kind. Nurture relationships with emerging media, new outlets and legacy journalists. For reporters you pitch to regularly, follow them on LinkedIn, Twitter, Instagram and Facebook. They likely look at those platforms more often than they read email. Reach out with a kudos or mention previous stories to acknowledge that you are following their work. Ask what else they are working on. For example, higher education is a broad beat – is the reporter in the next six months focused on the mental health of students, administrative budgets or new scientific research? Ask how you can be a resource to help. And if you are in the city where the journalist works, ask for 30 minutes to have coffee or a soda together to get to know the reporter more as a person – journalists are people too.
Former executive editor of The Tennessean, Maria De Varenne is a senior partner within FINN Partners' Southeast Division.
COMMENT