6 ways the student-run agency prepares future PR pros
The director of public relations for TCU's student-led Roxo Agency shares how the experience is preparing her and her peers for a dynamic career.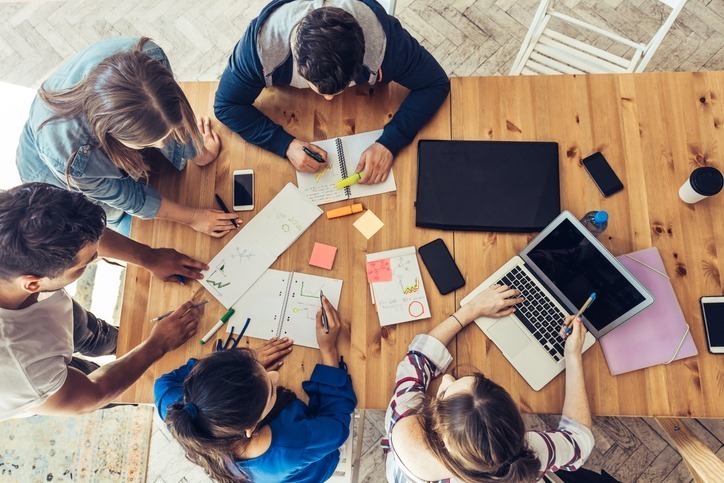 After more than a year with Roxo Agency at Texas Christian University, I have never been more excited for post-graduation life. The agency lifestyle can big adjustment, but the lessons I've drawn from my time at Roxo have prepared me better than any classroom or lecture could.
Roxo is a full-service agency exclusively run by students in Fort Worth, Texas. Founded in 2011, we have completed over $30,000 of donated work for our community, as well as working with real-world paying clients, from a pediatric hospital to local non-profits.
Here are some key insights and accomplishments my cohort and I have been afforded in our time at Roxo:
1. An interview-ready portfolio
Creating a portfolio is a daunting task as a young professional, especially as a graduating student. Classwork doesn't always feel up to par with what creative agencies might be expecting. But by working at Roxo, I've done real client work (including social media calendars and press releases) that I can proudly sign my name to when talking to potential future employers.
2. Network, network, network
Building a network of fellow professionals is never easier than it is in college. You're surrounded by future journalists, editors-in-chief, and artists every day. But sometimes that slips your mind as you're sitting in a general-credit biology class. Working in an agency as a student helps keep relationship building at the front of my mind.
Plus, some of the greatest connections are the ones I make within the Roxo alumni network!
3. Role and job exploration
Working at an agency while in college gives you the ability to try different roles. Roxo employees work in account teams with many specific roles assigned. But oftentimes, we spend time helping each other on our projects.
"The day-to-day work environment and pace are reminiscent of work-life in a career in strategic communications," says Brendan Hopkins, agency copy editor at Roxo. "You have to be flexible, readily available and have consistent communication."
 4. The value of teamwork
Agency work is dependent on collaboration. Roxo mirrors that same dependence, so Roxo graduates are better equipped to understand how to function as dependable team members.
"I have learned how important effective communication is within your team during my time as a 'Roxstar' which will benefit me immensely in the real world," says Ashley German, agency president.
5. Leadership can be taught
Sometimes, as students, it can be hard to find a way to learn leadership skills. Roxo allows students to step up into the roles of account executive, creative director and executive team. These student leaders can expand their wheelhouse of skills that can lead them to influence and manage others.
"Holding a leadership position in Roxo has shown me that collaboration, respect, and agility are paramount to personal and professional success," says Preston Harless, agency vice president of business development.
6. It's all in the details
"Detail-oriented" is a requirement listed on almost any entry-level PR position, and sometimes it's hard to know exactly what they're looking for. Creating real client deliverables teaches Roxo employees exactly that—details are not only in the spelling but in the content. What is this story sharing about the brand?
Knowing this reality before joining the professional world makes a young pro a stronger asset.
Student-run agencies present a valuable and rare set of qualifications, experiences, and perspectives that greatly benefit those who can participate. Go on, look up your nearest student-run ad agency and find out more. Maybe even hire them!
Mackenzi Abbott is the Director of Public Relations at Roxo Agency at Texas Christian University. As a young PR professional, Abbott not only builds omnichannel campaigns for the agency, but she oversees PR work done by account teams within the agency. Abbott also works as a freelance digital marketing and social media manager. You can connect with her on LinkedIn.
COMMENT
RECOMMENDED READING
CAREER LADDER
Abigail Allen, Taniyah Keve and Grace-Lauren Richmond