7 Aretha Franklin quotations to inspire PR pros
The queen of soul touched many listeners with her powerful songs, but her words also served to underline important life lessons. Consider a few of her famous sayings.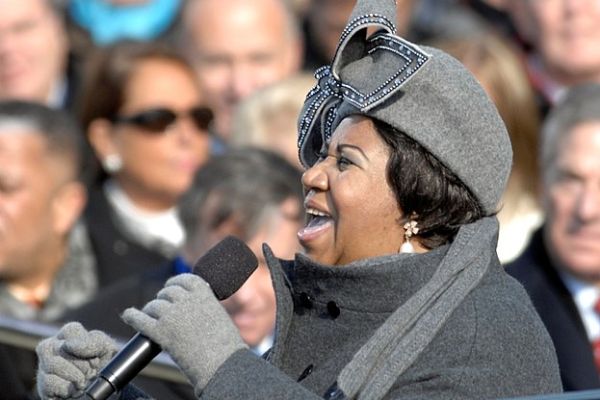 Many are mourning the loss of a unique voice in the music industry known as the queen of soul.
Aretha Franklin died on Thursday after battling pancreatic cancer. She was 76.
Many celebrities and public figures were quick to share tributes to Franklin, who was known for her songs of empowerment that included "Natural Woman" and "Respect."
Here are seven quotations that can inspire communicators, as well:
1. "Sometimes, what you're looking for is already there."
Franklin's words are applicable to all facets of life, including communications efforts.
Employees often are the largest sources of interesting stories about your brand. Consumers on social media offer a plethora of feedback, including what they love (and despise) about your products and services. Google Trends and other social listening tools can help you identify trends upon which you can craft your next campaign.
Communicators, you have access to these resources. Don't forget to use them.
2. "Being the Queen is not all about singing, and being a diva is not all about singing. It has much to do with your service to people, and your social contributions to your community and your civic contributions as well."
Though Franklin was talking about the value of personal civic and social actions, this also applies to the importance of corporate social responsibility initiatives—along with organizations' history with both consumers and their communities.
Your organization might have an outstanding product or service that solves consumers' problems, but if your organization isn't doing its social and civic due diligence—or, worse yet, your employees or executives act or speak in a way that damages these relationships—consumers can quickly find an alternative. You might also find yourself on the receiving end of harsh criticism and backlash.
Remember, community building through social and civic initiatives can foster trust and help inspire brand loyalty.
3. "Music changes, and I'm gonna change right along with it."
Your organization doesn't have to make music for you to take this quote to heart.
Communicators who refuse to embrace new trends and ways of interacting with their audiences can be left in the dirt, behind competitors that are willing to take risks and use new tools, platforms and approaches in their campaigns.
If you or a co-worker explains the reasoning certain strategies or tactics as, "That's the way we've always done it," stop and reevaluate if your efforts are truly working.
4. "It's the rough side of the mountain that's the easiest to climb; the smooth side doesn't have anything for you to hang on to."
Overcoming obstacles can help shape an individual's character. In a similar manner, overcoming a crisis can help an organization rehabilitate and strengthen its reputation and brand image.
Effective crisis communications don't take the easy way out. Forget a corporate "non-apology" or a statement that serves to sound pleasant without producing the actions you promised. Instead, communicators should lay out a plan to make amends and fix any problems moving forward. An executive or spokesman should offer a sincere apology, as well, when necessary.
5. " If a song's about something I've experienced or that could've happened to me it's good. But if it's alien to me, I couldn't lend anything to it, because that's what soul is all about. "
Just as Franklin couldn't sing about experiences she didn't personally have, brand managers shouldn't share PR and marketing messages that don't match an organization's brand tone or make sense with an organization's mission statement and values.
The adage "stick to what you know" is just as applicable to communicators looking to make smart branding decisions as it is to soulful songstresses.
6. "I'm the lady next door when I'm not on stage. "
She was known as the queen of soul, but Franklin could quickly relate to listeners through her songs and her down-to-earth way of looking at life and her relationships.
Take inspiration from this quotation and try your best to relate to the consumers with which you interface. That might mean coaching your employees to listen carefully to complaints and provide outstanding customer service, or it might come with PR and marketing messages taken from consumer feedback and social listening efforts before campaigns have launched.
The more relatable your organization is, the more people will speak your praises.
7. "Be your own artist, and always be confident in what you're doing. If you're not going to be confident, you might as well not be doing it."
Franklin never doubted her abilities, and her advice goes for communicators as well as artists.
You might feel overwhelmed and out of your element in a new role or when handed a large task, but take heart in the confidence the organization has already placed in you to complete it.
Communicators of all stripes (including veteran communicators) can always stand to learn more, but you know what you're doing. You're the PR expert. Rely in your instincts, knowledge and training and be confident in the advice you dispense as well as the decisions you make.
(image via)
COMMENT