7 best practices for working with government contracting reporters
How to serve this subset of reporters.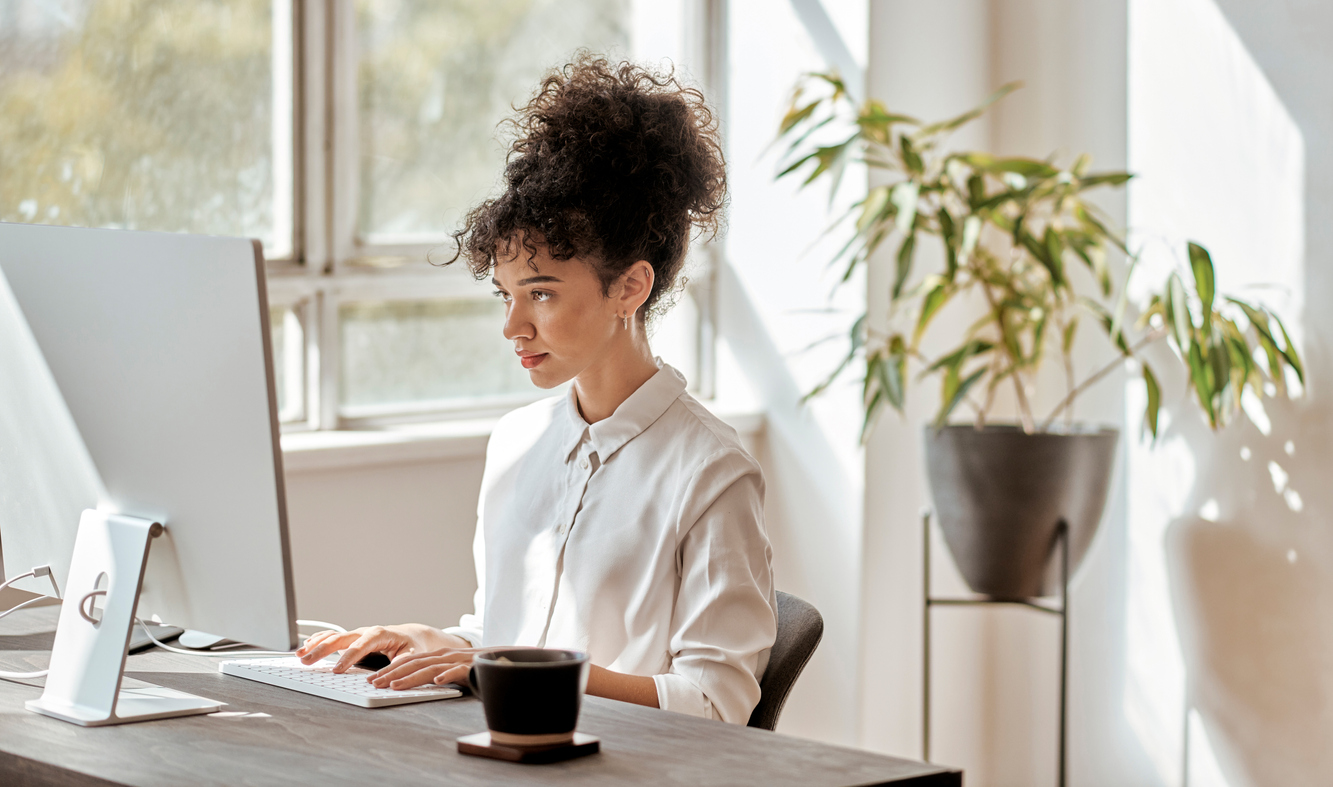 Joyce Bosc is president and CEO of Boscobel Marketing Communications.
A solid PR effort requires a special blend of strategy and tactics, as well as skills and knowledge to effectively share company news in a way that journalists will be compelled to write about it.  
Above all, PR professionals in the public sector must adopt a service-oriented mindset suited to the federal government market in which they operate. As government contracting (GovCon) PR pros, we serve our government contractors first and foremost… but it's also our responsibility to serve the reporters who cover the news. 
To find out what GovCon reporters really want from their PR counterparts, Boscobel Marketing Communications conducted the industry's first survey on GovCon journalism this year. The State of GovCon Journalism Survey 2023 explored GovCon reporters' opinions, priorities and insights on industry public relations tools, practices and trends.  
According to those reporters, here are seven best practices for GovCon PR professionals.  
Make it relevant
The biggest pet peeve of GovCon reporters is receiving pitches and press releases that are irrelevant to their beat. While many journalists (44% of survey respondents) write 2-3 articles weekly, a full 22% write 8-10 articles a week. They are experts in the beats they cover – whether they're tracking specific agency programs or an array of contract vehicles and market developments.  
If your company news is not relevant to a reporter's area of expertise, do not send the news to them. You risk irritating reporters by sending them something that's not in their wheelhouse.  
Before reaching out to a reporter, be sure to:  
Check their news beats. For most online articles, you can click on reporter names to read their biographies and see other stories they've written. 

 

Read the reporter's recent articles, to see if this is the kind of news they write about. 

 
Follow targeted reporters on social media.

 

Learn what works. If you have feedback from previous pitches to a reporter or news organization, document that so you can use it to improve your next effort.

 
Make sure it's newsworthy
Too often, PR professionals pitch reporters "soft" news solely to support a company's marketing campaign or an upcoming trade show. Instead, choose "hard" news, such as a significant contract win, a new partnership, a merger or acquisition, a first-to-market product,  or a C-level hire. 
Once you're sure that your news is compelling, put yourself in the reporter's shoes. Use your pitch to convey: 
The actual news.

 

How the news is tied to events and trends in the industry.

 

A valuable news hook that's relevant to the reporter's readers.

 
Your goal is for the reporter to read your pitch and immediately start to translate that news into a story.  
Timing matters
As one reporter reminded us in the survey, "I'm extremely busy. Every pitch adds to my workload. It needs to be intriguing and timely to even be considered." 
Some reporters receive 15 or more pitches in a typical day. For receiving pitches and press releases, GovCon reporters prefer these timing guidelines, which are based on Eastern Time: 
Day of week:

Nearly 60% of reporters agree that Monday is now the best day to receive pitches and press releases, followed by Tuesday and Wednesday. 

 

Time of day:

GovCon reporters prefer to receive pitches and press releases in the morning, after 9 a.m. and before noon (44%), or even early morning, before 9 a.m. (39%).

 

Timing:

For news geared to a specific event or trade show, be aware that reporters are flooded with pitches the first day of the show and during the conference, when they have limited time to review them all. So send your pitch well in advance of the show or even after the conference to avoid the crowd.

 
4. Your website is your 24/7 newsroom 
GovCon reporters do their own research before writing stories. Nearly 90% of all reporters surveyed said their top source is the company website. Be sure yours is built to help reporters get the information they need, with: 
A dedicated media/press room

where you place all your press releases and media coverage. Make sure this page is on the top menu bar or only one click away from the home page. Do not make reporters hunt for it.

 

Press contact information

. This should NOT be a generic email address such as

media@PRcompany.com

. Instead, provide an individual's name, email address and phone number so reporters can get to a knowledgeable resource fast.

 

Graphic assets

. Provide high-quality company logos, executive photos, product shots and  other images that will help reporters with their story.

 
A defined "About Us."

This simple paragraph gives reporters quick access to the correct spelling of your company name, your HQ location, your customers and an idea of the top services you provide. 

 
Do not give reporters a gated form to fill out before getting to the asset. This slows them down (plus, they really hate forms).  
Media train and practice
Next to relevant pitches, GovCon reporters want access to executive leaders and other company spokespersons who are adept at providing information. Responsiveness is essential. They want to connect when the story is unfolding, not days later.  
Be sure your executives are available — and well-rehearsed.  
Make sure the executive agrees to engage with the press within hours when requested.

 

Be sure they are formally trained to speak with the press, so they can confidently and succinctly engage in interviews.

 

Reserve time on executive calendars for the interviews if you have breaking news such as an M&A

announcement.

 
Ideally, you and your PR firm will open the call and handle all follow-up. 
LinkedIn is No. 1
LinkedIn is the preferred social media channel for GovCon reporters. Most of them plan to spend more time on it in the next year.Regularly review your company's LinkedIn profile and ensure: 
The company description is current.

 

You are posting consistently, sharing both hard and soft news.

 

The posts convey a company outlook to demonstrate industry thought leadership. 

 
Level-up your skills
GovCon reporters want to work with good PR pros. In fact, over 90% of GovCon reporters characterize interactions with PR professionals as neutral or mutually beneficial.  
That said, busy GovCon reporters have a low tolerance for working with PR pros whose skills are lacking. They called out these examples of amateur moves that waste their time or raise their ire:  
Sending a pitch that begins, "My name is …"

 

Lengthy pitch introductions designed to pique interest. 

 

Presenting themselves as the source, not the conduit to reach the source.

 

Asking to see article drafts before publishing.

 
Instead, be sure PR pros who are early in their careers get the basic training required to understand their roles. Then, provide mentoring, coaching and support to ensure you and your team are always making the best impression to protect your brand.  
Armed with the right education, training and initiative to learn about the industry, a service-minded PR professional can thrive in the GovCon market. By tailoring your actions to reporters' needs and preferences, you will serve your company or client and reporters well.  
COMMENT